Are you a student who wants to experience Paris' most beautiful sites? It is possible! Here is a list of the 5 most beautiful libraries in Paris where you can spend entire days in total calm, surrounded by Paris' stereotypical charm.
Bibliothèque Mazarine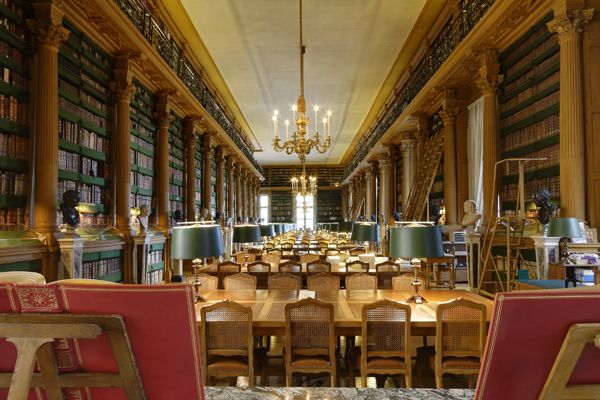 Located in the 6th arrondissement along the Seine, this library boasts being the oldest public library in France, and it's architecture certainly matches it's impressive history. Not one to miss, the Bibliothèque Mazarine's large halls give space to study, read or simply take in the incredible beauty Paris has to offer.
23 Quai de Conti 75006
Opening hours: 10 am to 6pm Monday to Friday; closed on weekends.
Check out the website here
---
Bibliothèque Forney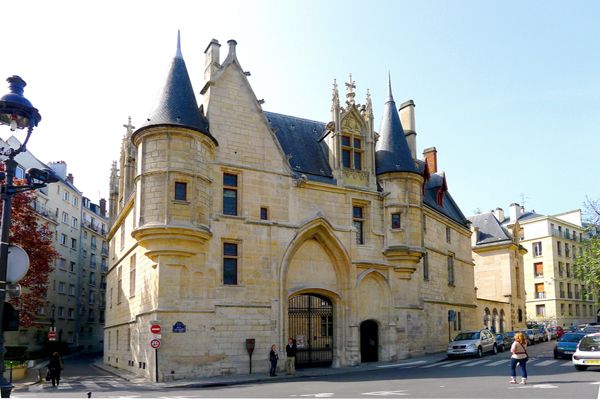 Even if you haven't the chance to spend hours appreciating the collections specialising in decorative and graphic arts it is well worth a visit to this tremendous Gothic-style building and it's courtyard. Found in the 4th arrondissement of Paris it is only a few steps away from the Notre-Dame Cathedral so there is no excuse for not having taken a look!
1 rue du Figuier 75004
Opening hours: 10am to 7.30 pm Wednesday and Thursday; 1pm to 7.30 pm Tuesdays, Friday, and Saturday; closed Mondays and Sunday.
Check out the website here
---
Bibliothèque Richelieu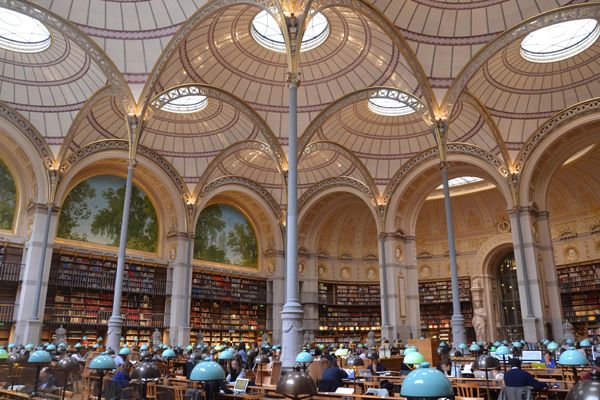 In the heart of Paris is la Bibliothèque Richelieu, one of the four libraries that make up the Bibliothèque Nationale de Paris. Opening it's doors for the first time in the 18th Century the library has "la salle Labrouste," a breathtaking hall named after the primary architect, the perfect place to enjoy a wonderful view while concentrating on your studies. To relax, there is a quaint garden just across the road. If not, you can choose a book from the vast selection of genres and visit one of the best cafes to study in when in Paris.
58 rue de Richelieu 75002
Opening hours: 10am to 6pm Monday to Saturday.
Check out the website here
---
Bibliothèque de la Sorbonne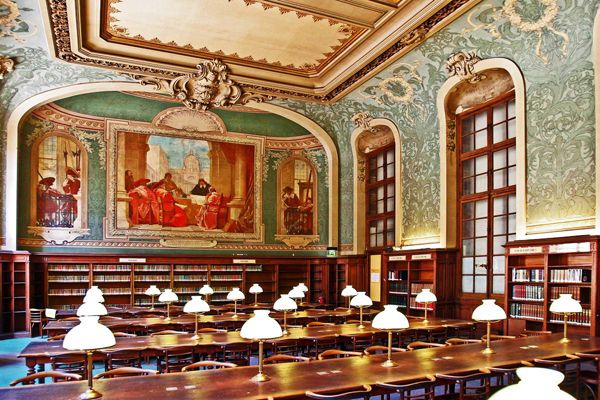 No list on the most beautiful libraries in France, nor even the world, would be complete without that of the Sorbonne University in the 5th arrondissement of Paris. It is undeniably one of the most spectacular in it's architecture and decoration, alongside being a well equipped library with collections specialising in literature and human sciences. Visits are Monday-Friday and one Saturday per month, costing only €15 per person to discover the richness of the Sorbonne's heritage.
17 rue de la Sorbonne 75005
Opening hours: 10am to 7pm Monday to Friday; 12pm to 7pm Thursday; closed on weekends.
Check out the website here
---
Bibliothèque du cinéma François Truffaut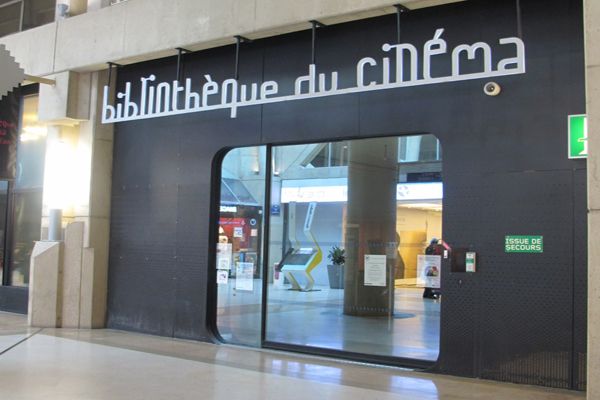 This one is for you cinephiles – the Bibliothèque du cinéma François Truffaut gives a new perspective on what constitutes a library. Not only is it aesthetically pleasing, but you can find over 30'000 books on cinema, television and video as well as more than 16'000 DVD s available to borrow. Moreover, every Sunday at 3pm you can watch a film according to the theme of the week.
4 rue du Cinéma, Forum des Halles, 75001
Opening hours: 12pm to 7pm Tuesday to Saturday; 1pm to 7pm Sunday, closed Monday.
Check out the website here
---
If you prefer owning your own copy of a book check out our post on foreign and bilingual bookshops around Paris