There are many iconic films set in Paris: from Amélie, to an American in Paris all the way through to Pixar's family favourite, Ratatouille. Over the years, many great movie stars like Audrey Hepburn and Owen Wilson have graced the city's streets, and it's no surprise when you look at how photogenic a city Paris is. We've compiled this list of some of the best films in English and French set in Paris that are sure to get you inspired for your next trip to the city!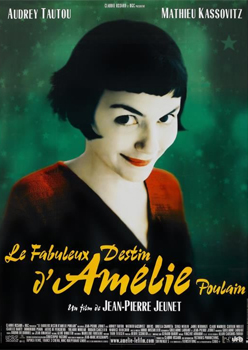 1 Amélie (2001)
This iconic film is one of the most internationally renowned to come out of France. It follows the life of Amélie who, having had a fairly dysfunctional and secluded childhood, moves to central Paris to work as a waitress. It follows the encounters she has as she strives to help those around her, eventually finding love in an unlikely place. Set in and around Montmartre, you can still visit many of the spots that feature in this film.

Want to live where this film was set? Check out our selection of apartments in Montmartre!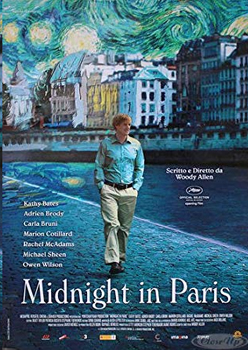 2 Midnight in Paris (2011)
As the clock strikes 12 in Paris, Gil Pender (played by Owen Wilson), on holiday with his disagreeable fiancée Inez, finds himself transported back in time to 1920s Paris. Written and directed by Woody Allen, this film explores ideas of nostalgia and modernism, and features many famous characters such as Pablo Picasso, Ernest Hemingway and Salvador Dalí. This famous director brings out the best in Paris, with lingering shots across some of the city's most iconic landmarks.

Want to live near the most iconic landmark in Paris? Click HERE for our list of apartments near the Eiffel Tower!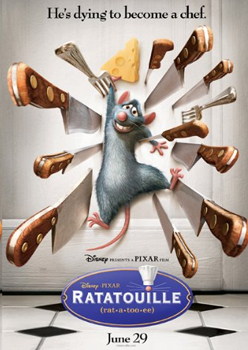 3 Ratatouille (2007)
Voted one of the best motion pictures of the 21st century, this film is a firm family favourite. It portrays Paris in a charming, romantic, and idealistic way that only an animation could, following a rat named Remi as he pursues his unlikely dream of becoming a chef. He meets Linguine, the illegitimate son of a famous chef but himself a terrible cook, and together they form an unlikely partnership.

Looking for a studio to follow your dreams in Paris? Click HERE for our list of studios in Paris!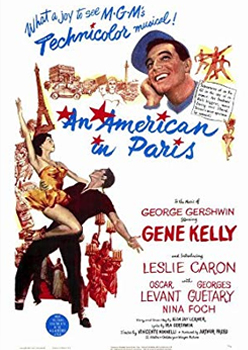 4 An American in Paris (1951)
Featuring stars like Gene Kelly and Leslie Caron, this classic musical film tells the story of Jerry Mulligan, a struggling American painter, Milo Roberts, a rich heiress, and Lise Bouvier, the real object of Jerry's affections, and the complicated relationships that develop between them. The film sees Jerry eventually forced to choose between a successful career as an artist, which Milo seems to be able to provide, and true love – a fitting dilemma for the most romantic city in the world.

Feel like living a life like Gene Kelly's? Check out our selection of apartments in Paris!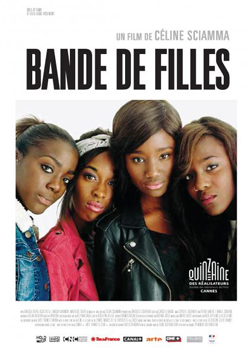 5 Bande de filles (2014)
Bande de filles is a coming of age film, depicting the life of the lead character Marienne as she navigates growing up in one of the roughest neighbourhoods on Paris's outskirts. A very different look at the city compared to that of romance and glamour, this hard hitting film explores issues of race and identity. It follows Marienne as she joins a girl gang and begins stealing and dealing drugs, eventually being forced out of her family home by her abusive older brother, but in doing so carving out a life that she has control over.

Ready to start your own life in Paris like Marienne? Check out our list of Parisian apartments HERE!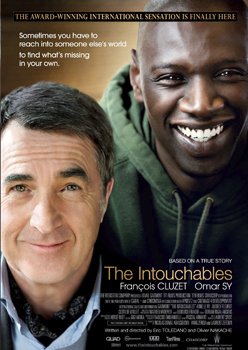 6 Intouchables (2011)
This film tells the story of Philippe, a wealthy quadriplegic, who hires ex-criminal Driss as his full time caregiver. The story follows the unlikely but touching friendship that develops between the two characters, and the positive influence that their vastly different perspectives of the world have on each other. Set in Paris, the opening scene sees the pair speeding across the city in a police chase, and the rest of the film is a flashback to the beginning of their friendship. This comedy-drama is a movie not to be missed.

Looking for a Parisian life of luxury like Philippe's? Click HERE for our list of luxury apartments!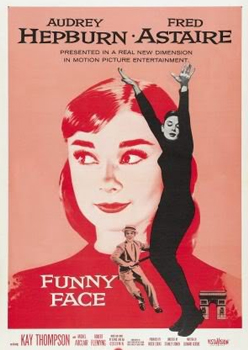 7 Funny Face (1957)
Funny Face is a romantic comedy musical film staring Audrey Hepburn. The film begins in New York, where Maggie Prescott, publisher and editor of Quality magazine, is searching for the next big thing in fashion. Her search sees her, photographer Dick Avery and shy shop assistant-turned-model Jo Stockton shooting in the streets of Paris, including on the Champs Elysées, in Montmartre, at the Eiffel Tower, in the Jardin des Tuileries, with the sequence climax shot at the Louvre. It's sure to make you fall in love with the city.

Want to live a life like Audrey Hepburn's character? Check out our selection of apartments in Paris!


We hope this list of films has inspired you. French cinema really is the gift that keeps on giving, so if you enjoyed Amélie, Bande de Filles, or Les Intouchables, there's plenty more where they came from. During your visit to Paris, why not check out some of the spots where these movie masterpieces were filmed – they're just as beautiful in real life as they are on screen!


Are you looking for an apartment in Paris?
Lodgis offers a fabulous selection of furnished apartments for rent. We offer over 7,500 properties, from studio to family apartments with period features, spacious dining and living areas, terraces, elevator access…and just about anything!