C'est la rentrée! The summer holidays are almost over which can mean only one thing: it's back to school season! Are you an expat parent looking to get ready for back to school season but don't know where to start? Don't worry, Lodgis has got you covered! Here is our guide to back to school season in Paris.

School term dates
The start of term in September and the end of term in July is the same for all schools across France. However, other term dates and holidays are staggered to avoid overcrowding during the holiday season. France is divided into three separate zones which have their own term dates. Paris comes under Zone C.

Term dates for the 2018/19 academic year are as follows: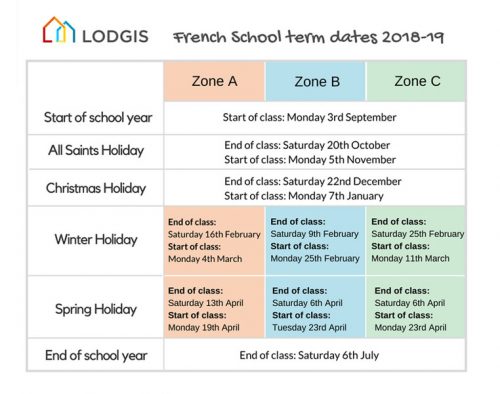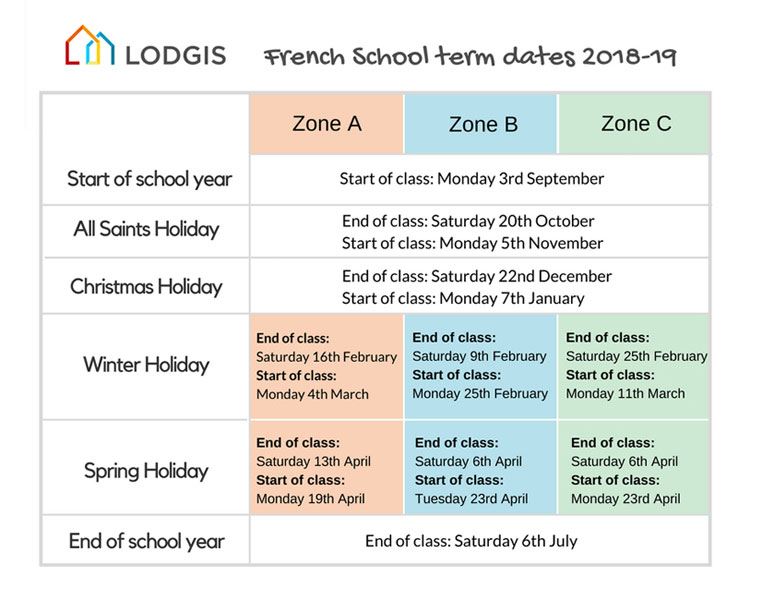 Buying school supplies
If you're an expat parent, la rentrée may be a new experience for you. In France children are supposed to buy their own stationery and other school supplies, as these are not provided by the schools. Normally teachers give out a list of supplies to parents at the end of term in July, so you know exactly what you need to buy. Sometimes the lists can be very specific, so for expat parents this may mean it's time to brush up on your vocab!

Once you've got your list, there are lots of places you can go to find everything you need:

Local supermarkets: places like Carrefour and Monoprix often have discounts on stationery and school bags etc. during the summer holidays, so this is a good place to start.
Websites: there are a lot of websites which specialise in school supplies. You could try Rentrée Discount, Ma Rentrée Scolaire or Top Office.
Bookshops (papeterie or librarie): this is great for exercise books, homework diary (cahier de texte), text books etc.
Stationery/specialist shops: If you're very busy and don't have a lot of time, you can hand in your list and the staff there will take care of everything for you and find all the necessary supplies. You can return in a couple of days to collect everything.

Children in France don't wear uniforms like in other countries such as the UK, so this is one less thing to worry about! However, it's always useful to buy name tags and labels for clothes, shoes, sports kit, etc. to avoid things getting lost! In France children eat lunch at the school canteen, so you don't need to buy a lunch box either.

With so much to buy, all these costs can add up and la rentrée can become quite expensive. Luckily there is some financial help available, which is allocated based on household income. You can find more information here.


We hope this guide makes back to school season a bit less stressful for you. Vive la rentrée!


If you're an expat parent and you're looking for more information, be sure to read our guide to the French school system!