Hey guys, I'm back with a new post that I think will definitely grab your attention: Day care (crèche in French)! Some of you may be parents and most parents, especially you ladies, work nowadays!
Bilingual daycare in Paris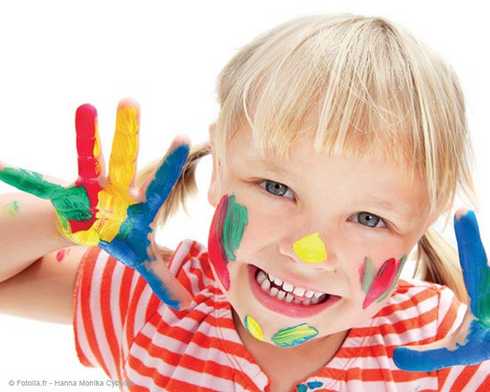 It is now common thing to find bilingual daycare centers in Paris. They were created to facilitate the integration of babies/children whose mother tongue is not French but also to enable French babies/children to learn foreign languages earlier, more easily and in a fun way.
Why go for a nursery?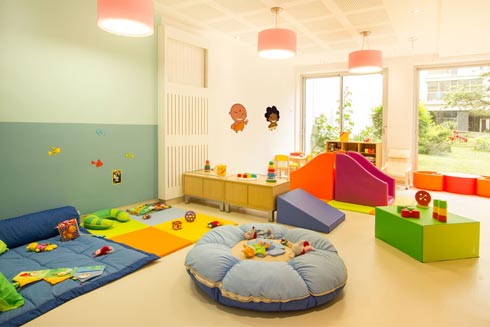 Why is it better to get childcare for your baby? Here are 3 main reasons:

In-home care (hiring a childminder or a nanny) is quite expensive in France and not all of them are registered.
Your baby/child will get the chance to play alongside other kids. Since toddlers of that age are developing a real awareness of other people and are learning how to internalize empathy for other beings, daycare helps your baby prepare for his or her future social life and what's next. It really helps in developing your baby's alertness: looking around at interesting things (movements, sounds, shapes)
You'll be required to pay a percentage of your daycare costs based upon your monthly income (if applicable)
Now let's get back to the point: you'll find below a comprehensive list of the bilingual daycare centers in Paris, and then I will explain how to apply in a few words!

Little frogs
French-English, private daycare center, 35 places available
58 rue Gounod, 92210 Saint-Cloud
http://www.littlefrogs.fr
International day-care centre
French- English
10 places available
41 avenue Henri Martin, 94100 Saint-Maur des fossés
06.80.26.01.87 / 01.48.89.26.25
http://www.school-time.fr
Crèche TOUDIC
French-Chinese
AFAPE association's day care center, 28 places available
5 rue Yves Toudic, 75010 Paris
01.42.00.88.88
http://afape-paris.org
Crèche BELLOT
French-Chinese
AFAPE association's daycare center, 72 places (82 places available)
12 rue Bellot, 75019 Paris
01.40.37.29.38
http://afape-paris.org
How to apply? Well it is easier than you think!

You can apply online for daycare through their website or you can contact them to set up a registration appointment for your baby/child.

You can also apply for municipal daycare registration (daycare center of your "arrondissement"/district), but these won't be bilingual ones. Age of children must be between 2 months and 3 years.

All you need to do is:

Pre-register online through the website of your Arrondissement Hall
Set up an appointment with your hall for the registration. Don't forget to bring all the required documents (proof of residency, birth certificate, ID card etc)
Wait until they confirm your registration
Note that it's very hard to get a place due to the high number of daycare registration requests in Paris. Most halls recommend to register when you're 6 months pregnant! But don't give up, I'm sure you'll get a place!

Alternatives (to the nurseries)
Another alternative when living in Paris can be: private day care centers or childcare facilities.
Here's a list of the arrondissement halls' websites of Paris:

Hope you liked this post and that it will help those of your coming from all over the world to settle in Paris without a solution for childcare! If you need any further information or have any questions or concerns, contact the bilingual daycare centers directly or your arrondissement hall if you choose a municipal daycare center for your toddler/child.