Have you just moved to Paris and are looking for a bilingual nursery for your child? Read on to find out more about bilingual nurseries in Paris, as well as plenty of practical information on where to find them!
Micro-crèche or Collective bilingual nursery?
Before you start researching bilingual nurseries in Paris, you need to start by understanding the difference between the two different types. This little glossary is here to help you:
The micro-nursery (micro-crèche in french): What makes these different from other nurseries is that they can only welcome a maximum of 10 children. The micro-nurseries are strictly controlled by the maternal and child welfare services and have to be authorized by the Department's General Council. The quality of the nursery is assured by the highly qualified staff (pediatric nurses, young child educators, nursery nurses, CAP early childhood.)
Collective nurseries (crèche collective in French): These can welcome up to 60 children. It is controlled by the Protection maternelle et infantile (Maternal and child welfare). The children are taken care of by qualified people (nursing assistants, kindergarten teachers).
These two main types of nurseries can be public and run by the City Hall or private and run by charities or businesses.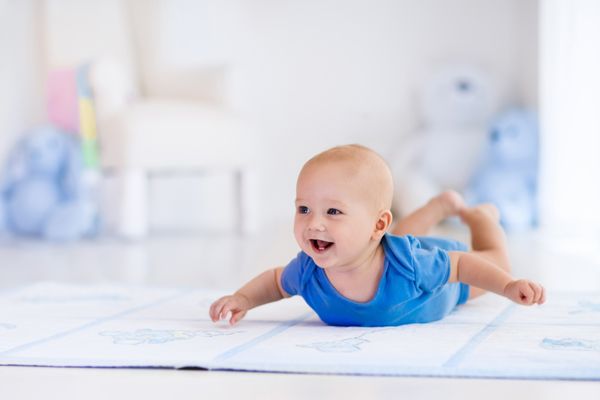 The micro-crèche
Micro-crèches have an innovative approach to favour your child's personalised education thanks to small group sizes, allowing your child more individual attention. The high quality of educational is supported by a highly trained educational team, specialising in early-child care, ensuring your child gets the best quality service. What's more, children of all ages are mixed together, encouraging the quick progression of the younger children and the teaching of patience and looking after younger children to the eldest. Lastly, this type of crèche reduces the risk of contamination and provides a cleaner environnement. To find out more on the advantages of micro-crèches, click here .
The nursery
Collective nurseries have the benefit of being cheaper and being numerous throughout the city. It is therefore possible to find one close to your home or work, giving you peace of mind. Your child will be in the good hands of personnel trained in childcare and first aid. The environment of a collective nursery is optimal for your child's progression, the development of their skills and self confidence.
Why choose a bilingual nursery?
Your child will be in a bilingual envionnement and they will be able develop their linguistic skills at a very early age!
Your children are taken care of by professionals, regulated by the Maternal and child welfare services. So you can go off to work without having to worry!
Your child will play with other children, which contributes to developing your baby's social skills!
Your daycare costs will be calculated as a percentage of your monthly income (if applicable)
Private bilingual nurseries in Paris: Addresses and contacts
In order to register your little treasure, you can apply online through their website or you can contact them to set up an appointment.
Claudine Olivier®
Micro-crèche
Français-Anglais
10 places
22 rue Edgar Faure, 75015 Paris
06.98.53.62.83
Claudine Olivier®

Paris 8 Villiers (les petits tourbillons)
Micro-crèche
Français-Anglais
10 places
3 rue Larribe, 75008 Paris
01.44.87.06.03
Paris 8 Villiers (les petits tourbillons)

Crèche TOUDIC
Crèche collective
Français-Mandarin
28 places
5 rue Yves Toudic, 75010 Paris
01.42.00.88.88
Crèche TOUDIC

Crèche BELLOT
Crèche collective
Français-Mandarin
72 places
12 rue Bellot, 75019 Paris
01.40.37.29.38
Crèche BELLOT

Little frogs
Crèche collective
Français-Anglais
35 places
58 rue Gounod, 92210 Saint-Cloud
Little Frogs

Tom&Gerry (Crèche Attitude)
Micro-crèche
Français-Allemand
10 places
18 rue Gounod, 92210 Saint-Cloud
Tom&Gerry

International day-care centre
Micro-crèche
Français-Anglais
10 places
41 avenue Henri Martin, 94100 Saint-Maur des fossés
06.80.26.01.87 / 01.48.89.26.25
International Day-Care Centre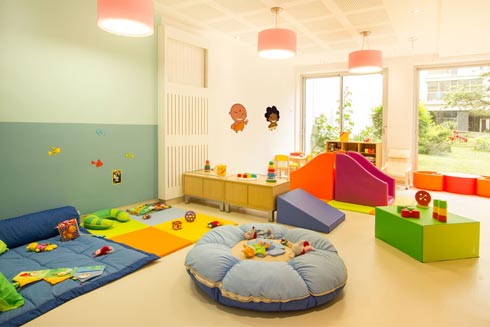 ---
A public nursery close to your apartment in Paris? It is possible!
For those who would like to book a nursery close to their apartment in Paris, another good alternative for you would be to check out your arrondissement's city hall. Here you can find public daycare centers, even if they aren't bilingual.
Depending on the arrondissement of Paris in which your apartment is located, you will be able to get some information from the corresponding city hall. Have a look on the Marie of Paris website and make a pre-registration appointment with the town hall during the 6th month of your pregnancy!

---