Now that we all have some extra time at home, it is the perfect opportunity to spend some extra time in the kitchen and try some new recipes! So the Lodgis team has put together a day of healthy spring recipes to try out while in confinement. Let us know how they turn out by sending us a picture to our Facebook or Instagram accounts!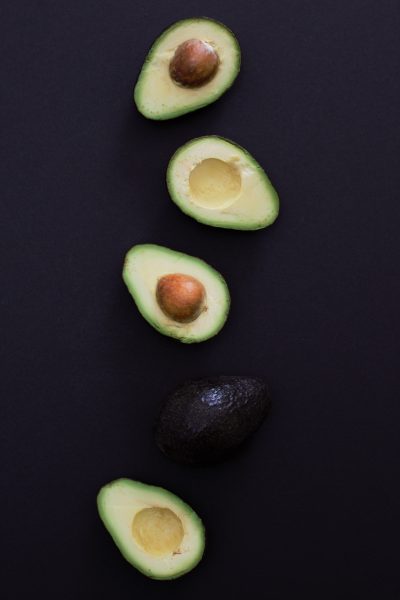 1. Radish Avocado Toast (4 servings)
We'll start with a simple and healthy breakfast / brunch of Radish Avocado Toast!

Ingredients:
4 slices bread, toasted, ½ in (1 ¼ cm) thick
1 avocado
1 lime, juiced
salt, to taste
pepper, to taste
8 radishes, thinly sliced

Preparation:
Thinly slice all the fresh radishes. Set aside.
Cut the avocado in half, and use a knife to slice the inside, then scoop out the avocado into a bowl.
Mash the avocado with lime, salt and pepper.
Spread the mixture on some toasted bread.
Top the avocado toast with the sliced radishes and any other garnish you would like (we suggest a poached egg!).
Sprinkle with salt and cracked pepper.
Enjoy!

Click HERE for the original recipe and more ideas!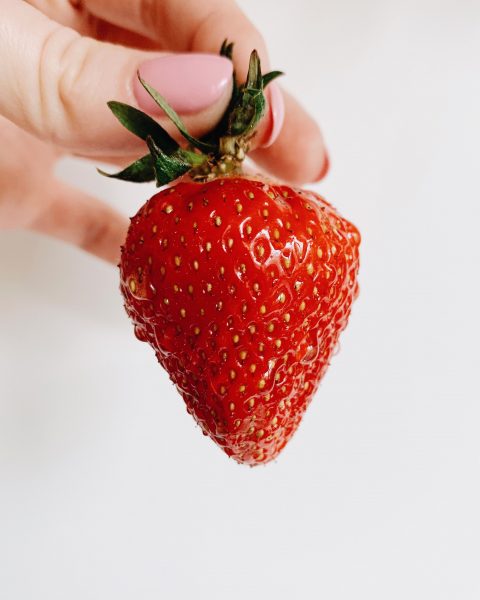 Strawberry Honey Soda
Next on the list is a nice refreshing beverage!

Ingredients:
1 cup frozen strawberry (150 g), thawed
1/2 cup honey syrup (120 mL), see recipe
Seltzer water, for serving

Preparation:
Add the strawberries to food processor and purée into a smooth paste.
Add the strawberry purée to a small saucepan with the simple honey syrup. Simmer over medium heat for 5 minutes, until slightly reduced. Let cool completely, then strain into an airtight glass container and store in the refrigerator for up to 2 months.
To serve, mix 1-2 tablespoons of strawberry syrup with 8 oz of seltzer water in a glass over ice.
Enjoy!

Click HERE for the original recipe and more ideas!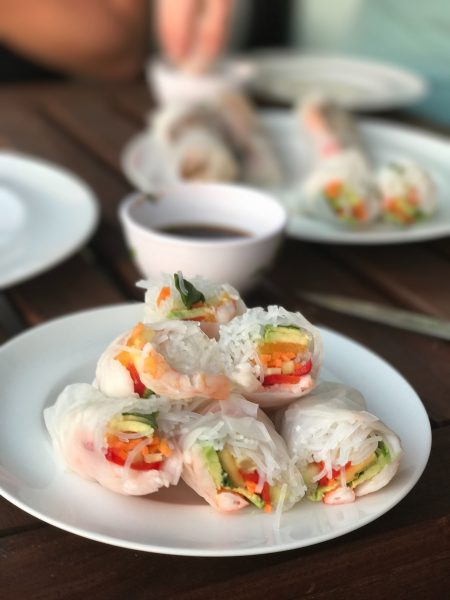 Veggie Spring Rolls with Peanut Sauce
Vegetables are really showcased in these delicious Veggie Spring Rolls!

Ingredients:
For the Spring Rolls
Warm water
8 rice paper wrappers
1 cup white mushrooms (75 g), sliced
2 medium carrots, sliced
1/2 english cucumber, sliced
1 cup red cabbage (100 g)
1/2 yellow bell pepper, sliced

for the Peanut Sauce
1/4 cup natural peanut butter (60 g)
1/2 teaspoon ginger, minced, optional
2 tablespoons sesame oil
2 tablespoons rice wine vinegar
1 tablespoon soy sauce
2 teaspoons maple syrup
1 pinch red pepper flakes

Preparation:
Fill a medium shallow bowl with warm water and set near your work station.
Dip a rice paper wrapper in the warm water for a few seconds, submerging completely. Remove and lay flat on a smooth, clean surface, such as a plate.
Add your desired combination of sliced mushrooms, sliced carrots, sliced cucumber, sliced cabbage, and sliced bell pepper to the middle of the wrapper. Be careful not to overfill, or rolling it will become difficult.
Working quickly, before the rice paper dries out, fold both sides of the rice paper over the vegetables to secure.
Lift the bottom edge of the rice paper and carefully fold it over the top of the vegetables, tucking it under on the
other side, then gently roll until the vegetables are completely covered and the top edge of the wrapper adheres to the spring roll.
Set the spring roll aside and cover with a damp paper towel to keep fresh while you repeat with the remaining ingredients. Once you've finished making the spring rolls, chill in the fridge while you make the sauce.
Make the peanut sauce. Add the peanut butter, ginger (if using), sesame oil, rice wine vinegar, soy sauce, and maple syrup to a small bowl. Whisk until combined.
Transfer the sauce to a small serving bowl and sprinkle with red pepper flakes.
Serve the chilled spring rolls with the sauce.
Enjoy!

Click HERE for the original recipe and more ideas!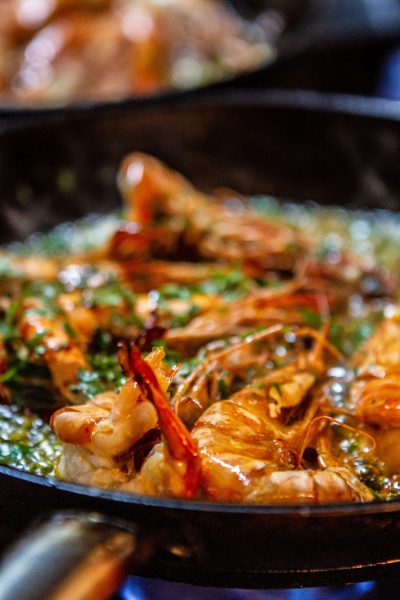 Thai Style Chicken and Prawn Fried Noodles (Pad Thai)
This Asian-style meal will add some spice to your springtime dinner routine!

Ingredients:
3 tablespoons thai fish sauce
3 tablespoons tamarind paste
3 tablespoons light brown sugar
½ lime, juiced
4 tablespoons vegetable oil
2 eggs, beaten
2 chicken breasts, finely sliced
½ lb raw prawn (200 g), shelled and patted dry
2 spring onions, finely sliced
1 chili, finely sliced
2/3 cup fresh coriander (30 g), finely chopped
1 teaspoon garlic, crusshed
3 ½ cups flat rice noodle (600 g), cooked
1 cup bean sprout (100 g)
1 handful roasted peanut, roughly chopped
lime wedge, to serve

Preparation:
Combine the tamarind, fish sauce, sugar, and lime juice with 1 tablespoon water and set aside.
Cook the eggs in 1 tablespoon of oil and set aside.
Add 1 tablespoon of oil to the frying pan. Sear the chicken until golden and cooked through.
Add the prawns to the pan, and cook for about 2 minutes or until they just turn red.
Tip in half of the spring onions, chili, half the coriander, and garlic. Cook for 1 minute until fragrant, then set aside.
Heat 1 tablespoon of oil in the wok, then add the noodles and bean sprouts. Stir-fry for 2 minutes until the noodles have separated and everything is heated through.
Add the chicken, prawns, eggs and tamarind sauce. Toss with the noodles until well coated.
To serve, scatter over the roasted peanuts, remaining spring onions, coriander leaves, and lime wedges.
Enjoy!

Click HERE for the original recipe and more ideas!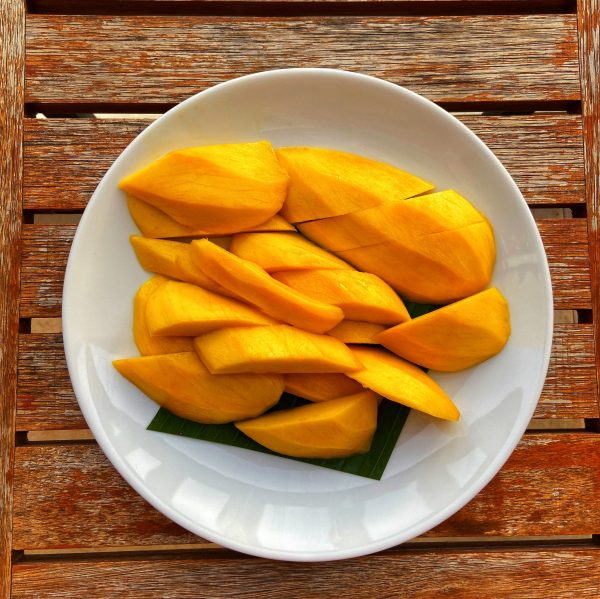 Tropical Frozen Yogurt
It wouldn't be spring without fresh fruit and frozen yogurt! And this recipe has both!

Ingredients:
1 cup frozen mango (140 g)
1 cup pineapple (165 g)
2 bananas
1 cup plain yogurt (245 g)
3 tablespoons honey

Preparation:
Combine all ingredients in a food processor until smooth.
Transfer to an 8×8-inch (20×22 cm) glass dish.
Freeze for at least 2 hours.
Enjoy!

Click HERE for the original recipe and more ideas!




Just looking through these recipes has made the Lodgis team hungry! Next time you are at the grocery store, don't forget to stock up on local and seasonal ingredients and don't be afraid to try out new recipes while you have the time to experiment. Let us know if you make any of these recipes by sending us a picture or tagging us in your post on Facebook or Instagram!


Are you looking for an apartment in Paris?
Lodgis offers a fabulous selection of furnished apartments for rent. We offer over 7,500 properties, from studio to family apartments with period features, spacious dining and living areas, terraces, elevator access…and just about anything!