The Château de Sceaux is a grand 17th-Century country estate that was masterminded by the famous landscape architect, André Le Nôtre, chief gardener to Louis XIV.

The original château was built for the famous finance minister Jean-Baptiste Colbert, who rescued the French economy from bankruptcy after the King's profligate spending on wars.

The château was confiscated and largely destroyed during the French Revolution, but large parts of the estate (the pavilion, stables and Orangerie) were preserved by a wealthy merchant who purchased the property from the state.

Inherited by the Duc de Trévise, the château was rebuilt and the estate restored in the style of Louis XIII. It is now home to the Musée de l'Île de France, which boasts an extensive collection of paintings by the "École de Paris"  20th-Century artists.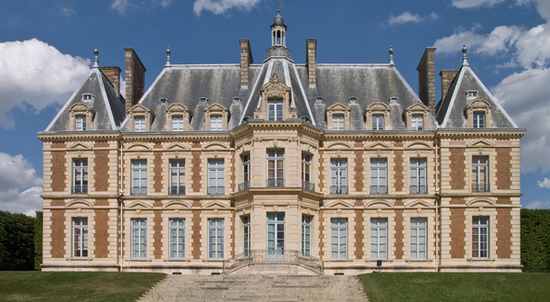 Address: Château de Sceaux, 92330, Sceaux
Opening times: 10.00-13.00 and 14.00-18.00, open during lunch at weekends (closes at 18.30 on Sundays and 17.00 from November to March)
Getting there: RER B to Bourg-la-Reine, Sceaux ou Parc de Sceaux; Bus: lines 192, 197
Price: Permanent collections: €1.50-€3/Temporary exhibitions: € 2.50-€4 (Free for children and under 26s)
For more information about prices and opening times, visit the official website.
---
Paris has a lot to offer, but the surrounding areas can be just as beautiful!
Impressionist art fans don't want to miss Giverny, The Monet Giverny tour!