Every country and region seems to carry a unique set of stereotypes about its people, their views, manners and tendencies. France, the world's number 1 tourist destination, is no exception to this. In this article, we discuss which clichés about Parisians are true or false and how to connect with the locals during your stay in Paris.

Parisians are rude
False: This impression is often based on tourists from busy hotels and restaurants. In reality, as in many cultures, it can take some time to get through to Parisians.

However, once you become acquainted with them, they are almost always friendly and hospitable.
Try introducing yourself in French and they'll immediately be flattered and happy to speak to you.

Parisians are lazy
False: Whilst workers' strikes and protests are regular in Paris, it's important to remember that fighting for one's personal and professional rights is entrenched in the national motto, "Liberté, Égalité, Fraternité", which dates back to the French Revolution.
My overwhelming impression is that Parisians are hard-working, attentive and often prepared to go to great lengths to help people, whilst expecting nothing in return.

All Parisians smoke
True: Well, it certainly feels that way! Nothing beats that timeless image of a couple puffing away at their cigarettes whilst sipping aperitifs on the terrace of an old Parisian brasserie. Somehow the French manage to make a bad habit look good!

Back in the 1950s, before the harmful effects of smoking were discovered, tobacco companies used to advertise cigarettes as a way to lose weight. Perhaps that's the secret behind the next cliché… But if you're averse to the smell of cigarettes, you should know that smoking has been banned in public buildings and enclosed spaces since 2007.

Whilst smoking seems to be an essential part of Parisian lifestyle and often begins at an early age, the numbers are actually beginning to fall!

Parisians are all skinny
True: Once again, this is a huge generalization, but there's more than a grain of truth to this statement. Some say it's the appetite-suppressing properties of the nicotine in cigarettes, whilst others attribute it to the non-stop Parisian lifestyle.

However, it also stems from the Parisian diet. Whilst French cuisine is famously rich and fattening (think of red wine, steak frites, pattisserie, foie gras and crème brûlée), the Parisians appear to eat and drink in moderation to maintain that sleek waistline and graceful figure.
Parisians live off snails and frogs' legs
False: Given Paris' central location where most of the country's train lines meet, it has always offered a rich and varied national cuisine. But in the past 100 years, the city has also seen the settlement of thousands of Chinese and Cambodian refugees, French citizens from the Maghreb, and Japanese, Vietnamese, Portuguese and Indian immigrants.
Just as Paris has become a "cultural melting pot" (no pun intended…), it has given birth to a diverse range of international cuisines.

For example, head to the 10th arrondissement (Gare du Nord/Gare de l'Est) to stock up on Indian spices, to the 13th (Belleville/Chinatown) for an authentic Asian experience or to the 2nd (Opéra-Rue Saint-Anne) for a culinary discovery in "Little Tokyo".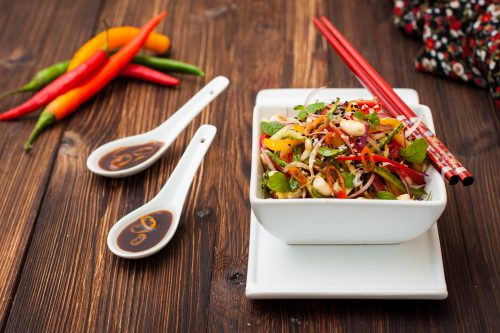 Parisians don't speak English
False: Just because Parisians in shops, bars and restaurants might address you in French, it doesn't mean that they can't speak English. Whilst English has become the most widely spoken language on the planet, Parisians remain deeply proud of "la langue française" and are constantly tasked with meeting tourists of different nationality.

In reality, most Parisians, especially the younger generations, have a good grasp of English. Introduce yourself in French, explain where you're from and they'll usually be happy to speak in English if you're having difficulties.

Lodgis Tip: Check out our selection of furnished rentals in the residential neighborhoods of the 7th (Eiffel Tower/Invalides), 16th (Trocaéro/Bois de Boulogne), 17th (Ternes/Monceau/Batignolles), and 11th arrondisements (Bastille/République)!

Hopefully this article has helped to bust a few myths you've heard about Parisians over the years. But, like many things, it's a matter of perspective and the best way to decide is to come and find out for yourself!

Book yourself into one of our furnished rental apartments in one of Paris' most residential neighborhoods and find out how real Parisians live.
If you want to know more about Parisians and Paris life, check out our article on 5 Things that Helped me to Adapt to the Parisian Lifestyle!