Do you feel like discovering Paris, but chowing down on some top-quality gourmet food at the same time! Make the most of your evening with these guided tours around Paris that also provides a culinary tour around France, with plenty and plenty of wonderful food!

Do you want to explore Paris as part of a group to enjoy a fun, friendly atmosphere, as well as some of the best food of your life? Enjoy the real Parisian lifestyle both visually and gastronomically.

Discover Paris – by bus or boat, or even both!.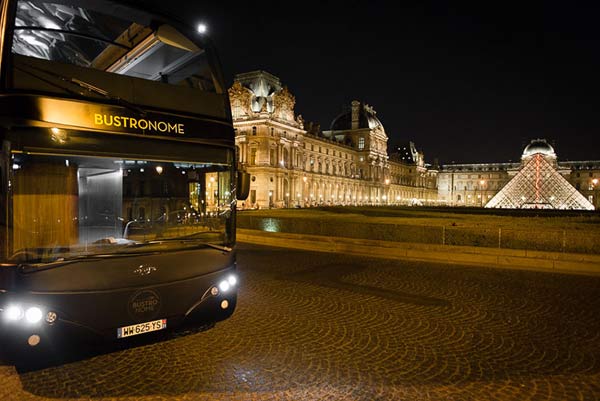 Paris by bus
The bus takes you around the famous landmarks in Paris, around the Seine and elsewhere. Seeing the city by night is wonderful, as the atmosphere is romantic and the buildings look beautiful when they're lit up in the dark.

You can also stay connected using the bus' internet access and share the experience with your friends and family!
Paris by boat
A boat trip on the Seine offers a similar atmosphere, the only difference being the view.
Sit back and relax for a couple of hours – no cars, no horns, no crowds of people: just the Seine and its beautiful views. You can enjoy your meal with friends and family!

Here are some options to explore:



There are lots of different types of boat tours available. If you want to take a trip during the day without dinner, check out our article on boat trips in Paris!