Choosing a school for your child is a big decision, especially when you're an expat. Paris has a wide range of different schools available, both private and state, for primary and secondary education. Here is our guide to the different types of schools in Paris for expat families.


There are lots of important factors to consider when making your decision. How long are you planning on staying in Paris for? Would you like your child to follow a curriculum similar to the one offered in your home country? How well can your child already speak French? Choosing a school depends on what kind of education you want your child to have. Broadly speaking, there are three options available.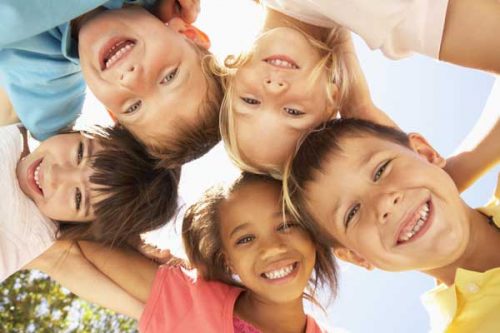 Private international schools
If you've just moved to Paris and your child doesn't speak much French, sending them to a private international school would be a good option, as they can continue their studies in English. This would be ideal if you're only planning on staying in Paris for a couple of years and intend on returning to your home country at some point in the future, as this won't disrupt your child's education.

These schools follow an international (i.e. British or American) curriculum, with lessons geared towards the typical exams taken in the home country. The majority of subjects are taught in English, with some French lessons as well. The balance between French and English depends on the school.

International schools can be expensive, but they offer high quality teaching and will ease your child's transition into French life. As they are independent, there is no catchment area, so you can apply for these schools even if you live in a different area of Paris.

Click here for more information on the best international schools in Paris.

French state schools with international immersion programmes
The special immersion programmes offered at some French state schools are designed to help expat students transition into the French school system and adapt to the French language. This is a good option if you're considering staying in France permanently as these schools will help your child to become fluent in French.

International students soon become bilingual. They start with lessons mainly in English before transitioning to having more subjects taught in French with the rest of the French students. This gives them the chance to interact with both French and international students at school.

There are many different immersion programmes available. Prices depend on the school and some schools are subsidised by the French government. The immersion programme at Lycée Honoré de Balzac is the only free immersion programme in Paris. Some schools require students to speak a certain level of French before they start, but this depends on the school in question.

Some of these schools are independent and therefore have no catchment area. However, some of these schools have a contract with the government, so they are obliged to give priority to children living in the area (although you can still apply no matter where you live).

French state schools
A French state school would be the best way to immerse your child in the French language and culture, especially if you intend on staying in France permanently. State schools are free and the curriculum is issued by the French government.

All lessons are taught in French, so it's vital that your child speaks some French before starting at a state school. The younger your child is, the easier it will be for them to adapt to the new system and pick up the language more quickly. If your child is older and doesn't speak much French, there might be more of a language barrier at first and so they might be better off at a school with an immersion programme.

How to apply: if you want to send your child to a French state school, you'll need to register with the local mairie, who will assign you a school in your local area. You can make a request for your child to be sent to a different school, providing you have good reason, and this decision must be approved of by the mairie.


Which type of school would you send your child to? Whichever one you choose, you can guarantee that your child will receive a good education in Paris.


If you liked this article and would like more information, be sure to read our guide to the French school system!