Are you an English-speaking expat who has you just moved to Paris is looking for a community of people in the same boat? Discover the expat community in Paris with our list of the Top 10 expat groups for English-speakers in Paris. Whether you're British, American, Irish or part of the British commonwealth, you'll be able to make new friends and settle into your new life in Paris with these expat groups. Meet new people, learn some new skills or stretch your legs… Get ready to become a social butterfly.

1) American Club in Paris
This prestigious expat club hosts regular dinner parties, lectures, guided tours and happy hours. Both a cultural and social group, the organization prides itself on being one of the oldest non-diplomatic American institutions in France and strengthening ties between France and the US. Although most members are US citizens, either long-term expats or those posted overseas for work for a few months, but other nationalities and international English speakers are welcome. Annual membership is 200€, but prospective members have to put forward by two existing members.

4 Rue Chevreuse, 75006 Paris. Check out the website here!

---
2) American Church in Paris
This church can be traced back to American protestants living in Paris in 1814, who wanted to worship in English. The church has regular weekly services, with many centered around family worship, as well as choirs, bible study, regular lectures and talks, and charity work that you can volunteer to help with.

65 quai d'Orsay, 75007, Paris. Check out the website here!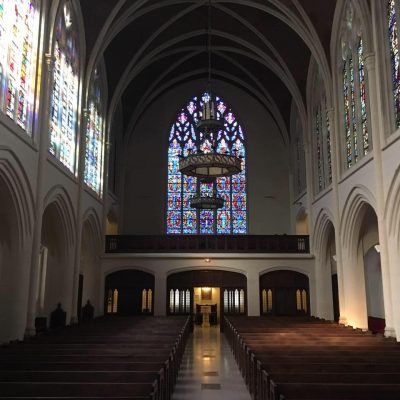 ---
3) British and Commonwealth Women's Association
This women's society offers numerous cultural and social activities for women who are British or Commonwealth nationals or married to one. They offer twice-weekly meet-ups (with unlimited coffee and biscuits!) and annual membership costs 45€. Activities include everything from lacemaking and mahjong to golf and forest walks.

28 rue Laure Diebold, 75008. Check out the website here!

---
4) American Women's Group of Paris
Open to English-speaking women of all nationalities, the group organizes almost daily events to help female expats abroad make friends and discover Paris! With a book club, antiques classes, guided tours and hiking excursions, there'll be something for everyone. Annual membership is 90€, and 65€ for under 35s and over 65s.

4 Rue Chevreuse, 75006, Paris. Check out the website here!

---
5) British Rugby Football Club of Paris
Formed in 1923 by British expats living abroad, this club has been enjoying this traditional British game for 90 years (although they understandably took a short break during the Second World War). This club organizes a weekly training session in Doumont on Thursday evenings and a match every Saturday afternoon. They also organize an annual international tour! Annual membership is 230€.

Rue de Paris, 95330 Domont. Check out the website here!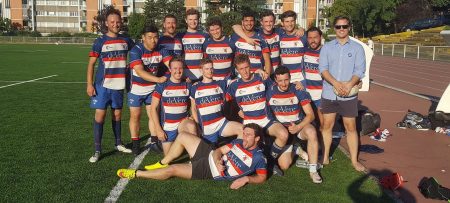 ---
6) Paris Anglophone Book Club
Bookworms rejoice, this English-speaking book group meets once a month to discuss a book nominated by the members themselves. An hour of each session is spent discussing that month's book, with the next half an hour for any books that members have read that month and want to dissect! The chosen book might be by a famous French author or focus on Paris or just be a general good read! Members can read in English or French, but the discussion is always in English.

29 Rue du Château d'Eau, 75010, Paris. Check out the website here!

---
7) American Library in Paris
This library has been running for 95 years and currently has about 2,000 members. It is the largest English-language lending library in Europe with over 10,000 volumes. Offering book groups for grown-ups and children alike, children's storytime and a teen writing group to foster creativity, this library is perfect for your whole family. Annual membership is 135€.

10 rue du Général Camou, 75007 Paris. Check out the website here!

---
8) Centre Culturel Irlandais
Situated in the premises of the College Irlandais, which was a major Roman Catholic education center in Paris for around 300 years, today the college boasts historical archives for the Irish community in Paris, a library with over 8,000 items about Irish literature, culture and history, and an old library with half of it's manuscripts dating from between the 15th and 18th century. The center regularly hosts lectures and shows by visiting authors, musicians and artists and a mass is held in English every Sunday in the Chapel.

5 rue des Irlandais, 75005 Paris. Check out the website here!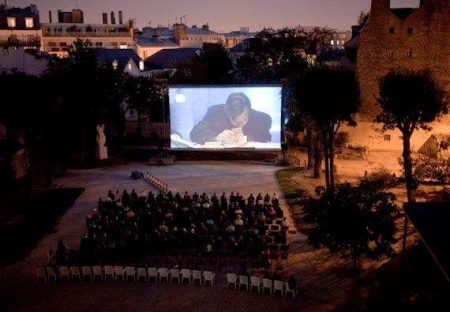 ---
9) Paris Choral Society
This choral society prides itself on its bilingual and bicultural spirit. All singers are welcome, and over a dozen different nationalities are present, although the majority of the group are American or French. Everyone is welcome, young and old, expats for decades or for a few months. Rehearsals and performances take place in the American Cathedral in Paris and annual membership costs 210€ (110 for under 30s). Rehearsals are Monday nights at 7.30pm.

23 avenue George V, 75004, Paris. Check out the website here!

---
10) WICE
This organization aims to unite English speakers living in Paris through numerous opportunities to learn new things. Language, cookery, wine, photography and art classes are all available, as well as regular guided tours, talks on history and literature, and a bilingual book group. Their motto is lifelong learning, vie culturelle! Membership is 50€ a year, but 30€ for under 30s, and members can also pay per month if their time in Paris is shorter.

10 rue Tiphaine, 75015. Check out the website here!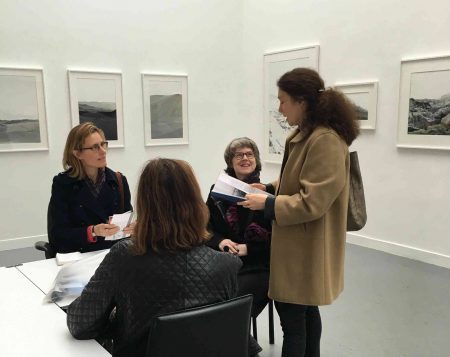 ---