So you're finally settled in Paris and your whole family is looking forward to visiting you, even the aunt, whom you have not seen for 5 years, has contacted you to come to Paris for a few days.

Such get-togethers are always great experiences to share when one is an expat, but entertaining family or friends requires a great deal of patience and organization!

You have a long list of places to visit and you have thought all the dishes for them to try in your favorite restaurants. But have you thought about accommodation other than in your home? To make their stay more enjoyable and comfortable? (even yours…).

Are you prepared to cook every day for 3 to 5 people or more, do housework, wait outside the bathroom every morning, have your dear mother's suitcases in the living room for 2 weeks? …

Get your friends and family a fully equipped apartment that's just short walk from your place.
Did you know that renting an apartment for a few days or weeks is 40% cheaper than a hotel room in the same area, and with more comfort and facilities?

Browse our selection of apartments: Low Budget Apartments, View of Eiffel Tower, Apartment with terrace… Lodgis offers a wide range of furnished apartments, fully equipped and ready to live in!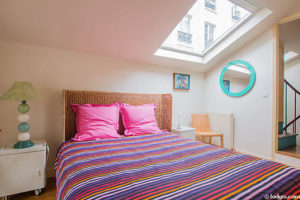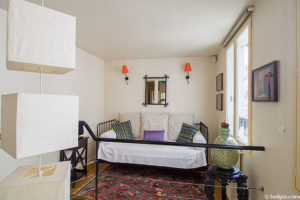 Lodgis'Tip : Find all the tips to move, work and live in Paris on the site: Expats Paris and Américains in France