There are many aspects of the French school system which are different to education systems in other countries and so sometimes it can take a while for expat families to get used to these changes! If you're looking to learn more about the opportunities available for children at school, you've come to the right place! Here's how you can enrol your children for extracurricular activities in Paris…

Extracurricular activities
Most schools are open 4 or 4.5 days a week in France, with no lessons on Wednesdays or Wednesday afternoons. Due to the shorter school week, the curriculum is more focused on academic subjects and less time is spent on subjects such as music, art, drama, sport etc.

Having a free Wednesday means there is more time available for extracurricular activities and is practical for working parents. Normally these activities are provided by the local mairie (town hall) and not the schools themselves. The mairies often have an agreement with the centres de loisirs and offer lots of different sports classes and other activities.

You can sign your child up for activities during term time, or during the holidays (Toussaint, spring, summer holidays, etc.).
For more information on the centre de loisirs, click here.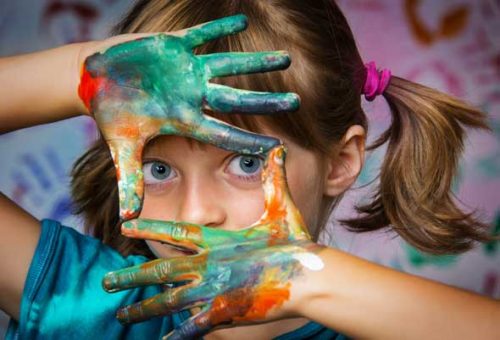 Ateliers bleus
The ateliers bleus offer a range of cultural, scientific and sporting activities for children after school. You can sign your children up for 30 sessions throughout the year, which take place on Monday, Tuesday, Thursday and Friday afternoons from 16:30 – 18:00 at school.

The cultural and scientific based ateliers bleus include art, drama, music, and science based activities. There is a whole range of sports available including football, basketball, swimming, karate, tennis, climbing, archery etc. for the sports based ateliers bleus.

You need sign your children up at the beginning of the school year. You can find out which activities are available from your children's school or from your local mairie.

For more information and a list of prices, click here.

Documents to provide:
Once you've found an activity for your child, there are certain documents you need to provide and forms to fill in during the registration process for the centre de loisirs. These may include:

Passport sized photos of your child
Proof of address (justificatif de domicile) proving that you live in Paris e.g. energy, gas bill, rent payment etc.
Family register (livret de famille) or a birth certificate
Up to date medical records for your child (carnet de santé) including all necessary vaccinations or a photocopy of the vaccination pages.
Student insurance (this is obligatory for children in order to take part in extra curricular activities, just as they need it in order to be able to go to school)
Social security number
Tax return or pay slip (as the cost of some activities is determined by household income)


If you're an expat parent and you're looking for more information, check out our guide to the French school system!