Would you like to experience Paris in the most original way possible? Then what could be better than unveiling its secrets? But where to start? First of all, forget about clichés and follow Lodgis on a journey to discover the hidden Paris!


Paris from the sky
Experiencing a breathtaking view over the whole of Paris will be one of the greatest memories of your trip: the opportunity to take beautiful, unique photos to bring home is one that shouldn't be missed. This is, of course, possible from the top of the Eiffel Tower or the Arc de Triomphe. The only drawback is that you'll be sharing this photo with a hundred other tourists…

So we've got a solution for you: head up to the roof terrace of the IMA (L'Institut du monde arabe). This cultural institute dedicated to the Arab world is situated in the heart of the 5th arrondissement. The terrace is free to access and open from Tuesday-Sunday. We know you'll love it!

Our 2nd solution (because one's not enough!): Check out our selection of apartments with a view of Paris on the Lodgis website (and take extraordinary photos right from your couch). What more could you want?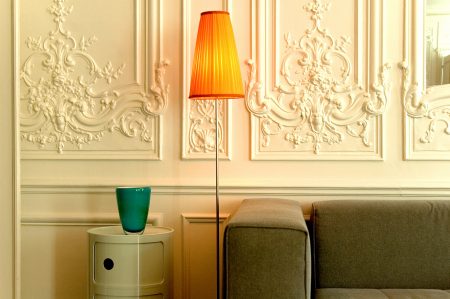 Paris' rivers
Seeing Paris from the water gives you a totally new perspective on the city. Trips on the Seine are, of course, a wonderful feast for the eyes… but wouldn't you prefer a slightly more unusual outing? In which case, head to the Canal Saint Martin. You can even rent your own little boat without a permit and become a sailor for an afternoon.

As you'll know, the sea air makes you tired… no need to worry, we've got you covered!

Have a look at this selection of apartments near the Canal,, there's something for all tastes…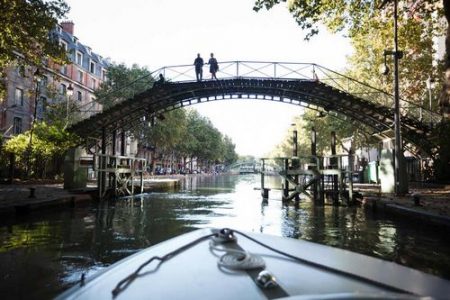 Secret gardens of Paris
After an unbeatable view and a river tour, you'll still need a breath of nature. So yes, you can go and roam the Jardin de Luxembourg or Tuileries, but I think we'd agree that they're hardly unusual nor are they really "Hidden Paris".

So we're proposing that you visit the Jardin Sauvage Saint-Vincent. In the neighborhood of Montmartre, this green space can be tied into your visit to the little village of a "bygone Paris".

A second idea springs to mind… the Pierre-Emmanuel natural Garden in the 20th, but shh! This stays between us…!
Make the most of "Green Paris" by booking one of our Paris apartments with a terrace .


Feeling like discovering more hidden spots of Paris? Then come check out our Top 5 hidden bars in Paris!!