Are you moving to Paris as an expat and would like to know which neighborhoods are ideal to settle in? Lodgis knows some specific areas that are particularly popular with expats. This post may well inspire your apartment hunt so make yourself comfortable while we tell you the favorite neighborhood for expats in Paris!

Paris' 7th arrondissement

The entire world loves it and expats are no exception. Living near the Eiffel Tower is a dream for many people around the world. Charles de Gaulle Etoile is also a big favorite for its proximity to so many different areas.

Magnificent and peaceful, around in the very touristy Eiffel Tower area, the 7th is the perfect place to have an authentic Parisian experience. With many luxury buildings and typically Parisian architecture, this neighborhood offers comfort and a high standard of loving. Enjoy the huge green space of the Esplanade des Invalides, as well as the banks of the Seine, the perfect place either to walk along with your family with your children on their scooters or to enjoy a much-needed glass of wine with your friends. What's more, this arrondissment includes top-quality schools, such as the Lennen Bilingual School, the Bilingual Montessori School of Paris or the English classes at the highly reputably British Council.

Enjoy all Parisian life has to offer and move to the 7th arrondissment of Paris, one of the most famous in the city of light. If you're looking for peace, green space and good schools, take a look at our range of furnished rentals located in the 7th arrondissement!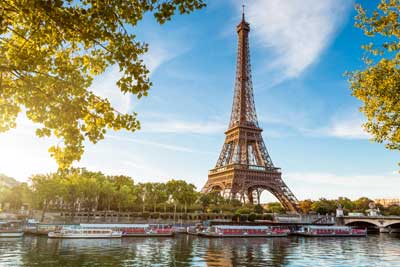 ---
Paris' 9th arrondissement

Around Opéra Garnier, Cadet, Poissonière, Paris' 9th arrondissement is another big favorite for its many typically Parisian buildings and its shops, cafés and hidden streets, but also because it is extremely easily accessible by public transport.

We can definitely understand why this neighborhood is particularly popular with expatriates, because it is most certainly a place that has it all!

With more than 20 theaters, many museums and plenty of top-quality restaurants, the 9th is the ideal neighborhood if you're looking for an area rich in culture. What's more, thanks to the Saint-Lazare station, the Gare de l'Est and the Gare du Nord, the 9th is one of the areas in Paris with the best public transport links. Check out our many apartments to rent in the 9th here.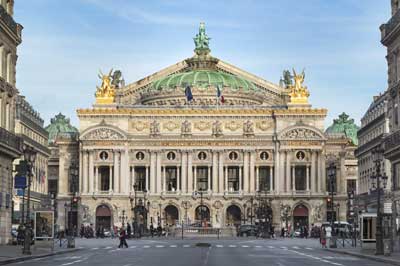 ---
Paris' 5th arrondissement

Famous for its beautiful Latin Quarter, Paris' 5th arrondissement is an extremely attractive neighborhood for tourists and expatriates who want a traditional Parisian experience. This pedestrian area of Paris is known for its terraces, small streets, bilingual bookstores, such as Shakespeare and Company, and its many artisanal boutiques.

It's simple, if you want to get lost in the many corners of the Latin Quarter or take a stroll next to the Seine and the small green bookstalls there, then this is the right place for you!

Moreover, you will never get bored of visiting the Jardin des Plantes, the Panthéon and, of course, the Great Mosque of Paris.

Lodgis knows how much expatriates love these spots, this is why we offer a large range of furnished rentals located in Paris' 5th arrondissement.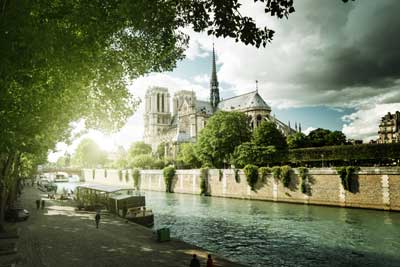 ---
Paris' 4th arrondissement

Because Gothic architecture is so stunning, Paris' 4th arrondissement is highly requested by expats who dream of living near Notre-Dame and the beautiful islands of Île de la Cité and Île Saint-Louis.

Many of the 4th' neighborhoods are very famous for their period architecture and their peaceful atmosphere, such as le Marais, Place des Vosges, Hôtel de Ville or Place de la Bastille.

Paris' 4th arrondissement is ideally located between Châtelet and Bastille, making it an easily accessible arrondissement that is also close to everything. Check out our large range of apartments in Paris' 4th arrondissement here.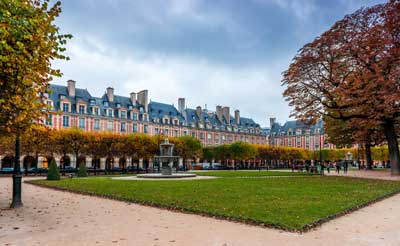 ---
Paris' 6th arrondissement

We saved the big favorite for last. Paris' 6th arrondissement is definitely the winner for expats who dream of living or staying in the majestic Saint-Germain-des-Près neighborhood.

This area of Paris is a real hub for intellectuals and artists looking for inspiration. You won't stop falling in love with the luxurious boutiques, terraces and Romanesque architecture of Saint-Germain-des-Près.

Would you like to relax in the Jardin du Luxembourg? Study at the Ecole Nationale Supérieure des Beaux-Art? Or maybe take pictures of the Pont des Arts and Pont Neuf? Then this neighborhood is the perfect spot for you! Check out our range of furnished rentals located in Paris' 6th arrondissement.
Are you looking for an apartment in Paris?
Lodgis offers a fabulous selection of furnished apartments for rent. We offer over 7,500 properties, from studio to family apartments with period features, spacious dining and living areas, terraces, elevator access…and just about anything!
Vous recherchez un appartement à Paris ?
Lodgis propose une grande sélection d'appartements meublés ou vides à louer. Nous proposons plus de 7500 appartements, du studio à l'appartement familial avec des cuisines bien equipées, de belles pièces à vivre, des terrasses, accès par ascenseur… que demander de plus ?
Want more advice and tips on moving to Paris? Make sure you read our article!