Are you a Parisian that would like to read foreign literary works to cultivate your linguistic knowledge or are you an expatriate looking for books written in your native language? There is everything you could ever wish for in terms of art and culture in Paris, in many different languages. Lodgis knows that sometimes books in foreign languages can be very hard to find, which is why we want to suggest some bilingual and foreign bookshops in Paris!


WHSmith Paris
WHSmiths is the largest foreign bookshop in Paris and has been there since its creation in 1903! Located on the famous Rue de Rivoli, it's an vital address for Parisian English-speakers.

As well as its tea room and English DVDs, this store offers more than 70,000 books, international newspapers and an American and English grocery store.

Address: 248 rue de Rivoli, 75001 Paris
Hours: 9.30 am to 7.30 pm from Monday to Saturday and 12.30 pm to 7pm on Sunday and bank holidays

Shakespeare & company
This beautiful foreign bookstore located in Paris' 5th arrondissement specializes in anglophone literature and hosts many events to allow bookworms to meet up and make friends. It is one of the most famous bookstores in Paris and was a particular favorite of Hemingway's.

Most people go there for their love of the language of Shakespeare, but also for its central location and unique building! Its charming ancient features and particular facade are striking and the way that interior is arranged like chapters in a book are very popular.

Address: 37 Rue de la Bûcherie, 75005 Paris
Hours: everyday from 10am to 11 pm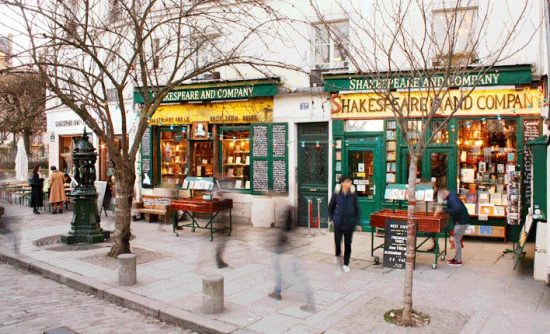 The Phénix
The bilingual bookshop dedicated to the Chinese and Asian world has been open since 1965. There you can find books, CDs and DVDs about different Asian cultures in French and in Chinese.

This bilingual bookshop was awarded the title of "Independent Bookshop of Note" in 2009 by the Ministry of Culture.

Moreover, it welcomes Chinese writers and offers fans the opportunity to meet and talk to their favorite authors.

Address: 72 boulevard de Sébastopol, 75003 Paris
Hours: 10 am to 7 pm from Monday to Saturday

Speaking of which, did you know that Paris' 3rd arrondissement was the favorite location of French nobility? If living surrounded by elegance and luxury in the heart of Paris sounds appealing to you, then don't hesitate to take a look at our range of furnished rentals located in the 3rd arrondissement of Paris!

Junku
This bilingual bookshop located in Paris' 1st arrondissement offers a large range of books, newspapers, manga and other Japanese items.

Open since 1977 and located in the very heart of Paris, this store hasn't stopped attracting fans of Japan as well as expatriates looking for books and magazines from the land of the rising sun.

Address: 18, rue Pyramides, 75001 Paris
Hours: 10 am to 7 pm from Monday to Saturday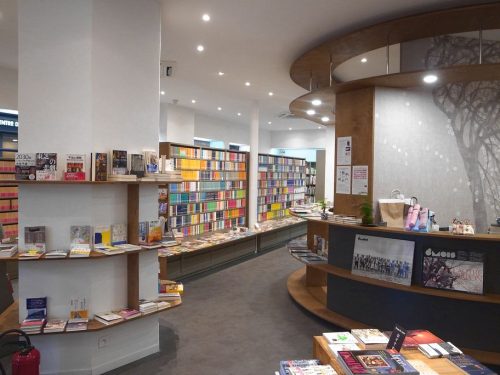 Librairie Portugaise & Brésilienne
This bilingual bookstore near the Pantheon offers a rich collection of literary works in French and Portuguese.

Besides its bilingual books, the store organizes conferences and training at its premises and participates in Portuguese-speaking events such as "Le Brésil- salon du livre" created by the Brazilian Embassy in Paris.

Address: 19/21 rue des Fossés Saint-Jacques, 75005 Paris
Hours: from 11 am to 1pm and 2pm to 7pm from Monday to Saturday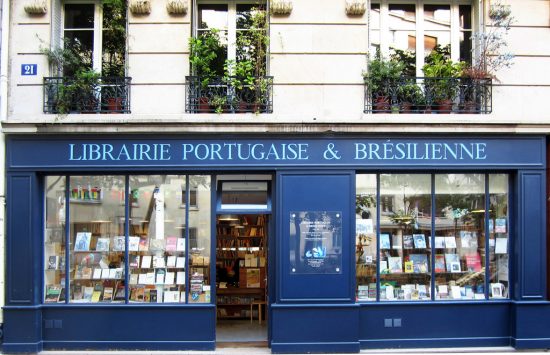 Did you enjoy reading this post? For more foreign experiences in Paris, don't hesitate to check out our post to experience an exotic trip without leaving Paris!