Fancy sampling Paris' glitzy nightlife but wondering how you'll make it home? Whether you're hoping to save money or just want what's convenient, this post will show you that there are more options for late-night transport in Paris than you think!

Have you ever been out with some friends and ended up not really knowing where you are? Do you know that feeling when the night is coming to an end and all you can think of is bed? Here are 5 options for getting back from a late night out in Paris stress-free:
Metro
The Paris metro runs from approximately 05.30-00.40 (Sunday-Thursday), but stays open until 01.40 on Fridays and Saturdays. If you're going out at the weekend, why not get the last train home (or the first in the morning)? Make sure you check the full timetable in advance on the RATP website.

You should also download the Citymapper App, which is available for iPhone and Android, and gives you real-time routing that updates every minute and compares walking/metro/bus/bike/uber/autolib.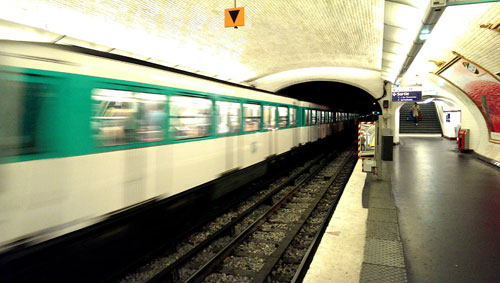 Nightbus
Once the buses stop running, Paris has a comprehensive network of night buses (Noctiliens) the operate across the city. Check the routes and schedules online or on the Citymapper app you've just downloaded!
Uber
There are fewer taxis late at night in Paris and you'll struggle to find one in the street. If you're in a group, however, it will be cheaper and certainly more convenient to hire a private taxi. Simply download the Uber app on your smartphone, create an account and you're good to go!
Vélib'
If you've been drinking heavily, then this option is strongly discouraged! However, if you're sober and know your way home, then take advantage of one of the 1230 "Vélib" bike rental terminals across Paris.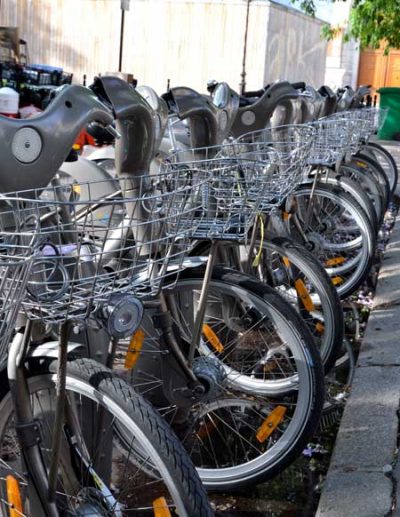 Click here for a map to find your closest station and check the availability of bikes. You can also download the Vélib app on your smartphone device.
Walk
Once again, if you have been drinking, you are advised not to walk alone late at night. However, if your cosy rental apartment isn't far away and there's more than one of you, why not save money by walking home?

If your phone's out of battery and you can't remember the way, most metro and bus stops will have a map of Paris that shows you your location.

Did you enjoy this article? If you haven't already, check out our last post on Going out in Paris on a budget!