Each year, the Japan expo is held in Paris to share 4 days of Japanese pop culture and gather fans, professionals and artists at the Parc des Expositions Paris-Nord Villepinte. The 18th year of Europe's biggest Japanese convention will celebrate 100 years of Japanese animation and its global impact. If you too would like to visit the Japan Expo from the 6th to the 9th of July 2017, then this post is for you!

About the Japan Expo 2017 in Paris
For the 18th year, the Japan expo is getting ready to pay tribute to 100 years of Japanese animation. The convention will showcase 100 anime films from the 100 past years, 80 of which have been selected by an expert committee put together by the conference's organizers and 20 were voted for online by the fans!

Internationally renown guests will travel from Japan to meet their fans and present their work with panels and signing sessions, such as Kenji Kamiyama (director of Ghost in the Shell: Stand Alone Complex), Masao Maruyama (Death Note, Sakura and Nana) and Takuya Wada (Cat's eyes, Cobra).

There is also 125,000m2 dedicated to manga, anime, cosplay, traditional Japanese art, music, fashion, video games, conferences, signing sessions, contests, sports and around 700 professionals from all over world staying in Paris to share their passion with Japanese pop culture lovers!

Date and Location
The 18th annual Japan Expo's will take place at the Parc des Expositions Paris-Nord Villepinte, from Thursday 6th to Sunday 9th of July 2017.

Hours: 9am to 6pm
Address: ZAC Paris Nord 2, 93420 Villepinte.
Official Website: http://www.japan-expo-paris.com/en/

Ticketting and prices
You can buy your tickets on the Japan Expo's official website, Fnac or Ticketmaster counters in Auchan, Cora and Cultura.

Entry is free for children under 8 years old.

Thursday 6th of July: 17€
Friday 7th July: 12€
Saturday 8th July: 22€
Sunday 9th July: 17€
4-day pass: 56 €
Zen ticket: 100 €

Lodgis Tip:
We recommend that you by your tickets early to avoid waiting for the Japan Expo counters to open at 10am and having to pay 3€ extra.
Getting there
There are several ways of getting to the Japan Expo:
– RER B towards Aéroport Charles de Gaulle 2, at the Parc des Expositions station
– Bus 350 to Parc des Expositions RER stop and bus 640 to Gare de Parc des Expositions stop
– By car, taking the road A1 or A3 then the A104 exit 2 to «Parc des Expositions- Accès Visiteurs».

Enjoy the Japan Expo 2017… and Paris!
The aim of the Japan Expo in Paris is to combine a love of Japanese culture with the romance of Paris, so why not doing the same and spend unforgettable moments in Paris?


Whether you are looking for a studio, an apartment with several bedrooms, a duplex, a triplex or a loft, we have a large range of furnished rentals according to your tastes and criteria!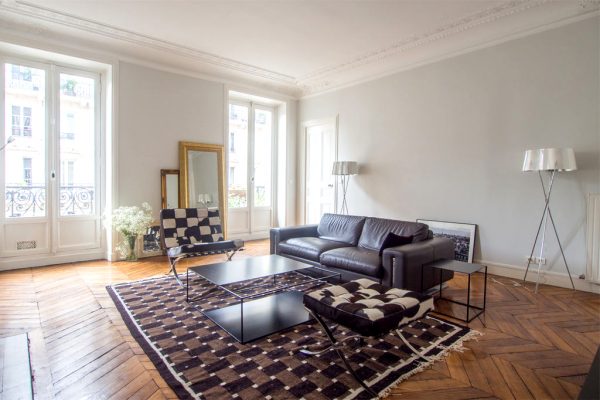 Lodgis hopes you have an amazing time at the Japan Expo 2017! Find out more about Japanese culture with our post "A taste of Japan in Paris".