What could be better than living with your other half in the city of love and romance?

If you've already moved into your Parisian apartment, you'll surely be wanting to explore the capital together… but where to start? Don't worry, we've put this article together to help guide you through the 4th arrondissement. One of the most romantic areas of Paris, here are our ideas on what to do as an expat couple in the 4th arrondissement of Paris.


Notre Dame
Visiting the Notre Dame cathedral is a must when it comes to any Paris first timers. However, this spot of Paris is not only famous because it is full of history and culture but mainly because it is a real expression of love for art. This Parisian monument has inspired great writers like Victor Hugo to write one of France's most famous stories and continues to inspire people from all around the world through its magical and mysterious atmosphere.

On top of its outstanding French Gothic appearance, couples love Notre Dame for the stunning views of Paris it offers. The cathedral is located in the 4th arrondissement on the Île de la Cité, surrounded by the River Seine, and couples cannot resist this colorful and enchanting backdrop. The flower market is located right next to the cathedral on Allée Célestin Hennion, 75004 Paris and has been there since 1808. This is a wonderful, interesting place to visit, particularly because it becomes a bird market on Sundays!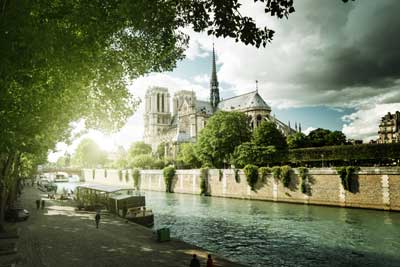 ---
Secret restaurants
Intimacy comes hand in hand with romance and Paris' secret alleys are easily the most intimate places in the capital. Paris is meant to be discovered on foot, particularly by getting lost in it. Don't hesitate to explore the tiny streets that certainly have some secrets waiting to be discovered.

Many restaurants in Paris are considered romantic because they are hidden and allow couples to experience a delicious meal in a typically Parisian alley. The Marais neighborhood located in the 4th arrondissement of Paris is famous for its intimate spots and good restaurants.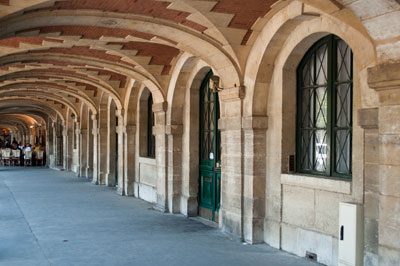 You could give it a try at Au Vieux Paris d'Arcole, located at 24 Rue Chanoinesse, 75004 Paris, if you want to eat traditional French food in a beautiful Parisian restaurant.

---
Living in the city of love
Are you looking for the perfect apartment for an expat couple in Paris? Lodgis has over 5,000 furnished apartments in the most romantic areas of Paris: the Marais, Montmartre, Canal Saint-Martin, Saint Germain-des-Prés.

---
Photogenic spots
Speaking of immortalizing your memories, don't forget to take your phone or camera with you to take beautiful pictures around the 4th arrondissement of Paris.

All the bridges surrounding the Île Saint-Louis and the Île de la Cité are perfect to take beautiful pictures of the both of you, surrounded by stunning views of the Seine in some of the most famous parts of the city.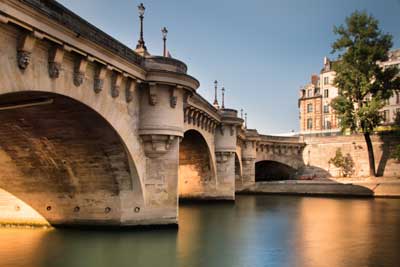 ---
So are you ready to fall in love with Paris? Wait for the next installment of our Paris for Expat Couples series!