If you're lucky enough to be spending New Years Eve in Paris, you'll definitely be able to enjoy the stunning lights along the streets, celebrate and enjoy wonderful French food! But with so much to choose from and so many options available, you might find yourself wondering where to spend New Year's Eve in Paris and what to do. To help you make a decision, Lodgis is here with the top New Year's Eve activities in Paris. Happy New Year!
Crazy Horse Paris
Get a taste of Paris' wild side with the legendary and internationally famous cabaret, Crazy Horse! This Parisian institution has been running for 70 years and this New Years Eve it's here to help you celebrate in style. Enjoy half a bottle of champagne, caviar and an unforgettable evening full of saucy dancers and a gobstacking light show. This promises to an exceptional New Years that might get you a bit hot under the collar!
Where? 12 Avenue George V, 75008 Paris
When? Three shows, at 19:45, 22:15 and 01:00
How much? From 170€. Click here to find out more.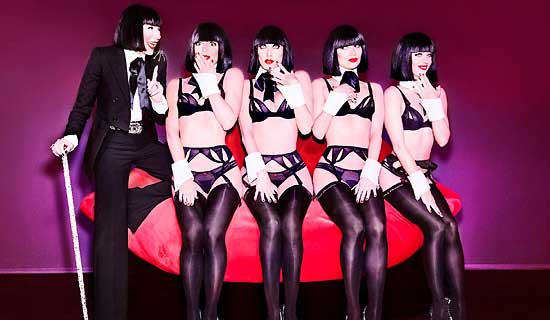 Auberge Dab
Maybe you want something a bit calmer or would rather spend this special evening with your friends and family? Enjoy a more intimate New Year's Eve at a typically Parisian bistrot. Auberge Dab offers a relaxed atmosphere so you can unwind with your loved ones and enjoy such delights as sea bass tartare, oysters, veal, crab and molten chocolate cake for a surprisingly affordable price!
Where? 161, avenue de Malakoff, 75116 Paris
How much? 50€ (without wine). Click here to find out more.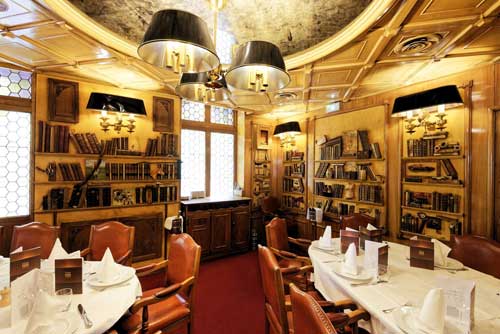 A bord du Capitaine Fracasse
What better time to see the city of Paris than on New Year's Eve, when everyone is out celebrating and the streets are twinkling ? Enjoy a three-courses dinner of champagne, foie gras, veal and a surprise dessert, as well as the most beautiful sights that Paris has to offer. This is the perfect way to spend the 31st December 2018 if you're looking for a refined and sophisticated experience.
Where? Leaving from Ile aux Cygnes, 75015
When? Two trips, at 18:30 (1hour45 cruise) and at 21:15 (3hours cruise)
How much? From 109€. Click here to find out more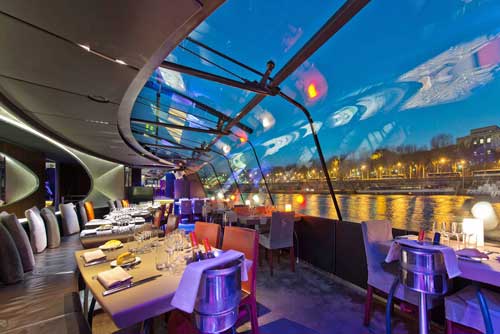 Lodgis Tip:
Would you prefer a slightly more intimate dinner cruise on the Seine? With Green River (http://www.greenriver-paris.fr/) you can privately rent a boat for 2 to 12 people for a tailor-made New Year's Eve!
Hit to the slopes
Head to Nuba for a completely unique experience dancing the night away: one of Paris' best clubs transformed into a ski slope! On the roof of the Cité de la mode et du design and directly above Wanderlust, Nuba not only has a superb panoramic view of the entire city but a relaxed and festive feel. For this one special evening the (heated) rooftop will transport you to the Alps by becoming the only ski station in the heart of Paris! Enjoy the two heated, partly covered dancefloors and the two giant bars, as well as the imitation snow and après ski atmosphere.
Where? 36 Quai d'Austerlitz, 75013 Paris
When?  22:00 to 06:00
How much?  49€ (with a token for three drinks) or 59€ (with a token for 10 drinks). Click here to find out more.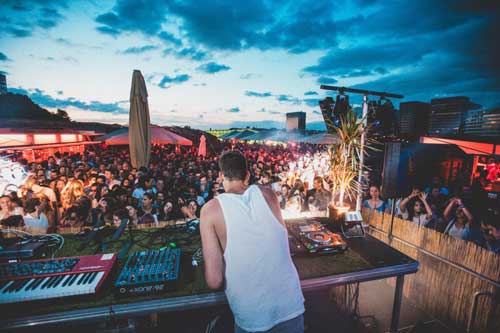 Double Fond
Or maybe you've got young children and you're looking for something more family-friendly so you can enjoy the holiday with them ? Double Fond is hosting a family-oriented evening perfect for children who get a bit bored staying at the table by keeping them entertained with a magic show and casino games! You'll even be able to join in too! You'll also be able to dig into the large buffet dinner, with salmon, bruschetta, foie gras, coconut milk crêpes and plenty more, as well as a half bottle of champagne. Spend some quality time with your kids and give them an evening they'll always treasure.
Where? 1 Place Marché de Sainte-Catherine, 75004
When? From 20:00
How much? 285€, 230€ for children (8-12 years old). Click here to find out more.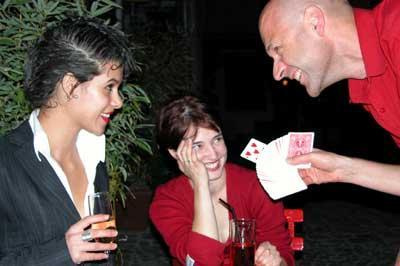 Are you looking for an apartment in Paris?
Lodgis offers a fabulous selection of furnished apartments for rent. We offer over 7,500 properties, from studio to family apartments with period features, spacious dining and living areas, terraces, elevator access…and just about anything!