Here it is! The Barbès brasserie!
We've been talking about it for a while, and now it's finally here: the brasserie that wants to boost the image of the Barbès neighborhood.

The Barbès brasserie: no ordinary brasserie!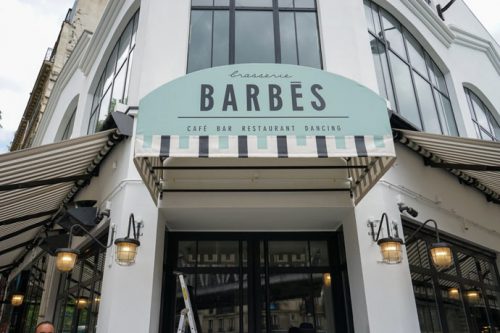 Café, bar, restaurant, dancing, rooftop… All that in 600 square meters with a huge capacity of 250 seats… Well, let's just say this new and trendy Barbès brasserie promises to be very interesting! It's a must try.

Try this new Parisian brasserie
Want to go there? Well, head to 126 Boulevard de la Chapelle, 75018 Paris (nearest Metro is Barbès – Rochechouart, Lines 2 and 4).

Opening hours: 7 days a week, from 8AM to 2AM: non-stop

For more information, click here.