It's that time of year again. The Christmas lights are twinkling along the Champs-Élysées, around the Place Vendôme and through the charming streets of Montmartre. More than at any other time of year, Paris truly is "The City of Light" at Christmas. But that's not all. The famous Christmas markets, which are now part and parcel of the Parisian festive season, are back! Read on to find out about the best markets to visit this winter for a truly unforgettable experience.


---
Alsacian Christmas market at the Gare de l'Est
The Christmas market has a regional theme, embracing everything that Northeastern France has to offer! With a distinctly Germanic flavor, enjoy pretzels, traditional French pain d'épice, wine and delicious foie gras.

Address: Gare de l'Est, Place du 11 novembre 1918, 75010
Metro: Gare de l'Est
Opening Times: December 2017, Monday to Saturday (9.00-20.00), Sunday (10.00-19.00).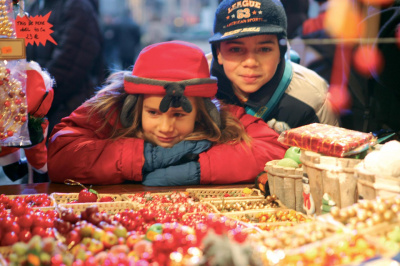 ---
The Christmas market at Notre-Dame
This is essentially an arts and crafts fair, where traders gather every December to sell their goods. Jewelry, ceramics, textiles, calligraphy, with over 50 craftsmen you can definitely find almost anything you're looking for. If you're coming with kids, they can enjoy story time and a drawing class, but make sure you don't let them miss out visiting Santa Claus and getting a picture with him!

Address: Place René Viviani, 2 rue du Fouarre, 75005
Metro: Saint-Michel (4)
Opening times: December 15th-24th 2017, Monday-Thursday (10.00-20.00), Friday-Sunday (10.00-21.00)

---
The Christmas market at the Mail Branly
With the glorious Eiffel Tower as its dazzling backdrop, this Christmas market is an ideal choice for families. It boasts a wide selection of market stands, fresh food stalls and handmade Christmas decorations. Celebrate Christmas in one of the world's most picturesque settings and a short distance from one of the world's most iconic landmarks.

Address: Quai Branly, from the Pont de l'Alma to the Pont de Bir Hakeim, 75007
Metro: Alma Marceau (9)
Opening times: December 2017 to January 2017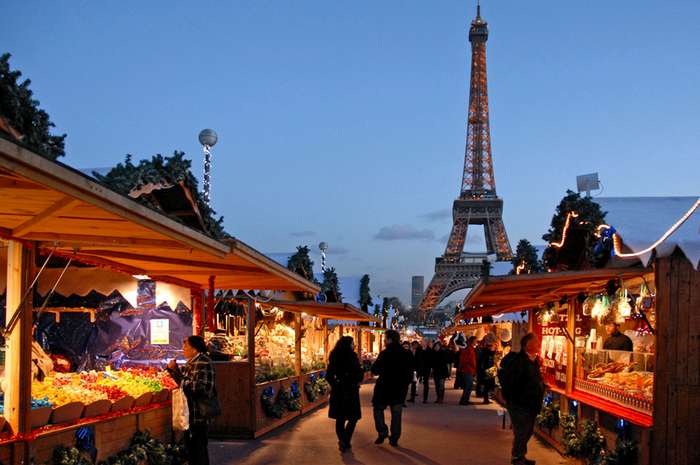 ---
The Christmas market at La Défense
The normally corporate atmosphere of Paris' business hub is transformed in the run up to Christmas, when a huge market is assembled at the foot of the brightly lit Grande Arche. Seasonal decorations and traditional Christmas carols help to bring this business district alive in the month of December. Discover the lively market stalls, pick up presents for friends and family, tuck into a hot mince pie washed down with a delicious glass of mulled wine, let the children enjoy a magical story in Santa's lap… This is one of Paris' best Christmas markets!

Address: Parvis de la Défense, 92400
Metro: Esplanade de la Défense (1, RER A)
Opening times: November 23rd- December 28th 2017, Open daily (11.00-20.00)

---
Afro-Caribbean Christmas Market
Celebrate the culture and heritage of the Caribbean with Paris' first ever Afro-Caribbean Christmas market! With 35 different stands offering everything from food, to clothing, to books, this is the perfect opportunity to learn more about this fascinating part of the world and buy some unique Christmas presents. Learn how to do your make-up the Afro-Caribbean way, explore the region's rich culinary history and how to fold a headscarf authentically!

Address: 16 Rue des Minimes, 75003
Metro: Chemin Vert (8)
Opening times: December 16th-17th (11:00 to 19:00)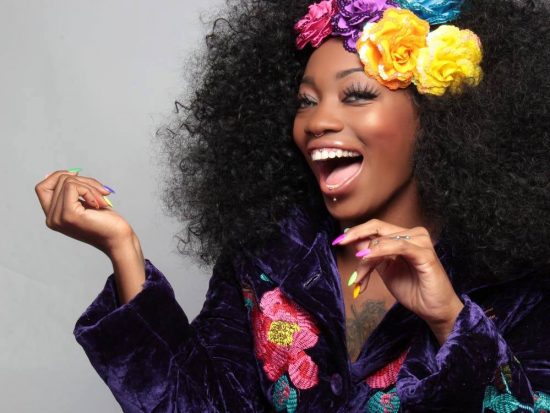 ---
Retro vintage Christmas Market
This completely unique idea for a Christmas market is dedicated to days gone by. Relive the 1900s to the 1980s with this hugely varied market celebrating everything retro and vintage! With a retro barber to give you the PERFECT 50s haircut, seamstresses for made-to-measure pin-up dresses and a plenty of vintage clothes and vinyl, this market is perfect for you if you're a pin-up princess, curious about retro culture or just looking for some good records!

Address: 19-21 rue Boyer, 75020
Metro: Gambetta (3, 3bis)
Opening times: December 16th-17th, (10:00 to 20:00)

---
Marché de Noël Suédois
Does Christmas to you mean herring, salmon or cranberry jam ? Or perhaps you'd prefer beautiful handmade glassware, candles or wooden Christmas tree decorations ? Then the Swedish Christmas market is for you ! Celebrate Swedish culture, traditions and artisans by heading to the Swedish Church in Paris for a Christmas market with a Nordic twist.

Address: 9, rue Médéric, 75017
Metro: Monceau (2)
Opening times: December 1 (11:00-20:00), December 2 (11:00-19:00), December 3 (12:00-17:00)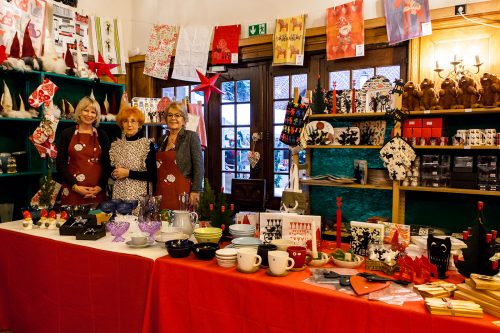 ---
Vegan Christmas Market
The completely unique urban farm/community center/environmentally conscious café La Recyclerie in northern Paris will be hosting this year's Vegan Christmas market after its huge success last December. Here you'll small French businesses selling their vegan products, with PLENTY of vegan food (including Bûches de Noël, chocolates and cheese), cruelty-free cosmetics and plenty more. Completely guilt-free shopping!

Address: 83 Boulevard Ornano, 75018 Paris
Metro: Porte de Clignancourt (4)
Opening times: 16 December and 17 December (12:00-20:00)

---
IMPORTANT TO NOTE
Unfortunately this year the Christmas market on the Champs-Elysées will not be taking place, and neither will the Christmas markets at Montparnasse or Saint-Lazare.

Already visited these markets or just fancy exploring somewhere else? Popular alternatives include the Saint-Germain-dès-Prés Christmas village, the arts and crafts peddled at Saint Sulpice and the village de Noël de Montmartre. To find out more about other markets, dates and times, visit http://parisinfo.com/christmas-markets-in-paris.


Lodgis Tip:
Don't forget to
"faire du lèche vitrine"
(literally: window licking) at some of Paris' most iconic department stores. We recommend a trip to
Galeries Lafayette
and
Le Bon Marché
, where the magnificent displays are enough to seduce any customer…
---

If you want to know more about What to do in Paris in Christmas read our article for a few ideas!