Have you moved or are about to move to Paris and are wondering what this city has to offer beyond its touristic attractions? Then you're in the right place! Lodgis is here to show you all the magical experiences you can have in Paris as an expat.

Parisian markets

Paris has some original markets that don't just let you buy fresh products for cheaper but that also have their own charm. They are definitely worth the trip!

Le Marché d'Aligre is well known for its wonderful fresh fruit and vegetables and also its bustling atmosphere. Located at 3 Place d'Aligre in Paris' 12th arrondissement, this is the perfect spot to not only buy fresh products but also to sit on a terrace and have a drink after your shopping! It is held every day from 7am to 2pm except on Mondays.

Le Marché des Enfants Rouges is the oldest market of Paris. In other words, if you are looking for authenticity and quality you couldn't ask for anything more from this amazing market! This magical place was created in 1615 and has since become Paris' most famous market. It is located at 39 rue de Bretagne, 75003 Paris.

The Flea Market at Saint-Ouen is something you've most likely already heard about or have probably seen in a film, such as Midnight in Paris. This treasure trove of antique furniture and vintage clothing covers 9 hectares and has 15 markets and 2000 sellers. Don't hesitate to visit it at 124 rue des rosiers, 93400 Saint Ouen, where it's been held since 1870.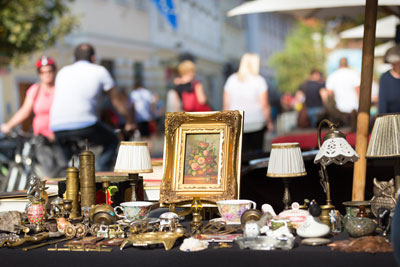 Secret Gardens

Paris is not a city meant to be visited, it's a city meant to be discovered! This is definitely the best way to keep falling in love with it, by spicing up your relationship. Unveiling its many mysteries and secrets will not only let you make you unforgettable memories but you will also become a real Parisian, as they prefer lounging in hidden spots rather than wandering through glamorous areas.

The Panthéon Bouddhique is located in the Musée Guimet and is one of the capital's best-kept secrets. This museum of Chinese and Japanese art is not only one of Paris' most enchanting places but also one of it's most relaxing. Feeling like discovering it? Then head to 19 avenue d'Iéna everyday from 9.45am to 5.45pm except on Tuesdays.

The île aux Cygnes is an original and unique kind of garden. Located on a bridge in the middle of the River Seine and between the Statue of Liberty (the Parisian one!) and the Eiffel Tower, you will most likely feel like you are in another world… and one where you want to stay! This enchanting area is perfect if you feel like working out or just take a stroll with your loved ones.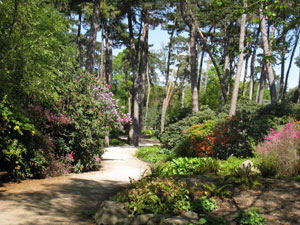 Exotic Food

It may sound surprising but the exotic restaurants we find in Paris aren't the same as anywhere else. How many people have been to a Maurician or a Kabylian restaurant? Paris is a cosmopolitan area where different worlds, cultures and communities meet. Don't hesitate to go and discover different original flavors.

If you feel like eating a delicious dish from Mauritius, we cannot recommend enough that you go to L'Île aux Cerfs located in 8 Passage du Prado, 75010 Paris. Make sure you order the Mine frire or a Bol Renversé!

Feeling like a Kabyle restaurant? Then head to the Divin Berbère at 57 rue Falguière, 75015 Paris! Here you'll get a chance to eat Algerian specialties such as Chorba or different types of couscous!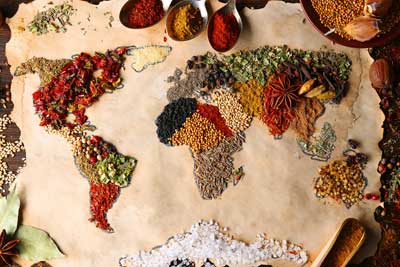 Shopping in hidden boutiques

Have you always admired Parisian women for their style? You'll be surprised to know that in Paris you don't need to go to Saint Laurent or spend 100€ on a dress to have that French touch the world loves so much. Instead head to Rue Etienne Marcel and enter in random boutiques while wandering in small streets to find cheap and original pieces. Not only you will be assured to have unique outfits that nobody else has but you will also rock that effortlessly chic style people love so much!

Speaking of which, Etienne Marcel is in the Châtelet area. This is a neighborhood that is ideally located between many famous spots of Paris and is very popular for its vibrant energy and its many shops. This is why Lodgis has a wide variety of furnished rentals located in Paris' 1st arrondissement!

For more ideas of things to do in Paris that aren't too touristy and are perfect for expats, check out our blog!