Every year the "ShneiderElectric" Paris Marathon  is a major draw! It is one of the most famous marathons in the world with more than 50,000 runners from across the world and 140 different nationalities.

42.194km in the most beautiful city in the world.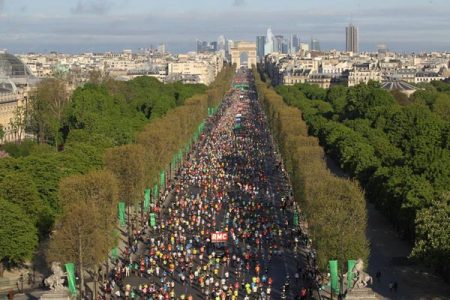 Running in hot and sunny weather, as the wind blows, on the Avenue des Champs Elysées, in the Bois de Vincennes and the Bois de Boulogne (Vincennes and Boulogne woods) – what's not to like?

Like the Tour de France, you can follow runners in real time (live) and admire the beautiful landscapes of the capital (with aerial views of the Place de la Bastille, Rue de Rivoli and even of Notre Dame cathedral) on the TV channel France 3.

The Paris marathon is both sporting challenge and an opportunity to discover Paris!
An international competition in Paris
The Paris marathon is not reserved for just Parisians –  only half of the participants live in Paris and a third are foreigners, which is testament to the supreme dominance of the Ethiopian and Kenyan runners.

They have been 'unquestionable winners' over the past 10 years.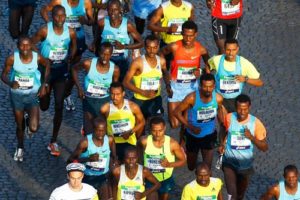 As every year, the Paris marathon will is preceded by the international running fair, which will take place in the "Parc des Expositions de la porte de Versailles" in Paris from April 9th to 11th, 2015.

To register for the 2016 race, visit the website. The registration period runs from April 15th (8 am) to May 13th, 2015 (6 pm).

For further information click here.

---