Do you want to discover Paris without spending a fortune? Here are some tips from Lodgis for cheaper ways to discover the City of light.

What to eat in Paris
Make the most of the fully equipped kitchen available in a Paris rental apartment, and cook for yourself! This is a great way to cut your food budget whilst still eating well! Enjoy the delicious, fresh produce that you can buy at your closest market, where you'll be able to fill your basket for a picnic by the Seine or a romantic dinner in the comfort of your apartment.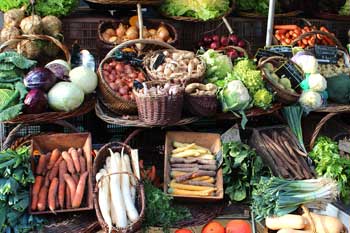 Stay connected in Paris
Benefit from internet access, thanks to wifi hotspots across the city: in numerous parks and gardens and every library in the city you can enjoy free Wifi access.

Moreover, some apps for living in Paris provide you with the closest wi-fi hotspots!

If you want to use your phone abroad without spending a fortune, consider buying a French sim card.

Visit Paris inexpensively
Some museums in Paris offer free entry on the first Sunday of each month, others are free all year round.

Most museums in the city, such as the Louvre, the Conciergerie or even Sainte Chapelle, are free for young people under the age of 26.
You can find more information here.

Another great idea is using sites like Greeters and Paris le nez en l'air, which offer free walking tours of the capital by Parisian volunteers who want to share their love of Paris with the world!

Go and discover Paris' contemporary architecture for the price of a metro ticket. Archi-Bus offers 12 downloadable tours across 9 bus routes (30, 53, 60, 63, 64, 87, 88, 95 and 96), the mini-bus, the T3 tram and line 6 of the metro.

Also there's no need to buy a bottle of water: there are plenty of public fountains available! You can find them all across the capital, thanks to this City Map.

Tap water is the most highly regulated product in France and must meet the same requirements as bottled water and even mineral water.

More of a coffee drinker? It's possible to get a coffee for less than 1 euro in Paris! See this Interactive Map.

Did you enjoy reading this post? Then come check out our survival guide for staying in Paris as a foreigner!