Paris… the City of Lights that enchants the world with its beauty and elegance. Many people dream of living in this beautiful city, home to the Seine, the Eiffel Tower and beautiful Haussmann-style architecture. What if we told you that we have exactly what you're looking for? If you want to live in a beautiful Parisian apartment with a stunning view of the city, this article is for you!

Paris moodtape par Lodgis


Living in front of the romantic river Seine
The beautiful Parisian river is dear to the hearts of many Parisians, who explore it with the bateaux mouches, soon with the Sea Bubble and very often by simply strolling down the Quais de Seine on sunny afternoons or summer evenings.
This 776km river is
full of emotions, memories and romance
. This is why living in a stunning furnished apartment with a view of the Seine is a dream for locals and travelers from across the world.
Click
HERE
to see all of the details about this
Lodgis
apartment and others like it!
A view of the most beautiful spots of Paris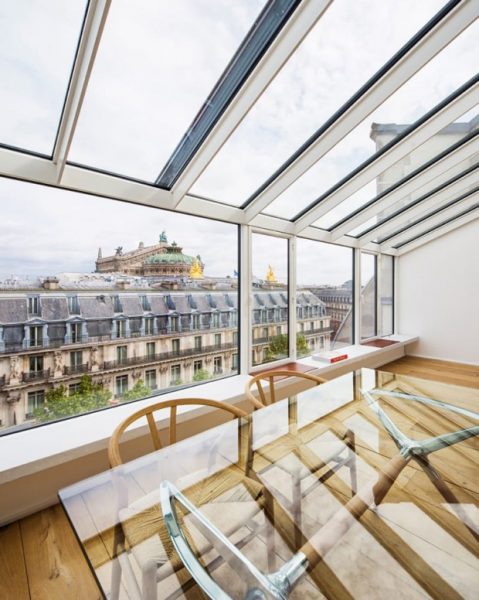 Paris is considered to be one of the most beautiful cities of the world, thanks to its monuments, gardens and renowned architecture.

Some Parisians will tell you they fell in love with the city's charm while admiring the rooftops and beautiful streets, whilst others will tell you that they were enchanted by capital's historical icons, such as the Eiffel Tower or Montmartre.

Click HERE to see all of the details about this Lodgis apartment and others like it!

Whether you are interested in an apartment with a view of the Eiffel Tower or the enchanting Parisian skyline, we can help you to find your dream apartment.

Enjoy the beauty of Paris on a terrace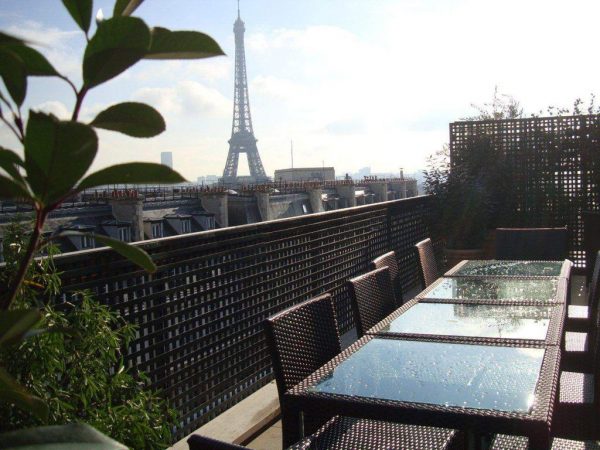 What better way to enjoy your life in Paris than with a beautiful view from your terrace?

Click HERE to see all of the details about this Lodgis apartment and others like it!

Whatever your favorite aspects of the city, whether you enjoy drinking coffee on the terrace looking over the city or beginning your day surrounded by a typically Parisian atmosphere or an clear view of the city's lights twinkling in the evening, you're guaranteed to find what you are looking for with our range of furnished rentals with a terrace.

Lodgis can help you find the perfect apartment with a stunning view. Whether you are looking for a studio, a three-bedroom apartment, a duplex, a triplex or a loft, Lodgis has got you covered.

For more ways to discover the city, be sure to read our post on 5 must-see places in Paris!