Every day graffiti and street art fight against oppression, inhabiting our walls and making our world more poetic.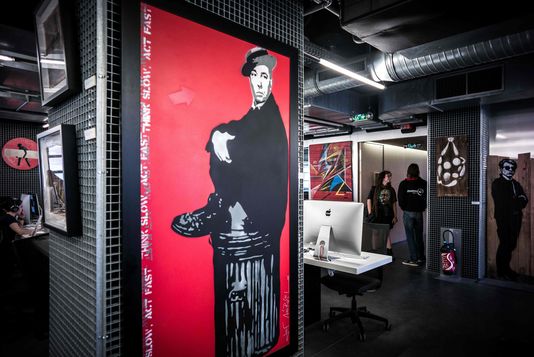 ---
The Art42 Museum
"Street Art has taken over the biggest museum in the world: the streets", according to Nicolas Laugero Lasserre, the founder of Artistik Rezo. The concept of promoting street art and the desire to protect it as a movement inspired Nicolas to create "Projet 42". He decided to share his collection with the public and offer the first permanent street art exhibition in France.

It was on Nuit Blance, 1st October, that the museum opened at 96 Boulevard Bessières, in Paris' 17th arrondissement, on the premises of 42, the IT school started by Xavier Niel of Free.
---
150 works are displayed within the unusual and impressive space of 4000m2. Street art once again breaks the rules, as the site bridges the street and the museum. You can admire the works of 50 different artists, including Banksy, JR, Invaders and even CLET.

General admission is free upon reservation on Tuesdays (19.00-21.00) and Saturdays (11.00-15.00)
As the name suggests, street art is all about the streets themselves, so we recommend exploring the different trails and guided street art walks in advance in order to appreciate the works that decorate the walls of Paris.

Want to know more about art in Paris? Then read our article on The Shchukin Collection in Paris!