You just arrived in Paris and you wonder where to begin and how to adjust to this new lifestyle? Don't look further! Chloe, the founder of "My life living abroad" gives you her expat advice in this post she wrote just for you!


Moving to another city is never easy but when that city is in another country, things can get surprisingly complicated! When I first moved to Paris back in 2010, I very quickly realised that I hadn't expected for life to be so different in a country that was so geographically close to my own. It only took me an hour to get to Paris, but culturally, it already felt like I was on the other side of the world! Luckily, I had some help along the way and it wasn't long before I was wearing all black and strutting my way around the city like une vraie Parisienne. So, here are five things that helped me to adapt to the Parisian lifestyle and that might help you too!
1. Read: How to Be Parisian Wherever You Are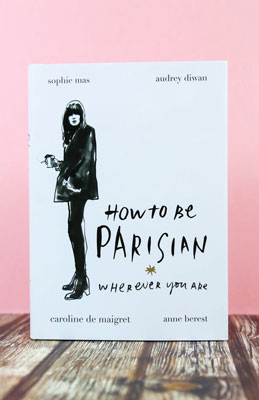 This funny, witty and one of a kind book taught me how to really be a Parisian. Written by four beautiful and accomplished French women; the book teaches you both how to understand Parisian women and how to act like them. It taught me how to adjust to the Parisian way of life and helped me to embrace the new world I was living in. It's a book every foreign woman living in Paris should read!


2. Learn: How to Get Around the City by Yourself
This might sound a little obvious but getting to know your way around is definitely one of the major hurdles when moving to a new city. I would recommend testing out the different forms of transportation and how efficient and fast (or inefficient and slow) they can be. The metro is by far the fastest way around the city but if I have time (and I'm not in a hurry at all) I prefer taking the bus because you have a chance to see the sights! The Vélibs are also a great system and are a really cheap and ecological way to move around; It's also always worth checking the walking distance to where you want to go as Paris really isn't that big!


3. Eat: Eat, drink and be merry!
The French LOVE to eat and understanding how important food is in their culture will help you to adapt to life in the city. Try great, typically French restaurants such as Café de l'Industrie or Chez Gladines to taste some traditional French dishes and experience the French joie de vivre. Once you understand French people's love of food, you'll understand better both the people themselves and the cultural importance of food in France.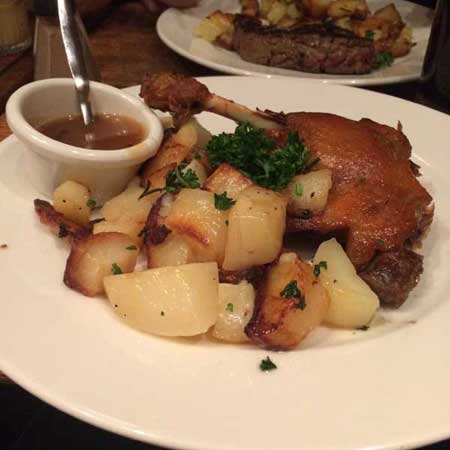 4. Take: French lessons as soon as you arrive!
The best way to adapt to life in a new country is to learn the language. Learning French will open doors that you didn't even know existed! Take lessons at a school if you have the budget and if you are a little low on cash look for a language exchange partner instead. If possible having both is the best way to learn; school for the theory and the language exchange for improving your speaking level.


5. Study: the French people and their history
French people are, much like the British, very proud of their history and preserving traditions. If you choose to live here, it's essential to learn about French history and major events such as the French Revolution. It's also a good idea to learn about current affairs and the Presidential elections! The more you understand and respect the French lifestyle, the easier it will be to adapt.


A big thank you to Chloe for this amazing post full of life and originality. We recommend that you visit her blog

"My life living abroad"

for further tips and good parisian addresses!



Most expats wonder if they need an insurance to rent a property in Paris, we answer your questions in our previous post "Do you need insurance to rent a furnished or unfurnished property in France?", don't hesitate to check it out!