Rather than buying a miniature Eiffel Tower, buy the things Parisians actually use on a daily basis and take a bit of Paris life back home in your suitcase without breaking the piggybank!

FRENCH SOAP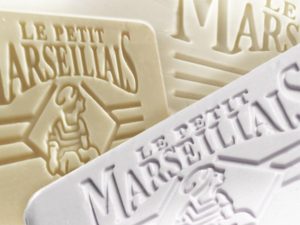 Le Savon de Marseille is a very famous brand of French soap. It is made using an old method that dates back to the Middle Ages, in which olive oil is heated for a period of 10 days before being poured into moulds and then cut.
WASHCLOTHS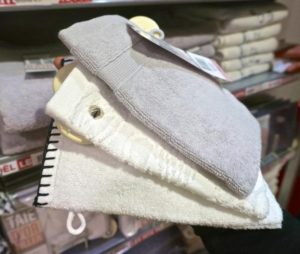 A washcloth is a sort of rectangular pocket made from terry cloth and sometimes honeycomb cloth, which you can use to wash your hands, face and body.
TEA TOWELS IN FULL FRENCH COLORS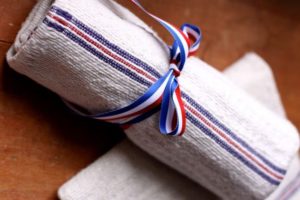 These thick tea towels are super absorbent. Different color patterns are available, but we obviously prefer the colors of the French flag…
At first sight, you might think that the French tea towels are huge, but they're actually meant to be cut in two!
FRENCH CHEESE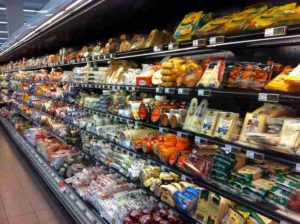 Cheese…it's one of the many things that's helped to make France a world-famous country.
Your local French supermarket is an excellent place to start if you have never tried French cheese.
If you like dairy products, you'll no doubt be in heaven….
SALTED BUTTER CARAMEL SWEETS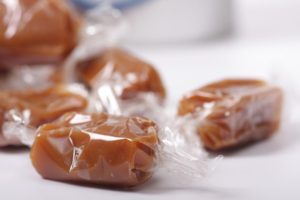 The sugar-salt contrast is truly delicious. You can also find salted butter caramel spread to can put on toast or crêpes.
OF COURSE… WINE!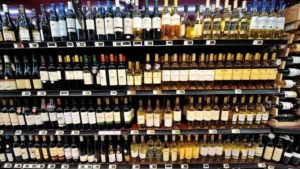 It is impossible to talk about Paris & France without mentioning wine, a souvenir that will bring joy to almost anyone!
"REAL" MUSTARD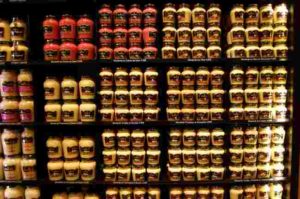 Dijon mustard is a type of mustard used in cooking that was first produced in the area surrounding the city of Dijon in eastern France.
The original recipe used Brassica nigra grains (or Black Mustard), but commercial brown mustard is now often used.
FRENCH BUTTER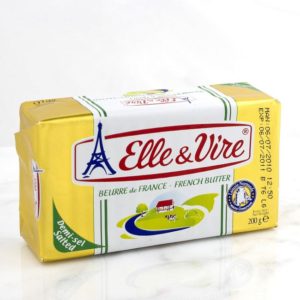 French butter is truly unique! There's a reason the French are the biggest consumers of butter in the world. Try it with some sea salt!
FLEUR DE SEL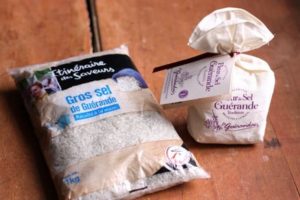 This is a "gourmet" sea salt collected from the salty swamps around Guérande and harvested using traditional methods. This exquisite salt is a rare gift of nature!
FOIE GRAS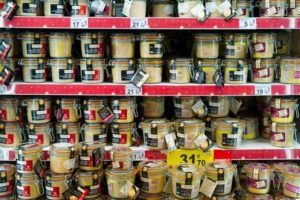 You shouldn't have much trouble finding foie gras in a Parisian supermarket, but you will be surprised to see the vast range of brands, sizes, varieties and prices!