Most of the world is in love with Paris' contrasts and unique style. Who hasn't been shocked by the beauty of its sites, by its winding alleys, by the grandiose Haussman buildings? Who hasn't been awestruck by their originality? Get ready to discover five more completely remarkable properties in Paris!
1. The number 134 of rue Mouffetard
This is an amazing location that will bring back childhood memories for those who know the story of "the witch of Rue de Mouffetard".
According to experts, this intricate facade was painted in 1930 by the Italian artist Eldi Gueri at the request of a butcher (Mr. Facchetti) who wanted to attract more customers. Success!
134, rue Mouffetard, 75005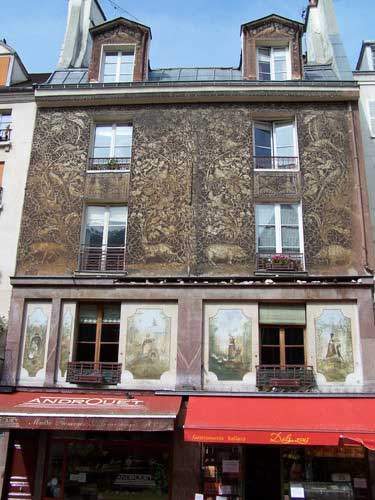 2. The Lavirotte building
The mixture of engravings, ornaments and plants that cover the exterior walls of this building was conceived in 1900 by the architect Jules Lavirotte. This property is unforgettable! Reflecting Paris' Art Nouveau legacy, it is classified as a historic monument!
29 avenue Rapp, 75007 Paris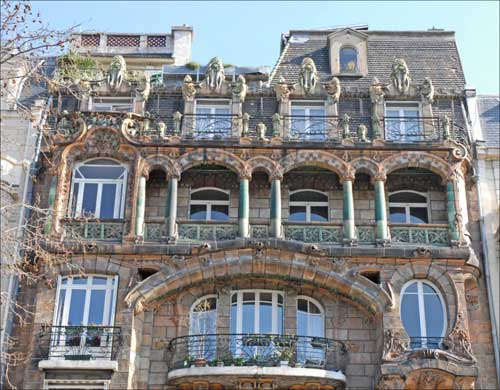 3. The Hennebique building
This is the very first Parisian building made from reinforced concrete. It was built in 1893 by François Hennebique, who managed to turn a little used material into a beautiful building with a unique style.
1 rue Danton, 75006 Parisian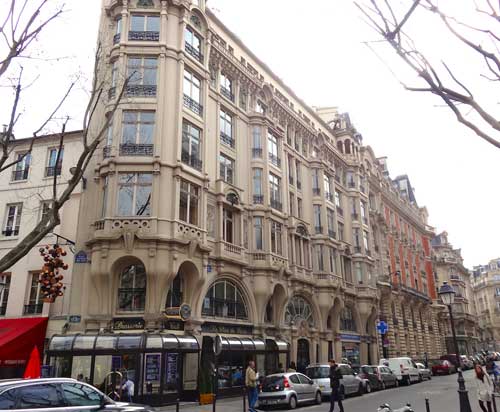 Does living in a famous arrondissement of Paris that is very popular with expatriates and families sounds appealing to you? Lodgis has a range of apartments for every taste, such as 3 bedroom apartments or duplexes with terraces in the 6th arrondissement.

4. The Pagode
Built in 1896 to prove François-Emile Morin's love for his wife, this reproduction of a Japanese sanctuary was originally used as a location for social events and closed its doors in 1927. In 1931 it became the very first cinema in the 7th arrondissement and is certainly the most unique cinema in Paris.
57 bis rue de Babylone, 75007 Paris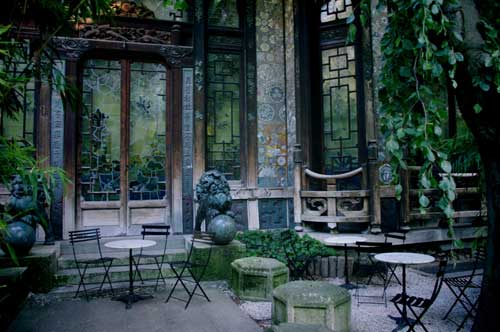 For more information on this historic corner of the city, don't hesitate to read our article about the most famous cinemas in Paris!
5. the Eden Bio of rue Vignoles
This little green paradise was developed in 2009 by Edouard François. This stunning garden allows nature to take the lead and each little seed to blossom freely. The delightful originality of this real estate project is both beautiful and fascinating.
15-27 rue des Vignoles, 75020 Paris.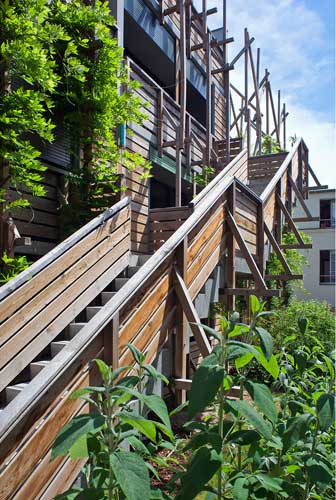 What could be more unusual than a house in Paris? Yes, they do exist! Check out our selection of houses with a garden in Paris!