As a country mainly known for producing wine, champagne and food, beer has been slightly overlooked in France. However, in recent years microbreweries have become more and more popular around the world, including in Paris. Here are some of the breweries flying the flag in the city for authentic, home-made French beer.

Paname Brewing Company
The Paname Brewing Company is located on the banks of the Bassin de la Villette in an old building that used to be a granary. The location is historically linked with artisanal craftsmanship which fits the ethos of the company. The Paname Brewing Company is a craft beer brewing company that is open 7 days a week. They offer 5 of their own beers at all times, as well as a great selection of seasonal small-batch specialities. The actual brewery for the beers is located just outside of Paris in Pantin just so that they can produce more beer. You can sign up for an introductory lesson on beer and brewing followed by a guided tour of their brewery and a tasting of the beers.

Address: 41 bis Quai de la Loire, 75019 Paris
Metro: Laumière/Ourcq (line 5) or Riquet/Crimée (line 7)

Click here to see our selection of apartments located in La Villette

Maison BAPBAP
From crushing the grains to bottling the beer, everything is done locally in the Parisian brewery. Located near Place de la République in an unusual 1800m2 metal structure built at the start of the 20th century, this building houses production facilities, a working area and a tasting area. You can book visits here for €15 in which you are shown and talked through the brewing process, then you are shown the art of beer tasting. The visits last 1h30 overall and are only available Saturdays. The shop is open everyday though except for Sundays, so you can buy craft beer here almost whenever you want, like IPA, pale ale, red ale, Belgian triple, etc.

Address: 79 Rue Saint-Maur, 75011 Paris
Metro: Rue Saint-Maur (line 3)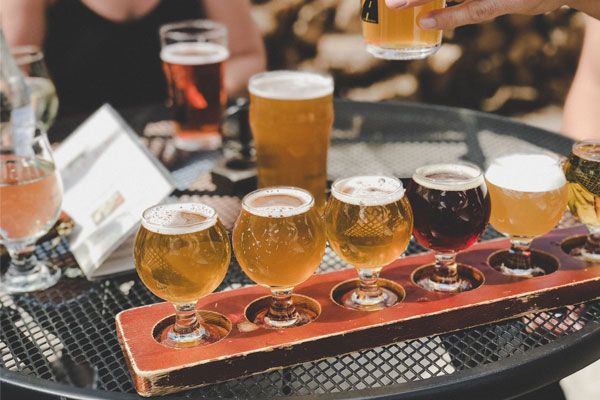 Click here to see our selection of apartments located in République

Brasserie de la Goutte d'Or
Opened in 2012, the Brasserie de la Goutte d'Or was one of the pioneers in the craft beer movement in Paris. Situated in a working class and diverse area, it tries to mix influences from its area with international brewing influences to create distinct beers. They offer 'tap rooms' every Thursday, Friday and Saturday night which allow you to try their home-brewed beers as well as others coming from brewers that have been invited to share their brews. This brewery offers a selection of 5 permanent beers alongside multiple seasonal beers. It's a great bar to grab a drink in for beer lovers.

Address: 28 Rue de la Goutte d'Or, 75018 Paris
Metro: Barbès (line 2) or Château Rouge (line 4)

Click here to see our selection of apartments located in the 18th arrondissement

Le Triangle
This restaurant and microbrewery, open everyday except Monday and Sunday, offers a good variety of sharing food to enjoy while appreciating one of the 8 craft beers they have on tap. These beers have either been selected by the team working there or have been made in-house as they make their own beer in small quantities. They have found inspiration in how they brew beer from European and North American traditions. The selection of beers changes regularly, so you're bound to find a drink that you like. They also can their own beers on site, meaning that you can get them to go. This is ideal on a nice day as the bar is situated near to Canal Saint Martin where you can enjoy the canned beer.

Address: 13 Rue Jacques Louvel Tessier, 75010 Paris
Metro: Goncourt (line 11)

Click here to see our selection of apartments located in the 10th arrondissement

Brasserie O'Neil
Brasserie O'Neil was founded in 1991 by 3 brewers and, despite its not very French name, was the first microbrewery in Paris. The beer is taken straight from the storage tank to the glass. This leaves you with a flavoursome beer that is fresh and preservative-free that has been on offer for 28 years now. O'Neil's has always wanted to offer good, fresh beer made in-house so that it conserves its flavour without preservatives or substitutes. Once a week there is an option to visit the brewery for €35 where you are given a step by step rundown of the brewing process and the choice of ingredients. It finishes by you sampling a selection of the craft beers on tap at the bar.

Address: 20 Rue des Canettes, 75006 Paris
Metro: Saint-Germain-des-Prés (line 4)

Click here to see our selection of apartments located in the 6th arrondissement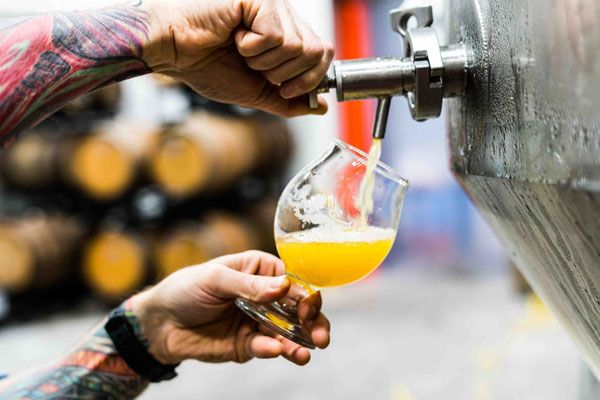 So there you have it, some of the best breweries emerging in a relatively new scene in Paris. They offer all types of beer, from blondes to bitters, and all the beers are either made in-house or in an off-site brewery so are all home-made. Head down to one of them to try some of the best beers you can find in the French capital.


Are you looking for an apartment in Paris?
Lodgis offers a fabulous selection of furnished apartments for rent. We offer over 7,500 properties, from studio to family apartments with period features, spacious dining and living areas, terraces, elevator access…and just about anything!