Paris is a city that's best discovered by walking. If there is one thing Parisians absolutely love, it's to get lost in the small winding streets of the City of Light and to discover what it has to offer. If you too are curious to know which pedestrian streets Parisians prefer, this is the post for you!


1. Cour St-Emilion: shopping and theater

This street located in the 12th arrondissement of Paris in the Bercy area took its name from Saint-Emilion wine. If you would like to spend a peaceful afternoon walking around while window shopping after a coffee or before going to the cinema, this pedestrian street is all you need! Finally, for those who would like to extend their stroll and relax for a bit, keep walking until you reach the Bercy park and bask in the sun.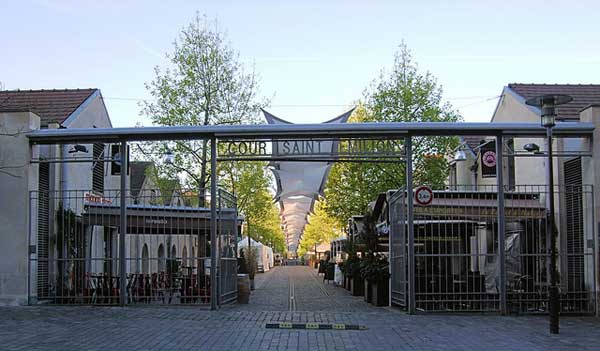 And speaking of which, what would you think of living in the historical neighborhood of Bercy, which has kept its heritage while modernizing? This range of furnished rental is waiting for you!

2. Rue des Rosiers for the extravagants

Trendy shops, artists' galleries, bars and cafes, this pedestrian street in the Marais in the 4th arrondissement never sleeps! If you don't know what to do on Sunday, this is certainly the place to be, both day and night! Don't hesitate to stop at l'As du Fallafel, an authentic falafel restaurant that is very famous amongst Parisians! If you're in the mood to extend your stroll, keep walking to the Rue des Ecouffes to enjoy some crepes from Princess Crepe: delicious and original!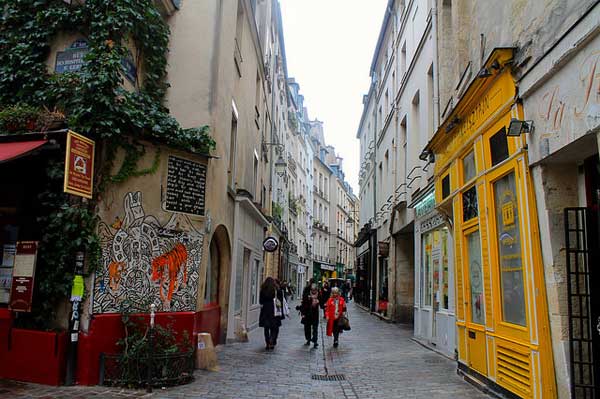 3. Rue Montorgueil for history buffs

Monet fans will remember the famous painting of La rue Montorgueil à Paris. What Parisians find there is an amazing mix of historic buildings, cafés, grocery stores, fishmongers, bakeries and restaurants of all kind. Many people say that this pedestrian street is a must-see in Paris at any time of the day, but first thing in the morning, when Parisians are walking to work, is one of the best times to see this street. This is when the shopkeepers open their shop, start preparing their windows and the smell of coffee and warm pastries floods the street in an incredible friendly atmosphere with the buzz of everyone getting ready for the day.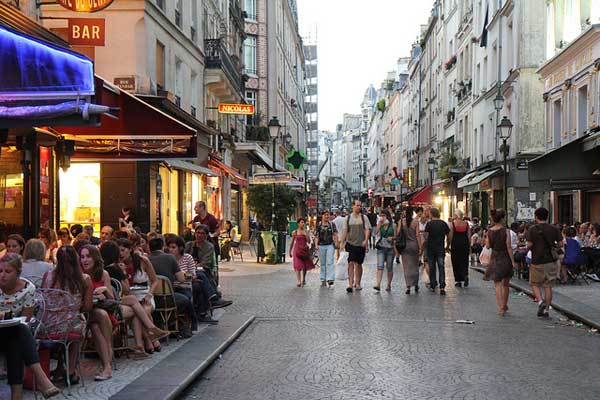 4. Rue de la Huchette for artists

Here is a pedestrian street that will enchant those who love the poetic side of Paris! Located in the St Michel neighborhood, in the 6th arrondissement of Paris, the rue de la Huchette attracts a lot of iazz lovers thanks to the Caveau de la Huchette at number 5, one of the oldest jazz clubs in the Capital. As for theater lovers, go down the street to number 23 to find the Théâtre de la Huchette, winner of the Molière d'honneur prize in 2000. For those who want to get lost in the streets of St Michel, don't hesitate for a second! There you will find restaurants, ice cream shops, cafes, traditional boutiques and a lot of bilingual bookstores!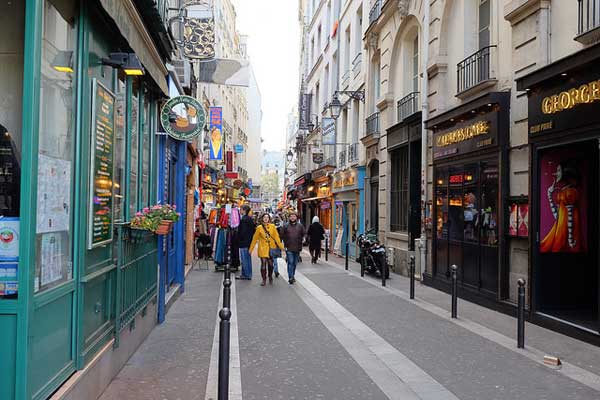 For those who would like to live surrounded by poetry and typical Parisian streets all year long, come discover our range of furnished rentals in the 6th arrondissement of Paris!

5. The Berges de Seine for those who aren't easily impressed

Whether it's on the right bank or the left bank of the River Seine, the Berges de Seine are certainly the biggest pedestrian streets in Paris because they are 7kms long! They cross the 1st arrondissement and extend until the 4th arrondissement of Paris. They're the perfect place to go for sporty types who want to go for a jog by the river while enjoying the gym facilities installed there, but it's also the place to go for Parisians who want to chill and escape to enjoy the "zen" spots.

So don't wait any longer and go explore the treasures of Paris' pedestrian streets!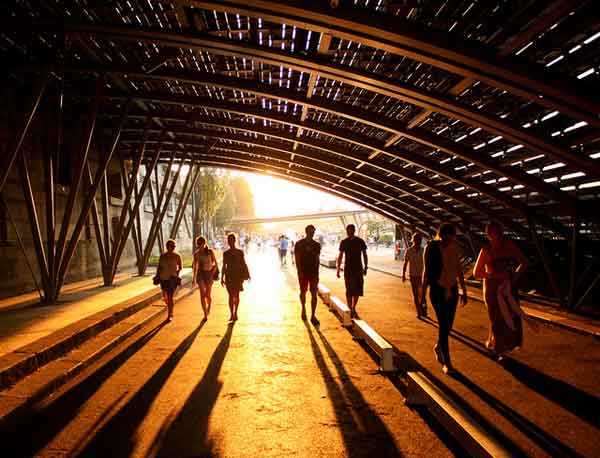 Speak of relaxation and outdoors activities, what would you think of taking a some fresh air in the biggest gardens in the capital? Then read about Paris' biggest parks and gardens!