Paris is a great place to study! This is why the city kept its first place position in the QS World University rankings for 4 years in a row. Even if Paris is now 2nd in the ranking, foreign students and researchers still love it and flock to the city to enjoy it during their studies. This is why we've put together a list of the Top 5 apartments located near the most prestigious schools in Paris!


1. Institut National d'Histoire de l'Art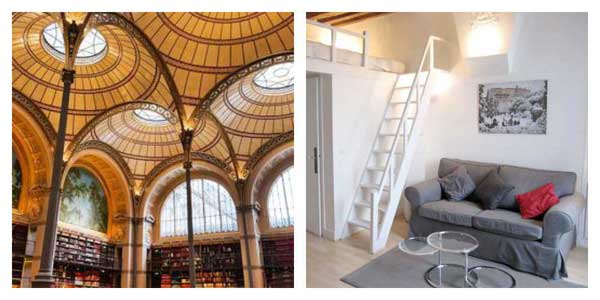 This public school is specialized in scientific research in art history. It's located in Paris' 2nd arrondissement, the old Stock Exchange neighborhood famous for its pleasant atmosphere and its magnificent monuments.

Living in a beautiful apartment located in Paris' 2nd arrondissement means living in a great place located in the very heart of the city.

2. Institut de Physique du Globe de Paris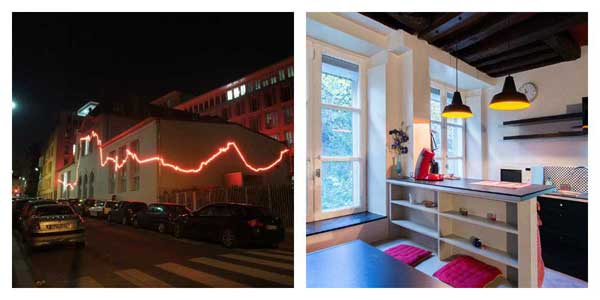 This school, created in 1921, has around 510 international researchers, engineers, administrators and postgraduates specialized in fields related to earth and planetary sciences.

It's located in Paris' 5th arrondissement, near the Pantheon and the famous Latin Quarter.

Our large range of furnished rentals located in Paris' 5th arrondissement particularly reflect its refined spirit and charming period features.

3. Institut d'Études Politiques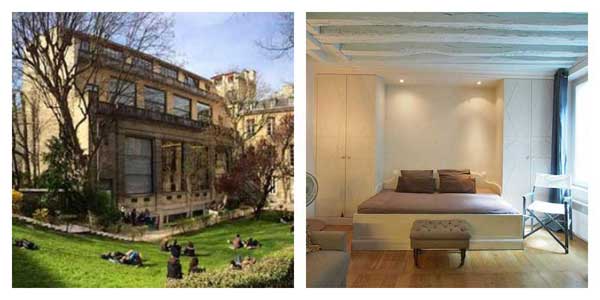 This is a very selective university that has around 7 campuses across France, including one in Paris' 7th arrondissement. Here students and researchers take part in internationally renowned research.

We offer enchanting studios in Paris' 7th arrondissement. What could be better than studying close to your school surrounded by a postcard scenery, but without having to break the bank?

4. École des Hautes Études en Sciences Sociales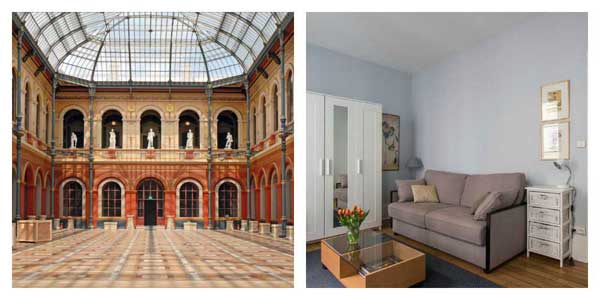 This school is specialized in human and social sciences, such as economics, psychology and anthropology. It has researchers and students from all around the world and an international outreach program.

This prestigious school is located in Paris' 13th arrondissement, well-known for its peaceful and artistic atmosphere. If you would like to combine these two elements with your research and studies throughout the year, we recommend that you check out our range of furnished studios located in the 13th arrondissement of Paris.

5. École Pratique des Hautes Études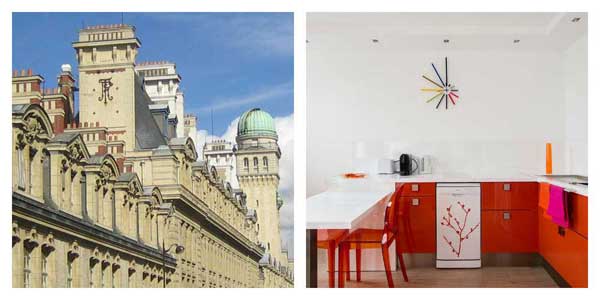 Created in 1868, this prestigious Parisian school stands out because of the originality of its teaching. It trains student to participate in research in the fields of archeology, religion, science and linguistics, amongst many more, and is considered one of the most famous Parisian schools.

This school is located in Paris' 14th arrondissement, which is famous for its original attractions and numerous theaters.
If you would like to live in an apartment in a quiet area where beautiful Parisian apartments are surrounded by green spaces, then don't hesitate to come discover our range of furnished rentals in the 14th arrondissement of Paris!


For more tips before you move to Paris for your studies, we recommend that you read our post on things you need to know before studying abroad in Paris!