Bordeaux is a great city to visit in South-West France. With the introduction of a new train line that runs from Bordeaux to Paris in 2 hours, the city is becoming more and more popular. The city itself has a lot to offer in terms of history and culture with museums, galleries and monuments with it being part of the UNESCO World Heritage list, as well as more relaxing activities like parks, restaurants and bars which offer some of Bordeaux's famous wine. Here is our selection of things to do during your time in this great city.

Place de la Bourse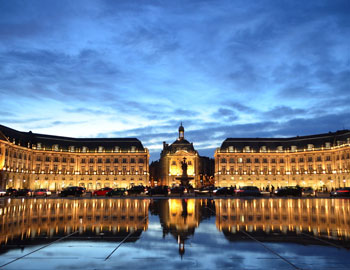 The Place de la Bourse is perhaps the city's most well-known feature and is the symbol of Bordeaux. Built in the 18th century, it played a key role in the city's development, trade and reputation. The square represents Bordeaux's break from medieval Bordeaux when the city was surrounded by walls. Across from the Place de la Bourse is the Miroir d'Eau, the world's largest reflecting water pool. Opened in 2006 as just a public art installation, it's now the most photographed place in Bordeaux.

Address: Place de la Bourse, 33000 Bordeaux

La Cité du Vin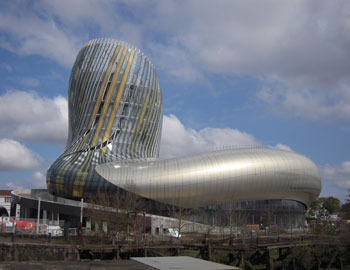 As one of the major players in wine production in France, and the world for that matter, it seems logical for Bordeaux to have a wine museum. La Cité du Vin is a futuristic looking building that was built to look like a wine decanter. The exhibition teaches you about wines around the world, how they are made and also gives you a sensory experience. It finishes with a wine tasting on the top floor of some of the city's famous wines, whilst you are met by a panoramic view over Bordeaux and the river Garonne. This is a good place to visit for any true wine lovers.

Address: Esplanade de Pontac, 134 Quai de Bacalan, 33300 Bordeaux

Rue Sainte-Catherine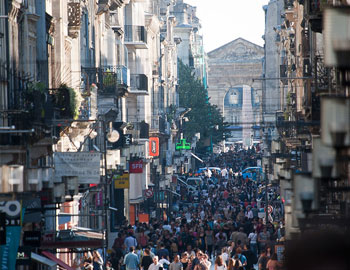 Rue Sainte-Catherine is a 1.2km pedestrian shopping street that is the main one in Bordeaux and is the longest in Europe. It runs from the Grand Théâtre to Place de la Victoire. The street is filled with a big variety of shops with household names like H&M and Zara, but also independent shops selling more bohemian items. The street has over 250 stores, as well as cafes and restaurants to rest your legs while shopping. The street occasionally turns into an outdoor market, especially between February and July when the sales are on.

Jardin Public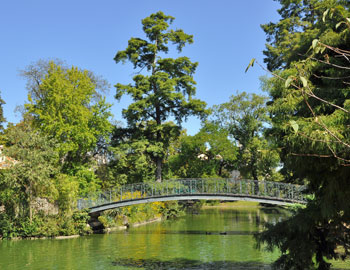 The Jardin Public, or 'public garden' in English, is a 10-hectare-wide park that was inaugurated in the 18th century. It was originally located on the edge of Bordeaux, it is now found in the heart of the city. The location was picked as the land was not deemed good enough to grow quality grape vines. It was decided that it should be a place to give the Bordelaise an open space to relax, which is still very much its purpose today. There are many beautiful attractions in this garden, like an artificial waterfall, a natural history museum, and even a small botanical garden. This park is one of the most beautiful places to visit in Bordeaux.

Address: Jardin Public, Cours de Verdun, 33000 Bordeaux

La Calle Ocho
The last recommendation on the list is a change of pace from the others. La Calle Ocho is a Cuban bar located in the heart of Bordeaux. Since opening in 1996, La Calle Ocho has been the place to go in Bordeaux to listen to the finest Latino music while sipping on Mojitos and shaking your hips or doing some salsa dancing. Anyone that has visited this bar will tell you that it is a great find, so why not check it out yourself and see what all the fuss is about.

Address: 24 Rue Piliers de Tutelle, 33000 Bordeaux


These are just a small selection of things to do during your time in the city of Bordeaux. Try to explore the city as much as you can as it's not the biggest, but still has plenty to offer. Keep an eye out for more articles on Bordeaux about where the best place to live for you is and also which are the best bars and restaurants to visit in this major French city.


Are you looking for an apartment in Paris?
Lodgis offers a fabulous selection of furnished apartments for rent. We offer over 7,500 properties, from studio to family apartments with period features, spacious dining and living areas, terraces, elevator access…and just about anything!