The summer holidays are nearly here, which means it's time to get outside and enjoy the sunny weather! If you're looking for some inspiration and ideas for how to keep your little ones busy this summer, you've come to the right place! Here are our recommendations of what to do with children in Paris this summer…

Paris Plages
What better way to enjoy the summer weather than with a trip to the beach? Luckily you don't have to go far, as Paris will bring the beach to you! Every summer since 2002, the banks of the Seine have been covered with sand and transformed into a mini beach. With deckchairs, parasols, palm trees and more, this is the perfect place to spend a lazy afternoon in the sun! There are lots of activities available for children, as well as places to buy drinks and ice creams.

You can find the Paris Plages between the Pont Solférino and the Pont Alexandre III on the left bank, and from the Pont de Sully to the Pont Neuf on the right bank.
Dates: 7th July – 2nd September

L'été du canal
The annual 'L'été du canal' event returns to the Canal de l'Ourcq this summer and promises family fun for all. It's a great place to explore and you could easily spend all day here. You can hire kayaks or take a cruise along the canal. There will be a pop up beach at the Bassin de la Villette, along with swimming pools, water sports, picnic areas, cafés and so much more. The barges moored along the canal will be offering concerts, restaurants, exhibitions, etc., so there's no shortage of things to do!

Dates: 7th July – 26th August
Address: Quai de la Seine, 75019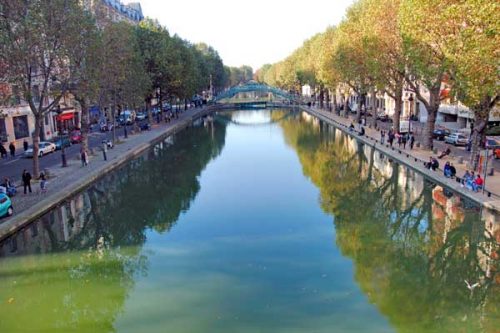 Outdoor pools
This is a great way to keep your kids cool in the heat during the summer holidays. We recommend trying the Buttes aux Cailles swimming pool. Here you'll find an art nouveau style indoor pool and two outdoor pools. The water is surprisingly warm, as it is heated by a hot spring located underneath. At the Piscine Joséphine Baker, you can swim on the banks of the Seine and there's space to sunbathe as well.

For something more adventurous, why not try the Aquaboulevard water park? It's the biggest water park in Paris and has both indoor and outdoor sections, with wave pools, slides, jacuzzis and more.

Trip to the zoo
A trip to the zoo is a great family outing. The Parc Zoologique de Paris, located in the Bois de Vincennes, is the biggest zoo in the city. It is split into different bio zones where you can find over 2000 animals from all over the world. Opening hours will be extended during the summer, as part of the 'Night time at the Zoo' event, which allows you to see what the animals get up to after dark.

Address: Parc Zoologique de Paris, Avenue Daumesnil, 75012

You could also try the zoo and botanical garden at the Ménagerie du Jardin des Plantes. It's not as big, but is easier to get to in the centre of the city. As this is a smaller space, you won't find any big animals here, but smaller endangered species instead such as red pandas and orang-utans.

Address: 57 Rue Cuvier, 75005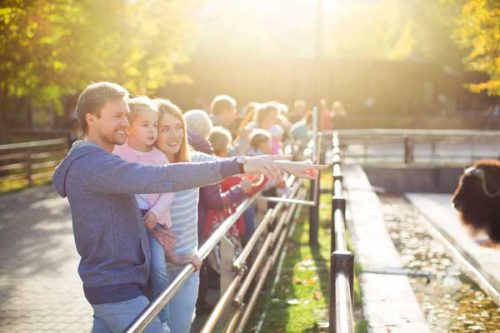 Day trips
Disneyland Paris is perfect for children of all ages, where they can enjoy rides, parades, fireworks, and even the chance to meet Mickey Mouse! It's close enough for a day trip or you could even stay overnight to give you more time to see the all the attractions. You can take the RER A from Chatelet or Gare de Lyon, which takes approximately 45 minutes. It couldn't be easier!

Parc Astérix is another great place to go for a family outing. There are lots of roller coasters and rides based on different time periods such as the Greeks, the Vikings, the Gauls etc. There are special late night openings in summer with firework displays. It's only 35 km from Paris and you can take a shuttle bus from the Louvre to get there.

Trip to the park
A trip to the park is the perfect way to spend a summer afternoon with the family. For some fresh air and the chance to get away from the busy city, head on over to the Bois de Boulogne. You can take out a rowing boat on the Lac Inférieur and enjoy a picnic in the sun afterwards. Whilst you're there, be sure to visit the Jardin d'Acclimatation as well. Here you'll find mini roller coasters, carousels, a farm, paddling pools, pony rides and much more! You could also trying going to the Lac Daumesnil in the Bois de Vincennes.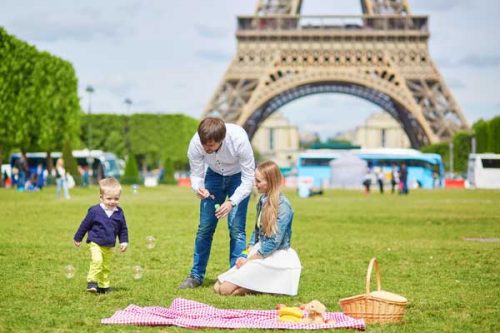 Fêtes des Tuileries
The annual Fêtes des Tuileries is definitely worth visiting and is great for children of all ages. Head on over to the Jardin des Tuileries for a traditional funfair experience in the heart of Paris. Entry is free but you have to pay for rides and attractions. There is a carousel, bumper cars, a hall of mirrors and much more. You'll also find typical funfair treats such as candyfloss, toffee apples, etc.

Dates: 23rd June – 26th August
Address: Place de la Concorde 75001

Escape Games
Escape games have become a popular activity in Paris for people of all ages and now there are some designed specifically for children. For an Alice in Wonderland themed adventure, try the Leavin Room. Children have to be 7 or more and accompanied by an adult to participate and save Alice from the Queen of Hearts! You could also try Escape Kid, which is designed for children who are 6 or 7 years old (but both younger and older children are also welcome!). There are two different themed rooms available which encourage children to use their senses.


So as you can see, Paris is brimming with fun activities to try and places to go to keep the kids entertained this summer. Which one will you try first?


For more summer inspiration, be sure to read our article on where to find the best ice cream in Paris!