Are the fireworks taking place on the 13th of July or the 14th of July? This question is the same each year, and regularly followed by "Where to go on July 14th?", "What to do for Bastille Day?"…

A classic: the Eiffel Tower fireworks
The 14th of July in Paris is, for many people, the day to be in the "Place Trocadéro", near the Eiffel tower, to watch the concert and above all the fireworks display at 11PM.
This year, Paris, the city of light, is doing things well: the fireworks will be launched directly from the Eiffel Tower, and not from the Trocadéro gardens.
The other fireworks
The Tour Eiffel fireworks are not the only display. There are other fireworks: many located in the Paris region have their own fireworks displays (generally organized in the city stadium).
If you want to avoid the crowds or if you are really far from the Eiffel Tower, there's no need to worry: you'll find other fireworks near your place.
But be careful: some cities are organizing fireworks on the 13th of July (in the evening), some others on the 14th of July (in the evening)… some start the fireworks at 11PM,  others at midnight… To sum up, each city has its own organization, so before you go anywhere, do some research and make sure you know what's happening.
See the list of fireworks in the Paris region.
Fireman's ball?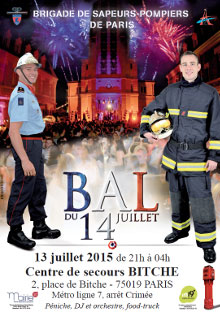 A lot of people enjoy going to a Fireman's Ball.
These Parisian balls are numerous, so which one you go to is up to you: fireman's ball list.
Clubbing in the night of the 14th of July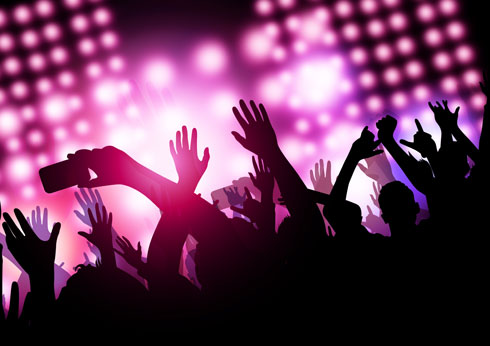 Have you already been to a Fireman's Ball or are not really interested? Have already watched the fireworks several times?
So, another option: clubbing! Indeed, the discos, the clubs are putting on some big parties for this special day.
Why not go out dancing on the evening of Bastille Day in Paris?
To find out more about the 14th of July's schedule near you, click here.