Bordeaux is an up-and-coming city in South-West France. It has always been known for its wine production, but now thanks to the opening of a new TGV train line that gets from Bordeaux to Paris in 2 hours, as well as other urban projects, Bordeaux is becoming an even more exciting place to live. We wanted to give some advice for where's best to stay for students, families and professionals in this great French city.

For Students
Chartrons
Chartrons is a very popular district in Bordeaux that resembles a village and in recent years has been inhabited by the 'bobo'. It represents one of the most sought after residential locations in the city. There are grand apartments that line the streets, as well as one-off designer boutiques, vintage shops and trendy cafés. Despite its village-like appearance, it's found near to the city centre. Since its renovation in the last 10 years, it has become a great place to live for students. It has good tram links, a beautiful public garden and the Cité de Vin wine museum is even found there, where you can learn all about wine and even enjoy some great wine from the region.

Saint Pierre
Cobbled streets, lots of good restaurants and a lively nightlife, this old part of Bordeaux is very popular and full of young people. There are a lot of small apartments and studios found here, therefore this district is very popular among students. It's located near lots of boutiques, bars and restaurants, for example at Saint Rémi where there are at least 20 restaurants with all sorts of cuisines for reasonable prices. It's a district that will allow you to combine your studies whilst still being able to enjoy the nightlife, as it is near various faculties and business schools which can be reached on foot or by tram. Saint Pierre is a great area to have fun and to meet new people during your time in Bordeaux.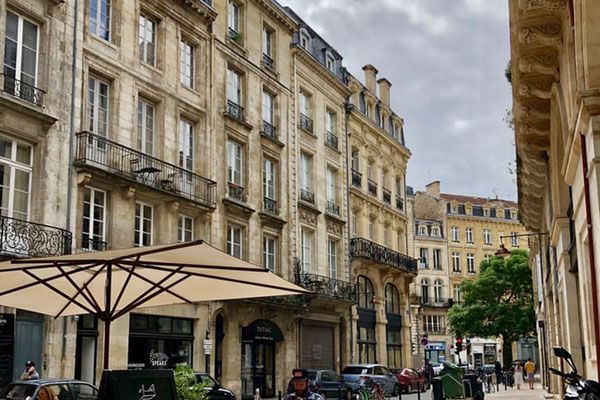 For Families
Saint-Genès
Saint-Genès is known as being a quiet district that is well-served by public transport, so you will find an easy way of life here. It is renowned for the beauty and diversity of its architecture. There are several good schools in the area for all ages from kindergarten, to primary school, to secondary school. There are some lovely open, green spaces like the Jardin des Dames de la Foi. The tramway line B also serves the district allowing you to reach the city centre, as well as the university campuses. From the bungalows in Nansouty to the Art Deco façades of Rue Duluc, as well as the buildings and mansions from the 19th century, there is a great variety of real estate that should fit any family's needs.

Pey Berland
Pey Berland is a dynamic district at the heart of Bordeaux's cultural scene. It offers a high quality of life to its inhabitants with a great range of shops and pedestrian areas to stroll through. The 18th century architecture offers some extremely elegant properties. The mix of modern architecture and older buildings work in beautiful harmony together. There are several private schools as well which attract families to the area. You can also enjoy the gardens of the town hall which offer an idyllic setting for a relaxing family stroll on a weekend.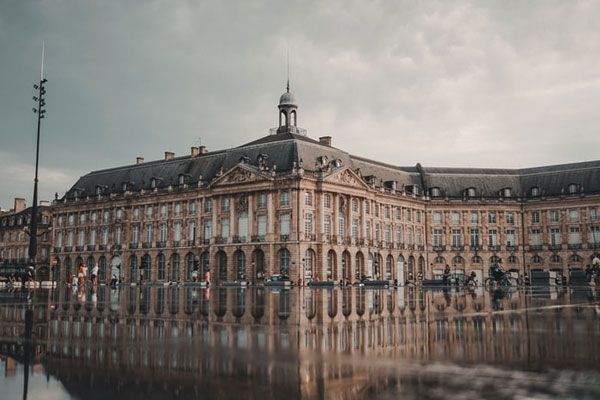 For Professionals
Saint-Jean Belcier
Situated south of the historic centre of Bordeaux, the old district of Saint-Jean Belcier has been revitalised in recent years. In the near future, it will be one of the biggest business districts in France and Europe, with 15,000 homes, 480,000m² of offices and 50 hectares of green space planned on being built which will completely modernise this area which had been left untouched for years. This district is found in the immediate vicinity of the train station, so with the new train line between Paris and Bordeaux this district is the ideal place to stay for any professionals. This area that is in the process of development represents a great place to invest and live in for any professionals in Bordeaux.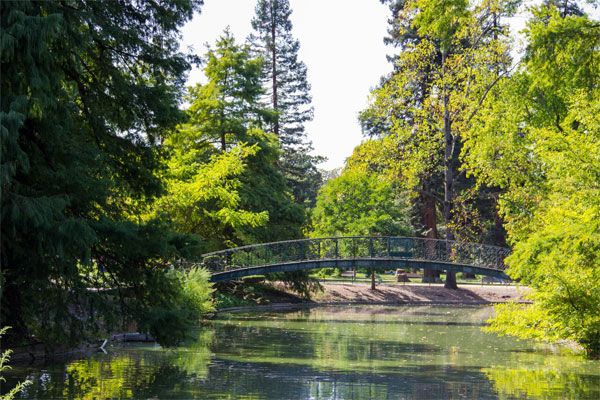 So there you have it, our recommendations on where to live during your time in Bordeaux whether you are a student, a family or a professional. Despite not being the biggest city in France, Bordeaux has many beautiful parts to it that we haven't had the chance to mention, but the places we have mentioned are definitely some of the best this great French city has to offer.


Are you looking for an apartment in Paris?
Lodgis offers a fabulous selection of furnished apartments for rent. We offer over 7,500 properties, from studio to family apartments with period features, spacious dining and living areas, terraces, elevator access…and just about anything!