Summer is upon us and Paris is heating up. The temperatures might be rising, but that doesn't mean you have to spend your summer hot and bothered. There are several places in and around the city where you can go to cool off and relax in the sun, including open air swimming pools, a water park and even Paris's very own beaches.

Open air swimming pools
There are several open air swimming pools in Paris, which are the perfect places to cool off in a heatwave. Piscine Joséphine Baker is one of them: located at the edge of the Seine in the 13th arrondissement, it's the closest thing to just jumping into the river that you can find! Some others include Piscine Georges Vallerey in the 20th, Piscine Keller in the 15th, and Piscine Roger Le Gall in the 12th arrondissement.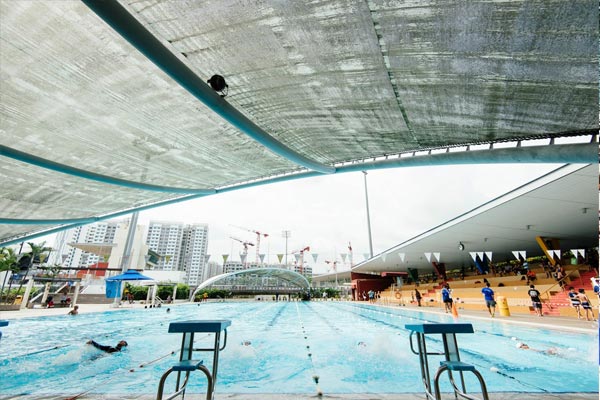 Click here to see our selection of apartments near the Piscine Joséphine Baker.

Aquaboulevard water park
Speaking of open air swimming pools, Paris also has its very own water park. And what could be better than a water park when it's hot? Relaxation, water slides, picnics with family or friends, and refreshing swimming… The Aquaboulevard has no less than 7000m² to swim in. There's also a wave pool, indoor and outdoor areas, fitness pools, a hammam, a sauna, jacuzzis, 11 slides and a lovely green picnic area. This is the perfect place to travel to in the summer when you're hot, sticky and dying to cool off.

Click here to see our selection of apartments near the Seine.

Paris Plages
Every July and August, several free beaches, known as the Paris Plages, pop us around the city. The first beach is located on the right bank of the Seine, between Pont Neuf and Pont de Sully; the second is slightly further along the same bank at Voie Georges Pompidou; and the third is in the 19th arrondissement along the Bassin de la Villette. They are all covered with umbrellas, deckchairs, cafés and offer various activities and games. Don't miss the opportunity for a beach holiday right in the middle of the French capital.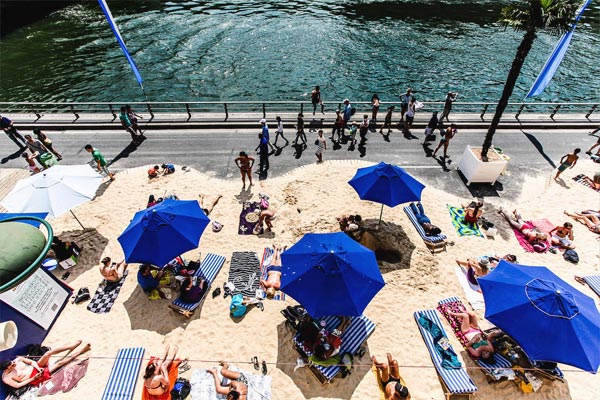 Click here to see our selection of apartments near the Aquaboulevard.

The beach
If you're looking for the type of beach where you can go for a swim in the sea, you might want to go a bit further afield. Paris might be a landlocked city but you can always do a day trip to the beach. The nearest is Deauville in Normandy, which is about 2 hours from Paris by train, and has a long, sandy stretch dotted with parasols.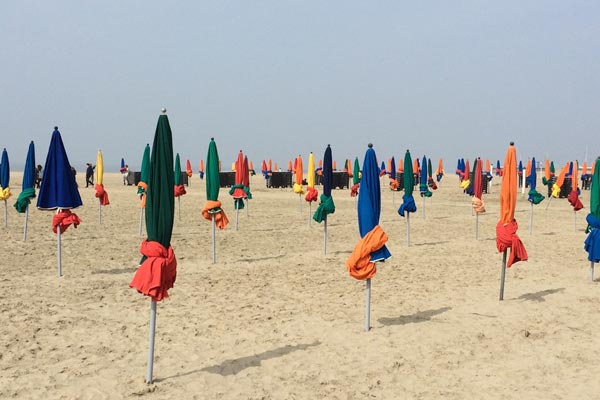 Lakes
If the sea feels too far to travel for a swim, why not try one of the lakes around Paris. There are quite a few to choose from, with sandy beaches, water sports, and sometimes even water slides. We recommend Île de Loisirs de Bois le Roi, Île de Loisirs Vaires-Torcy and Île de Loisirs de Cergy-Pontoise.

While Paris continues to heat up, we hope that this list has given you some ideas of where to go to cool down.


Are you looking for an apartment in Paris?
Lodgis offers a fabulous selection of furnished apartments for rent. We offer over 7,500 properties, from studio to family apartments with period features, spacious dining and living areas, terraces, elevator access…and just about anything!
Enjoy the beaches and the river in Paris. Who knows, maybe one day it will be possible to swim in the River Seine? Until then make the most of Paris plages with a furnished apartment in the middle of the river Seine.