There is so much to see and do in Paris, squeezing it into 24 hours can seem impossible. Whether you're on a layover, planning a day trip, or just generally tight for time, we have assembled an itinerary to make sure that you have a great trip and get to see the highlights during your stay.

If you only have 24 hours to spend in Paris, it's time to fuel up and get ready for an action-packed day. The 'Du Pain et des Idées' bakery in the 10th arrondissement opens at 7am on weekdays (closed on weekends), which also happens to be the best time to get there as all the pastries will be coming straight out the oven. Some say that this is the best bakery in Paris, and it's certainly one of the most famous. We recommend the dark chocolate and pistachio danish.

Click here to see our selection of apartments located in the 10th arrondissement.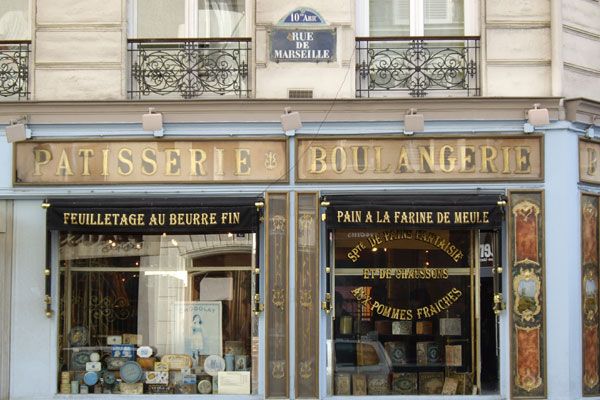 Once you've eaten your fill of pastries, travel a few stops north on metro line 4, or the number 56 bus, to Montmartre. This neighbourhood is on a hill overlooking Paris, and by going early in the morning you'll beat the crowds who flock there every day. Take in the view, walk up the Sacre Coeur, or into the Montmartre museum, and don't forget to get a photo by the Maison Rose, Paris's most aesthetically pleasing restaurant.

Click here to see our selection of apartments located in Montmartre.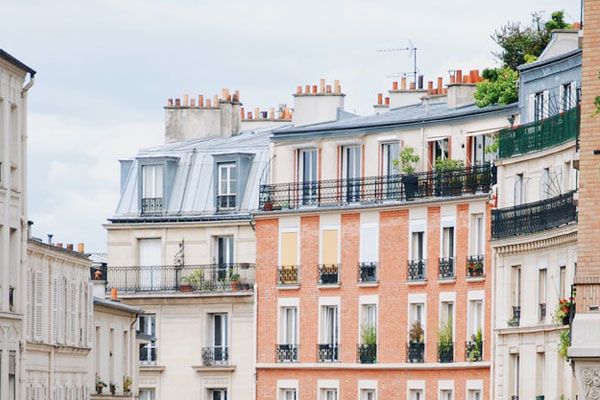 Late morning, it's on to the Marais. This neighbourhood is one of our favourites in Paris; it has a rich history as Paris's Jewish sector and is full to the brim with cool bars and cafés. Here is a good place to stop for lunch. You could walk to L'As du Falafel, Paris's best falafel restaurant, or if you're looking for something more traditionally French, Breizh café to enjoy some crêpes.

Click here to see our selection of apartments located in the Marais.

After lunch, have a look around this beautiful neighbourhood. Walk to Place de Vosges, Paris's oldest public square, or snoop around some vintage stores to see if you can pick up a bargain.

Then it's time for a serious afternoon of sightseeing. First up is Paris's most visited monument, the Notre Dame, about a 20 minute walk south from the Marais. Since the Notre Dame fire in April 2019, visitors aren't allowed inside, but although the roof and spire are no longer in tact, it's none the less spectacular.

Click here to see our selection of apartments located near the Notre Dame.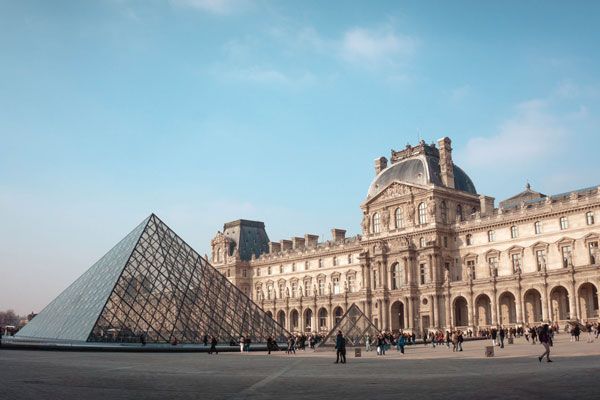 Next up on the itinerary, it's on to the Louvre. Walking along the right bank of the Seine, you can take in some of the most picturesque views of Paris, until you reach the famous Louvre triangle. Here, you could either go into the Louvre to see the Mona Lisa amongst thousands of other spectacular works, or you could keep strolling through the Tuileries gardens to the Musée de l'Orangerie, a far smaller gallery displaying Monet's Water Lilies. However, note that both of these museums are closed on Tuesdays.

Click here to see our selection of apartments located near the Louvre.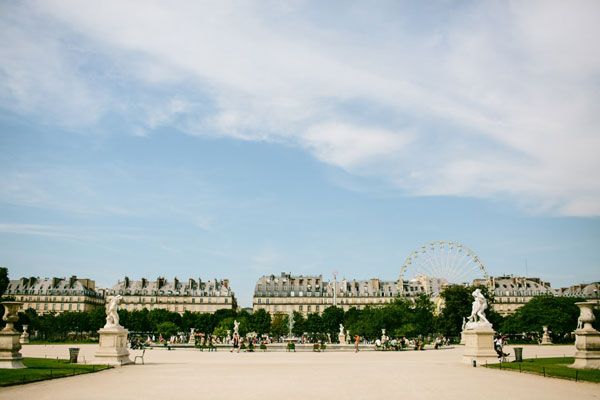 If you have the time, or indeed the energy, there are many more museums and art galleries near-by. Try the Musée d'Orsay (closed Mondays), an old converted train station just over the river, or walk to the Pompidou Centre (closed Tuesdays) where you can admire its 'inside-out' architecture.

For dinner, head to Le Bouillon Chartier in the 9th arrondissement for some authentic, tasty, and above all very cheap food. Try going at an earlier time, around 6 or 7pm, before most Parisians arrive. You can easily spend less than €20 on a three course meal here, and the wine is also very cheap.

Last but not least, take the metro to the Eiffel Tower. It's open late and queues to go up are usually shorter at night. Plus, the view from the top is incredible once the sun goes down, with the twinkling lights of the city stretched out beneath you.

Click here to see our selection of apartments located near the Eiffel Tower.

If you want to finish your day with a nightcap, or keep partying into the night, travel back to where you started by the Canal Saint Martin in the 10th arrondissement. Here, you will find a buzzing nightlife, with countless bars open until late, and plenty of both locals and tourists sharing a drink with friends. Some of our favourite bars in this area include the Comptoir Générale, where you will find stunning, alternative décor, and the Point Ephémère, ideal for dancing and open until 3am.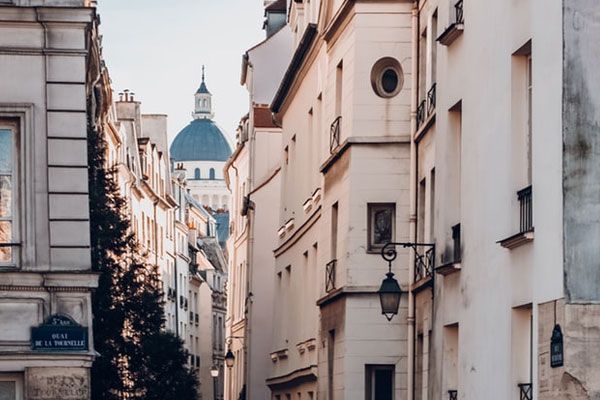 Some top tips:
Most museums and art galleries are free if you're under-26 and have a valid European ID, so don't forget to bring one along if you have one

If you plan to visit several museums and art galleries during your stay, it's a good idea to get a museum pass instead of individual tickets, some of which also allow you to skip the line. Learn more about these here.

Watch out for pickpockets! Keep everything where you can see it and don't put anything in your back pockets

You can buy a book of 10 metro tickets for €14.90, which is cheaper and easier than buying them individually

Walk wherever you can, it's the best way to enjoy the city – if you're worried about getting lost, download the travel app CityMapper

Enjoy yourself! Know the most important things to visit during your time and don't worry about seeing absolutely everything

And that's your lot! In just 24 hours you will have discovered Paris's most famous monuments and art galleries, eaten some of the best French cuisine, and also visited some places a little more off the beaten track. We hope that you've enjoyed this itinerary, and that you can come back soon for a few more days to discover more of the city of lights!


Are you looking for an apartment in Paris?
Lodgis offers a fabulous selection of furnished apartments for rent. We offer over 7,500 properties, from studio to family apartments with period features, spacious dining and living areas, terraces, elevator access…and just about anything!
Got a whole weekend to spend in Paris? We have an itinerary for that, too! Check out our article here.