City excursions, water sports, evening entertainment… These are 3 different walks around Paris to give us a fresh and authentic perspective of the capital. Get to know Paris or fall in love with it all over again…

Since 2011 this haunted house has been bringing disturbing Parisian legends back to life. For two hours, you'll be trembling next to the Hunchback of Notre Dame or the Phantom of the Opera before being plunged into The Asylum, a 19th century madhouse designed to terrify you!
Open Friday-Sunday nights. Not recommended for under 10s.
Price: 25€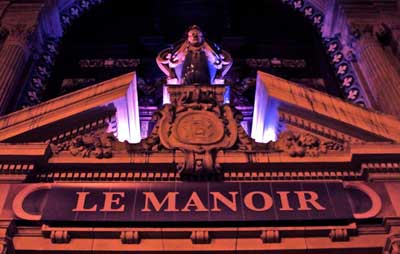 Ludovic offers you the chance to visit "Your Paris"! The idea is walk along some of the capital's original and unusual routes.
With your partner, friends or family, you can discover the capital's neighborhoods away from the usual tourist haunts, lively streets, unusual bars, gourmet restaurants, museums. This is the Paris behind the postcard!
The Association Contraste offers three different trips along the Seine in a dinghy.
The first is just a taster of the experience for 30 minutes. Here you can enjoy navigating the river and the beautiful views of the Seine.
The second is the Impressionists Circuit, which takes almost 2 hours and includes a 30 minute stop in Chatou.
And the third, our favorite, is Zod by night, a stunning moonlit trip for about an hour. This is the best way to discover the magical atmosphere of the City of Light.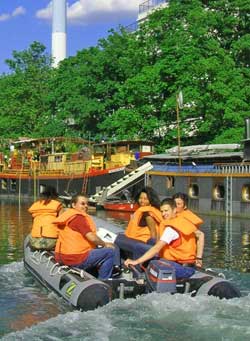 If you want to know more about different walks in Paris, make sure you check out our article on walking in the 12th arrondissement to help you discover Paris!