Hello everybody, my name is Chiara. I am a rental consultant at Lodgis and I am from Italy. I have been living in Paris for 4 years and now consider myself a real Parisian girl (as my doctor says, I am Parisian because I live in Paris).

Let's be honest, life in Paris isn't always easy : Parisians are often grumpy, they're not that polite on the Metro and the weather sucks! Poor them! I really should complaining about Parisians because, after all, I am one of them now.

So, here are a few examples of services, events and attractions that will enhance your day-to-day life.
The River Seine
Parisians love this river, and no wonder why. You can walk along the banks with your sweetheart in evenings and admire the city lights reflected onto the water; you can sip at a glass of red wine with your friends during "apero" time, or do your work-out exercises there on a Sunday morning.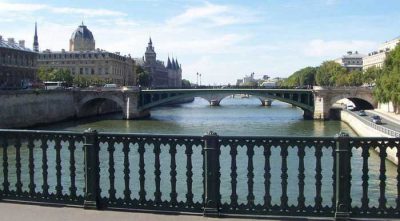 The public parks
How many cities offer 16 public parks to their citizens?  A Parisian's favourite activity in the summer time is often a long picnic. If you want to be a real Parisian, BYOB-bring your own baguette.

Please check out my other article on "Tips for a perfect picnic experience in Paris"!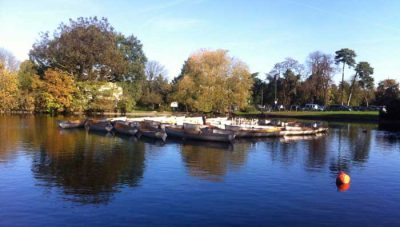 Firefighters
Paris boasts the best-looking firefighters in the world. If you want to meet them, don't miss the Fireman's ball on July 14th!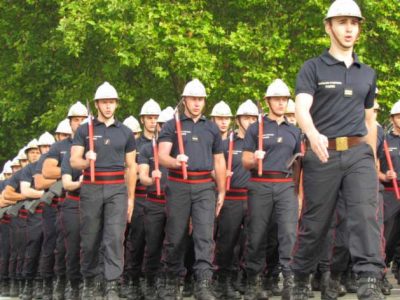 Bastille Day
Usually on a hot, sunny day, military parades and airshows are held all day long. In the afternoon, French troops show off the great French artillery at the Invalides. This day usually ends with a magnificent fireworks display at Trocadero.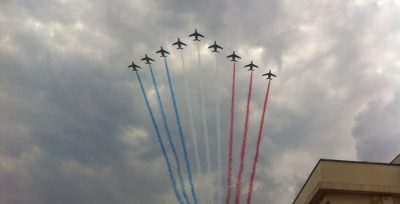 Sport events
Whatever the season,  whether it's raining or the sun is shining, it's always a good time to play sport in Paris!
I discovered this kind of boot camp 2 years ago, which not only allows you to enjoy the beauty of Paris whilst working out, but also makes helps you make new friends: Urban Challenge

Only have one day to discover Paris? Okay, I've got the solution. Are you ready to run 42km across the city's most beautiful sites? Applications for the Paris Marathon 2015 are now closed, but then there's 2016…. Learn more about the Paris Marathon (the race, practical information, registration…).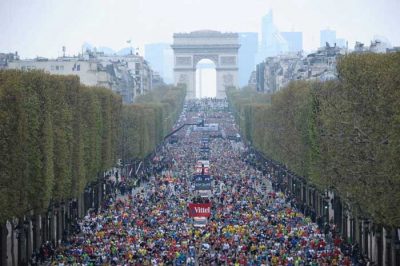 ---