Spending some time in Bordeaux, France and looking for the best places to go and see for your afternoon walks? Look no further! Lodgis has compiled a list of the best self-guided walking tours in France's wine capital!


1. UNESCO Heritage Tour
It has been 10 years since the majority of central Bordeaux (1810 hectares to be precise) was recognized as a UNESCO World Heritage Site and is known as the "Porte de la Lune" (or the Port of the Moon); This tour takes an average of 1 hour and 45 minutes to complete, but feel free to take your time and enjoy your walk! The points of interest include: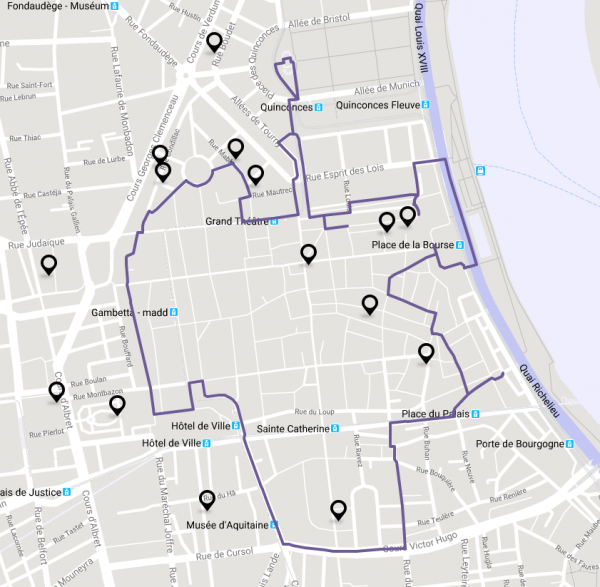 the Monument aux Girondins
the Maison de Gobineau
the Grand-Théâtre
the Eglise Notre-Dame
the Cour Mably
the Porte Dijeau
the Palais Rohan
the Cathédrale Saint-André et Tour Pey Berland
the Musée d'Aquitaine
the Grosse Cloche
the Place Fernand Lafargue
the Porte Cailhau
the Eglise Saint-Pierre
the Place du Parlement
the Place de la Bourse
the Miroir d'Eau


2. Urban Wine Trail
We couldn't make a list of walking tours without including one based on wine in the wine capital of France! The Urban Wine Trail will guide you through multiple districts of Bordeaux and introduce you to multiple different Wine Bars so that you can try all that Bordeaux that has to offer. The walking itself would take about 1 hour if you stick to the main trail near the center of Bordeaux. The main points of interest include: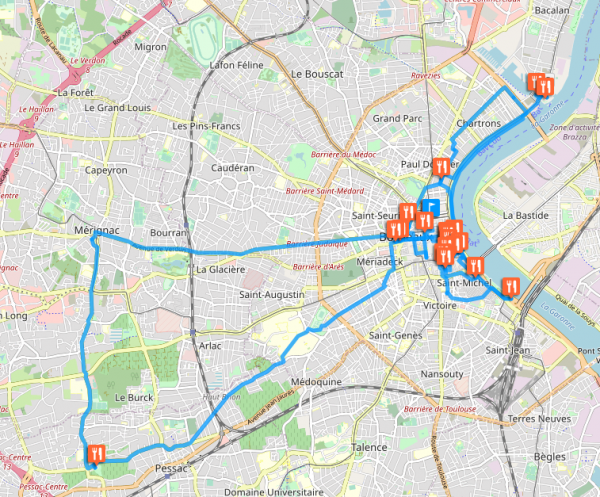 the Bar à vin du CIVB
Max Bordeaux/Wine Gallery & Cellar
The Wine Bar du Boutique Hôtel de Bordeaux
Les Trois Pinardiers
Chez le Pepere
Tchin Tchin Bar & Caviste
Le Vertige
Aux 4 coins du vin
Le wine bar
La Ligne Rouge
Tutiac Wine Bar
Le Metropolitain
L'Oenolimit
Un château en ville
Julo
Le Point Rouge
La Conserverie
Latitude 20
Vinimarché – La cave des halles
Bar à vin du Château Pape Clement


3. Bordeaux Famous Architecture Walk
Take this walking tour to see 8 of Bordeaux's most stunning buildings to experience the beautiful architecture that the Capital of the Nouvelle Aquitaine Region has to offer. This walk spans 4.2 kilometers or 2.6 miles and should take about 2 hours but feel free to take as long as you like to truly admire the beautiful works of art. The main points of interest include: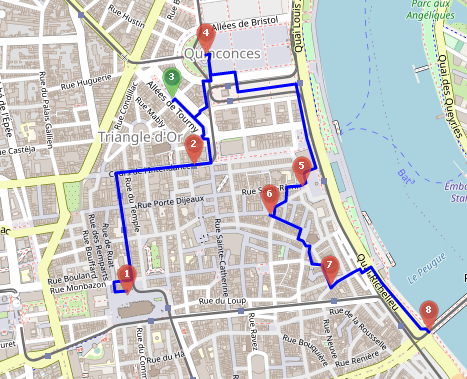 the Palais Rohan (which is also the City Hall)
the Grand Théâtre de Bordeaux
Les Alées de Touney
the Monument aux Girondins
Place de la Bourse
Place du Parlement
the Porte Cailhau
the Pont de Pierre


4. Bordeaux Secret Sights Tour
Have you ever wanted to experience a hidden Bordeaux? Well, try taking this Secret Sights Tour to go off the beaten path and see what many tourists may pass over in the beautiful West Coast City. This tour takes an average of 2 hours and spans a distance of 3.7 kilometers or 2.3 miles while introducing you to 15 secret sights in Bordeaux. The main points of interest in this walk include: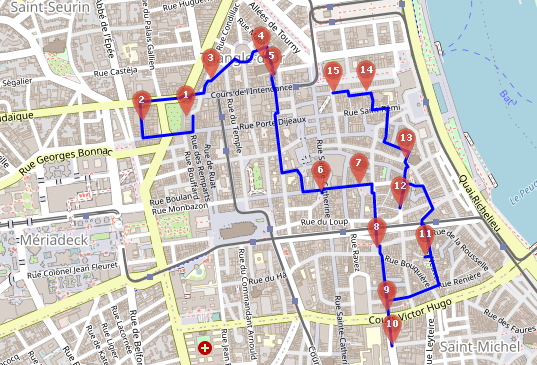 the Borne du kilomètre zero
the Former Apollo-Théâtre
the Former Théâtre Français
Cour Mably
the Passage Sarget
Place Saint-Projet
Place Camille-Jullian & Utopia Saint-Siméon
Place Fernand-Lafargue
Grosse Cloche clock and its solar equation dial
the Hôtel Saint-François
City's oldest house & De Lartigue mansion
Medieval Trunk-makers' workshops and homes
Place Saint-Pierre & Eglise Saint-Pierre
Place Georges de Porto-Riche & Eglise Saint-Remi
the Galérie Bordelaise


5. City Center Shopping Walk
A walking tour specifically for shopping is a must for any city but especially for Bordeaux! This specific tour spans roughly 2.8 kilometers or 1.7 miles and covers a few different shopping areas of the beautiful city, which include: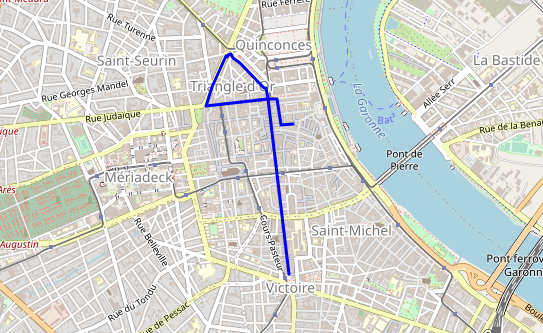 Place de la Victoire
Rue Sainte-Catherine
Cours de l'Intendance
Allées de Tourney
Place de la Comédie
Rue Piliers de Tutelle





We hope that these walking tours will help you to get a good start in experiencing the amazing city of Bordeaux! There is plenty to see and experience so don't wait to get out and see all that this beautiful city has to offer. Let us know on Lodgis' Facebook and Instagram accounts if you've ever visited any of these attractions or taken these tours! We'd love to hear your experiences!


Are you looking for an apartment in Paris?
Lodgis offers a fabulous selection of furnished apartments for rent. We offer over 7,500 properties, from studio to family apartments with period features, spacious dining and living areas, terraces, elevator access…and just about anything!