Although Paris is undoubtedly one of the most cultural cities in the world with plenty of things to see and do, sometimes you just need time away from the hustle and bustle of the French capital. One of the best ways to do this is by venturing out to the surrounding communes with a bike and seeing some more authentic parts of rural France. Here are our recommendations of the best cycling routes to do and places to visit in the Ile-de-France.

Val d'Oise
Val d'Oise is a 'département' situated just North of Paris which encompasses a very large area. If you want to do the whole area justice, we recommend that you take a holiday there for a fe days to the 'département' and find some accommodation, such as a hotel or a B&B. You can explore a good amount of it in one day, regardelss.

The first place to stop in the region is in the city of Pontoise. Pontoise is a city that is pleasant to explore and was home to the influential impressionist painter Camille Pissarro, who moved in and out of the city over a 20 year period. There is a museum in his name there and, in the Garden of the Five Senses, you are met by an amazing 360° view over the Oise river. It was also designed for the blind, with heightened aromas and textures, as well as Braille signs.

If you cycle the easy route east along the river for just over 6km to Auvers-sur-Oise, you will be entering a town that the likes of Vincent van Gogh and Paul Cézanne used to live in. Here, you can make your way to van Gogh's grave and pay homage to him.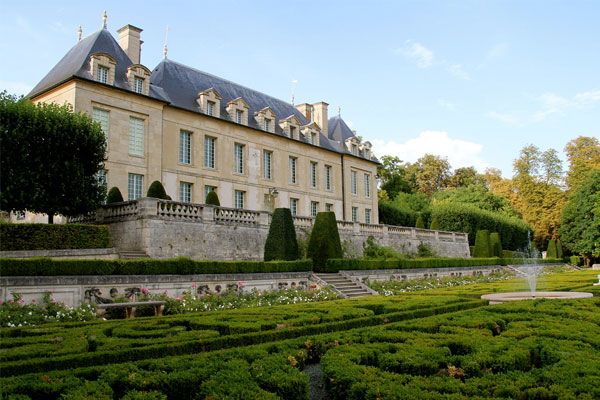 One option, that is a slightly different from the peaceful bike tour presented above, can be found in Cergy in the Xtrem Aventure park. You can cycle through the air for 190m along a cable. You are met by some great views and it gives you something different to do during your excursion to the region.

Click here to see our selection of furnished rental apartments located in Paris.

Chantilly-to-Senlis
Chantilly is a commune located around 45km north of Paris. We would recommend that the best way to get there is by train as the cycle can prove quite challenging with the fluctuation of inclines and declines, as well as the distance. By train it takes around 30 minutes and, once you get there, you can see the famous Domaine de Chantilly which is beautiful. The two Château's are spectacular and you can see the 18th Century horse stables, which are the biggest in Europe, as well as the Grand Canal. In the Domaine is Musée Condé which boasts the second largest number of antique paintings in France, after the Louvre. The Chantilly forest is equally impressive. It's a huge forest perfect for an easy cycle route, so you can relax and forget about city life for a bit.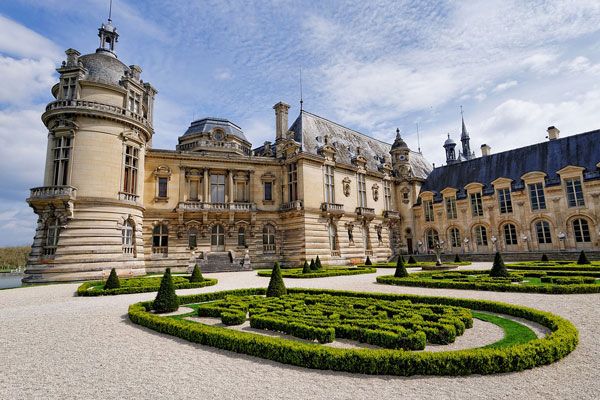 Located at only 10km away from Chantilly, Senlis is a preserved medieval city that has a long history in regards to the French monarchy. Monarchs of early French dynasties lived here as it is near to the Chantilly forest. This quaint, historical village is perfect for a peaceful cycle through and for a change of pace from the busy Parisian lifestyle.

The bike ride from Chantilly to Senlis is pretty easy with only two short hills, so this route is a good one to take if you are looking for a simple, beautiful ride, for all types of bike.

Fontainebleau
Fontainebleau is situated about 70km to the South East of Paris. You can cycle to it from Paris if you cycle along the Seine cycle paths out of the city and then through the Senart forest. However, as it's such a big distance, the travel time will be very time consuming, so if you want to save your cycling for when you are there, you can get a train to the area. If you do decide to cycle, be sure to check out Barbizon, a town that was frequented by many pre-impressionist artists. We would also advise you to leave Paris early if you are going to cycle.

Fontainebleau is a place known for its opulent château which once belonged to the kings of France. Nowadays, it is a national museum and a UNESCO World Heritage site. The Fontainebleau forest is recognised as a French national park in which they manage to preserve the ecosystems that are there. Overall, the forest offers a very peaceful area to cycle through to enjoy some nature. We recommend using a mountain bike in the forest for a more comfortable ride. The forest is also good for horse riding and rock climbing if you fancy doing more outdoor activities when there.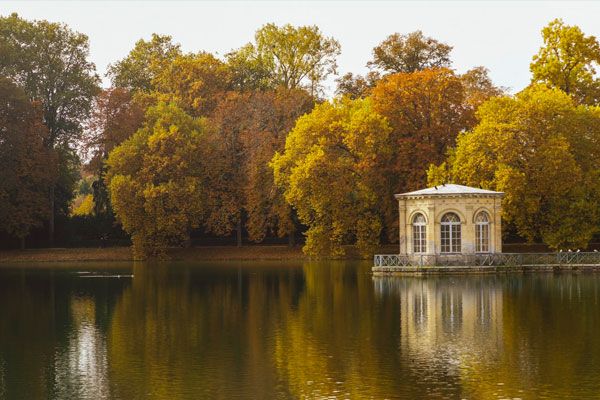 So there you have it, our recommendations for day cycle trips out of Paris. If you want to complete some of these routes properly, they will take more than a day of cycling, but you always have the option to visit these beautiful towns and villages in the Ile-de-France in a day. Either hire a bike or use your own and get ready to explore the Ile-de-France region, by yourself, with friends or family, or even with a guide as part of a tour group.


Are you looking for an apartment in Paris?
Lodgis offers a fabulous selection of furnished apartments for rent. We offer over 7,500 properties, from studio to family apartments with period features, spacious dining and living areas, terraces, elevator access…and just about anything!