If you like visiting châteaux but don't want to go too far from Paris, then Versailles is the perfect day trip for you! In the rich suburb of Versailles, situated just 20km from the capital, stands this majestic palace and former home to the French royal family.


moodtape Versaille 2 par Lodgis


First built in 1623 as a hunting lodge by Louis Le Vau, the architect behind the magnificent Vaux-Le-Vicomte, Versailles was gradually expanded into the monumental estate that can be seen today.
A trip to Versailles is not only a unique opportunity to see a royal residence restored to its full splendor and its stunning public gardens, it's also a chance to learn about the history of the French monarchy, the politics of the court and the French Revolution.
The Highlights
The Hall of Mirrors – 357 mirrors reflecting the light from 17 arched windows
The appartement du roi – this seven-room suite is the oldest part of the château and former living quarters of King Louis XIV and his successors.
Les appartements de Marie-Antoinette – the wife of Louis XVI and the last queen of France. She was arrested at the beginning of the French revolution, and was executed 4 years later for high treason.
The Chapel of Versailles – the 5th and final chapel boasts a tribune level that looks down onto the nave. Noted for its avant-garde neoclassical style.
The gardens of Versailles – 250 acres of manicured lawns, symmetrical flower beds, sculptures and fountains.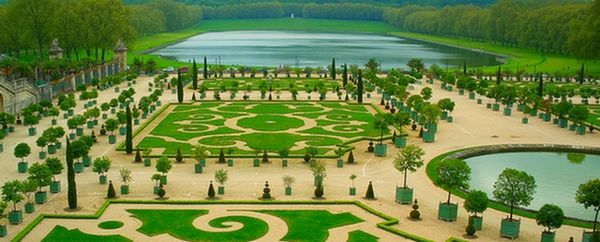 Getting there
Address: Château de Versailles, Place d'Armes, 78000, Versailles
Opening times: Château, Tuesday-Sunday (09.00-18.30), Gardens open daily (07.00-20.30)
Getting there: RER C to Château Rive Gauche, or by Versailles Coach Express
Price: €20 for admission to the palace, gardens and park (free entry for visitors under 18 and EU residents under 26)
For more information, visit the official website
Lodgis Tip: If possible, try to visit Versailles during the week (Monday-Friday) to avoid the crowds. Arrive as early as possible and start your visit with the Grands Apartments. We recommend setting aside at least half a day for your visit!
If you enjoyed this article and are looking for more inspiration, check out our article on a day trip to Giverny!