There is so much more to France than just Paris. As such an iconic country, it makes sense that there are other places within it that share a rich history. Lyon is certainly one of them. Recently, Lodgis has opened up its services to Lyon, so we feel like we should offer a small history of the city and highlight some of the key features it has to offer.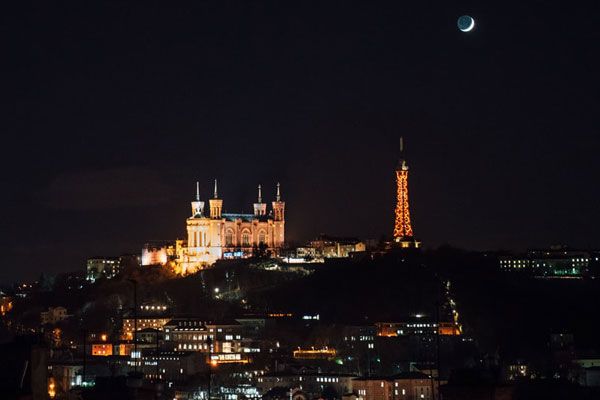 History
Lyon is a city with a long history dating back to the Roman Empire, with historians claiming that the first settlement created there was in 43BC. Being situated at the confluence of the rivers Saône and Rhône, as well as having the Fourvière hill, Lyon represented an ideal location to settle on.

In the last several hundred years, Lyon has been a prosperous city, in part due to it being found on the confluence of the two rivers, meaning that it represented a great trading post. For example, the silk trade drove the city's development, while strengthening its ties with Italy which is why an Italian influence can be seen in the city's architecture.

Nowadays, Lyon's rich history is evident throughout the area called Vieux Lyon – a medieval and Renaissance district – as well as the Roman theatre ruins. In its more recent history, Lyon was a stronghold for the French Resistance. The city now is home to a resistance museum.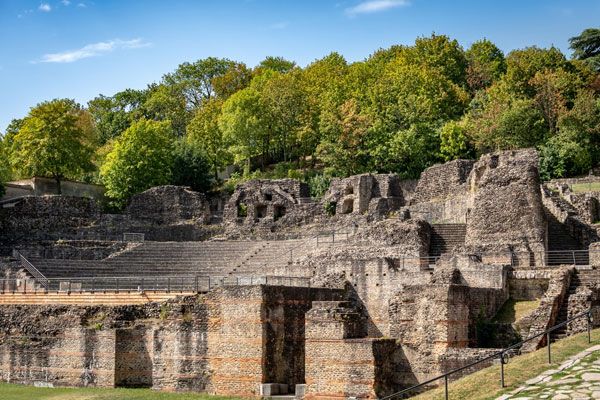 The city
Lyon is one of only 3 cities in France that has arrondissements (the other 2 being Paris and Marseille) that divide the city into sections. It has 9 arrondissements and there is a metro to easily navigate your way around.

Additionally, Lyon is a UNESCO World Heritage Site due to its historical significance, in part down to the Renaissance district of Vieux Lyon in the 5th arrondissement and the silk district on the slopes of the Croix-Rousse in the 4th arrondissement.

The city was famously dubbed the 'World Capital of Gastronomy' in 1935 by the French food critic Curnonsky and this sentiment is still held by many critics and forms of media who still give it prestige in the culinary world. The city has 15 Michelin star restaurants which further underlines it's gastronomic importance.

The Festival of Lights takes place every year starting on the 8th December and lasts 4 days. This now world famous event has its roots in a belief that Virgin Mary saved the city from a plague in the Middle Ages. It became popular in 1852 when the streets were lit up by the locals when everyone placed 'lumignons' (little candles) on their windowsills.

In terms of sport, Lyon is home to one of the most successful French football teams of recent times: Olympique Lyonnais. The men's team went through a period of winning the league every season from 2002-2009, and the women's team have been even more successful winning the Champions League the past 4 years in a row.

Lyon is home to one of the biggest urban parks in France called the Parc de la Tête d'Or, which is roughly 117 hectares. Located in the 6th arrondissement, this park has numerous things to do and see in it, for example pedal boats in the summer, sports facilities and even a small zoo.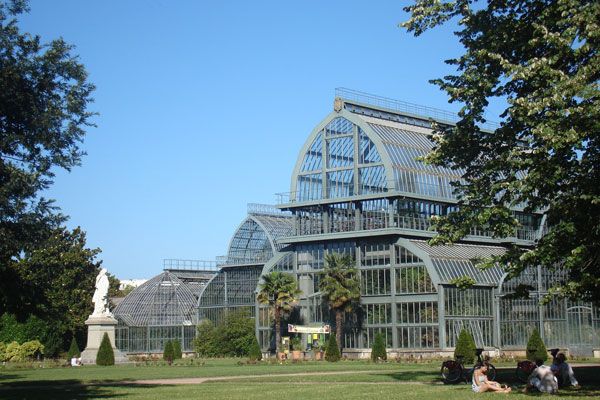 Lyon: an up-and-coming city
Recently, Lodgis has decided to open up its furnished rental services to Lyon, as it is a fast growing city in the heart of Europe. Lyon is a city that entices businesses and students alike, and its extensive infrastructure facilitates this influx of people. In terms of numbers, Lyon is the 2nd most enterprising city in France, only behind Paris, and it is also France's 2nd biggest student city with 197,000 students enrolled in 2017/2018. As Lyon is benefiting from such a boom, both economically and demographically, the demand for accommodation, notably furnished rentals, is growing. Lodgis offers more than 5000 furnished rentals in Paris, and our expertise allows us to open up our services to new cities. Whether looking for a studio or an apartment, we will offer all types of properties equipped with amenities that should fulfill your needs for your stay. Equally, we aspire to have properties in each arrondissement so that we can offer rentals in all parts of Lyon.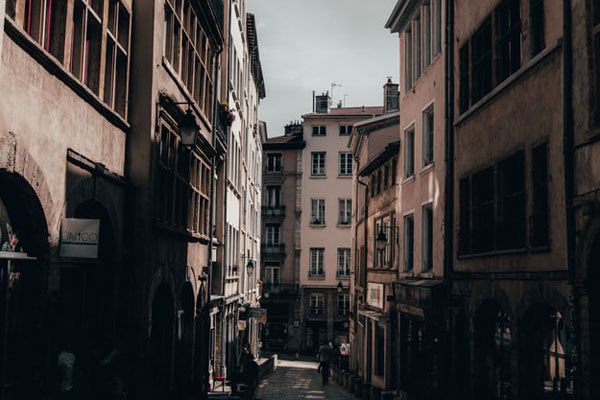 We hope you enjoyed our brief introduction to Lyon. Stay tuned for more articles about what to do during your stay in Lyon, as well as the other two French cities we are opening up our services to: Bordeaux and Toulouse.

If you are looking to rent a property in Lyon and for more information on our services, click here


Are you looking for an apartment in Paris?
Lodgis offers a fabulous selection of furnished apartments for rent. We offer over 7,500 properties, from studio to family apartments with period features, spacious dining and living areas, terraces, elevator access…and just about anything!