Although the healthcare system here in France can be a bit complicated, it's one of the best in Europe and even the world (it's ranked 15th in the world). If you're planning to move here, it goes without saying that it's important to know the healthcare system and your rights to avoid any nasty surprises! We've put together this guide to health insurance in France to make sense of it all…


WHO ARE YOU AND WHERE ARE YOU FROM?

---
You're from the EU
If you're from the EU then you're entitled to French public healthcare through the EHIC system. It's also important to bear in mind that an EHIC is NOT the same as a carte vitale and if you're staying longer than a year we advise advisable that you get a more long-term solution.

Your EHIC will cover an emergency, a chronic or pre-existing condition, oxygen and kidney dialysis if booked in advance, and maternity care.

Your EHIC will not cover private sector healthcare providers. If you need a doctor you should find one registered with the public healthcare system (conventionné). You'll need to pay the bill for your healthcare and then submit your claim to be reimbursed at your local CPAM (Caisse Primaire d'Assurance Maladie). Make sure you have the treatment form (feuille de soins) and you should be able to claim about 70 % of your medical expenses (80 % if hospital expenses).

If you want to obtain a carte vitale, you have to work more than 60h a month and be declared at the CPAM by your employer. You don't have to have a carte vitale to be partially reimbursed for your healthcare expenses, you can present your "feuille de soins" to a doctor or at a pharmacy, but a carte vitale will make the process far simpler as it automatically triggers the reimbursement, which is deposited directly into your bank account (although only for pharmacies).


---
You're a student from outside the EU
Ok, if you're from outside the EU you're going to need to sign up for student social security, for which you need to meet the same conditions as French students: be under 28, be a student enrolled in higher education). You'll also need a student visa.

To sign up for student social security, you need to send your file (with a copy of your passport, a copy of your birth certificate and a translation of it, and a copy of your student visa or titre de séjour) to the LMDE or the SMEREP. You'll get an email to confirm that you've registered.

NOTE: Students from Quebec don't have to sign up for health insurance. They just have to go to the CPAM to get a carte vitale.

---
You're from outside the EU
If you're from a country outside the EU and you're employed in France, you can use the French social security system, regardless of your age or any pre-existing conditions. Yay!

NOTE: If you're from a country outside the EU but have been a legal resident in France for at least 3 months, then you're also entitled to use the French healthcare system. Yay!

The first step is to go to the local CPAM with your file in order to obtain a social security system and your carte vitale. You'll get your carte vitale within about 3 weeks, as well as a paper copy of the information on it.

You also have to choose a primary physician in order to reimbursed 70% of your medical expenses (according to the standard rate!)

If you're employed in France, your employer is legally obliged to sign you up to a "mutuelle", top-up insurance that will pay the rest.

---
You have a long-term illness
If you have a long-term illness, the French public healthcare system will reimburse 100% of your medical expenses if your condition qualifies as an Affection de Longue Durée.

---
You're retired
Unfortunately you might be stuck with more paperwork than you'd like! If you are a citizen of the EEA and your pension payments are from one of these countries and your primary residence is in France, you can enjoy public health insurance in France! The health department in your home country just has to provide you with an S1 form, which confirms that you intend to stay in France long-term.

MAKE SURE YOU REMEMBER
It's important to bear in mind that when you're reimbursed by the public healthcare system, this 70 % rate is calculated based on the STANDARD rate.

For example, the standard rate to see a doctor is 25€, so if you go to a doctor and pay 25€, you'll be reimbursed 16€. BUT if the doctor in question charges you more than the standard rate, you'll still only be reimbursed 16€.

If you want to visit a GP, the standard cost (tarif conventionné) is 25€, and it is between 25€ to 35€ to visit a specialist doctor.

MUTUELLE COMPLEMENTAIRE
Even with the help of the public health insurance system, healthcare can still be expensive. This is why most people also have private health insurance, a mutuelle complémentaire. Again, for students the two most common solutions are SMEREP and LMDE. These top-up insurance options will pay for the remaining 30% of your healthcare expenses and pay for what the public healthcare system doesn't cover. You also have be added to your workplace's mutuelle as part of your employee benefits and they can add their families for an extra cost. Students can have their own mutelle (SMEREP and LMDE are the most common solutions) or share that of their parents. There are also some mutuelles that are designed for certain jobs or sectors.

Costs vary between providers, the level of coverage (most packages are for emergency hospital care and medicine, but some provide dental coverage) and the circumstances of the applicant. Most private insurance plans are not for profit and prices starts at 10€ a month. You should also know that you don't have to pay more for any pre-existing conditions and it is not the case that the more you claim the more you pay.


Find out more about the EHIC card here.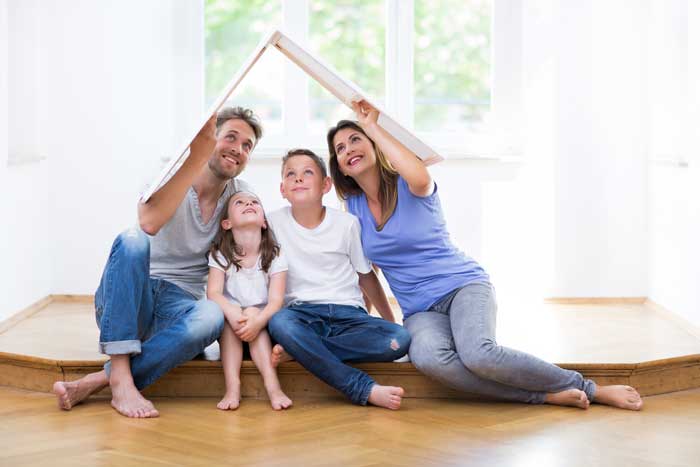 Do you want to know more about health insurance in France? Check out our article on how to file a health insurance claim!