Have you moved to France with your family? Knowing which kind of school to send you child to can be tricky, especially when French isn't your native language. That's why lots of expats choose to send their children to an international or bilingual school instead of a traditional French school. In this article, one mother shares her experience of how and why she chose an international school, the International School of Paris (ISP), for her child…


1.) The ways I looked for schools in Paris were
– simply by browsing the internet
– asking friends that live in the area if you can
– following advice from our relocation agency

2.) We chose ISP primarily for their specific International Baccalaureate (IB) World School Curriculum and way of teaching. We already knew this system and had good experience with a similar school in Japan, our daughter had a very smooth transition. The IB teaches the students to be responsible for their own learning and stimulates their initiative to become passionate life long learners. Many secondary educational institutes and universities appreciate these independent thinkers. At our first round of school visits, ISP was most welcoming and open, especially to our daughter. Another good reason was that we were able to really live in the centre of Paris with the school only walking distance away. Many of the other international schools are more in the suburbs of Paris.


3.) ISP has a strong and welcoming community of families from all kinds of different international backgrounds. There are also lots of activities organized by parents and for parents, like French conversation, cooking, and city tours. At the beginning of each year the ISP Parent Teacher Association (PTA) organizes a welcome workshop for new families to learn about living in Paris, where things like the French medical system and street-wise security are discussed.

4.) Think about what kind of school would be good for your children and go and visit different schools to get a feel for the atmosphere. Think about where you want to live: in the city where older kids can easily get around by themselves or in the suburbs? The three locations of school, home and work: which part of the triangle would be most convenient for you and your family?

Moving to Paris with your family? Then be sure to check out our article on the best neighbourhoods in Paris for families.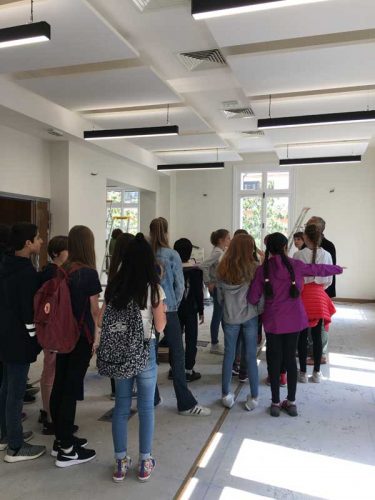 5.) Many ISP families live within walking distance of the school campuses in the 16th arrondissement, which makes it easy for students to spend time with friends after school. In the 16th you can find larger family style apartments and big green spaces like the Ranelagh Park and the Bois de Boulogne.

The 16th arrondissement is a popular area with families and expats thanks to its large choice of schools available. Check out Lodgis' wide range of family apartments available to rent in the 16th arrondissement here.


Did you enjoy reading this article? For more expat information and schools advice, be sure to read our guide to the French education system!