Are you looking for a furnished apartment in Paris, and wondering where to start? Starting an apartment hunt can be a daunting process, but Lodgis is here to make things simple. Whether you're looking for a studio or a family home, here is our advice on how to find a furnished rental apartment in Paris.

Step 1: Head to the Lodgis website
Select your arrival date, number of bedrooms and preferred arrondissements. If you're not sure, you can browse all of our furnished rentals by clicking the 'All our furnished rentals' icon.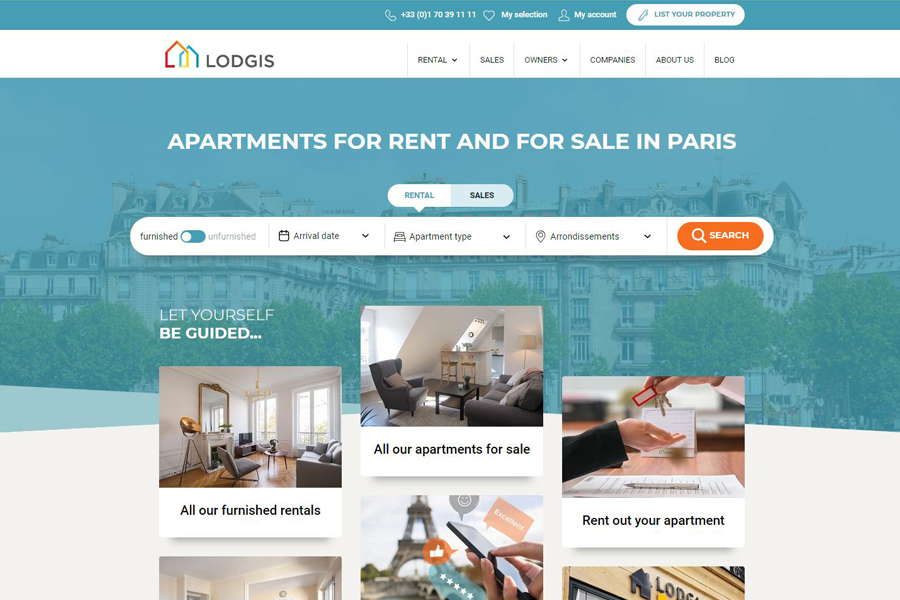 Step 2: Browse the apartments that meet your criteria
You can use the 'Filters' button at the top of the page to add more specific criteria. For example, you can put in your departure date, your budget, and any features you might require.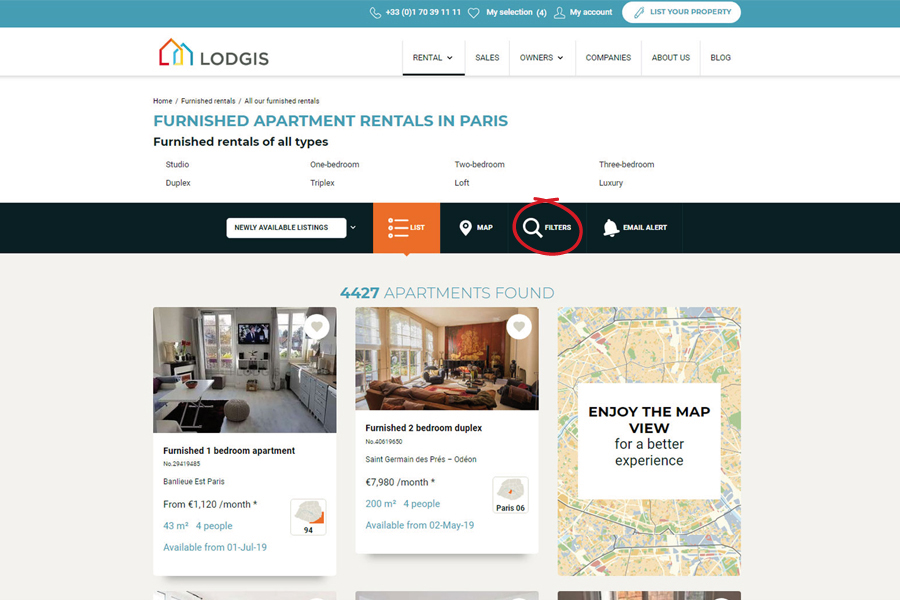 Step 3: Make your selection
Once you've found an apartment you like the look of, click on it to get more details. You will find the description, location, availability and details of any extra charges.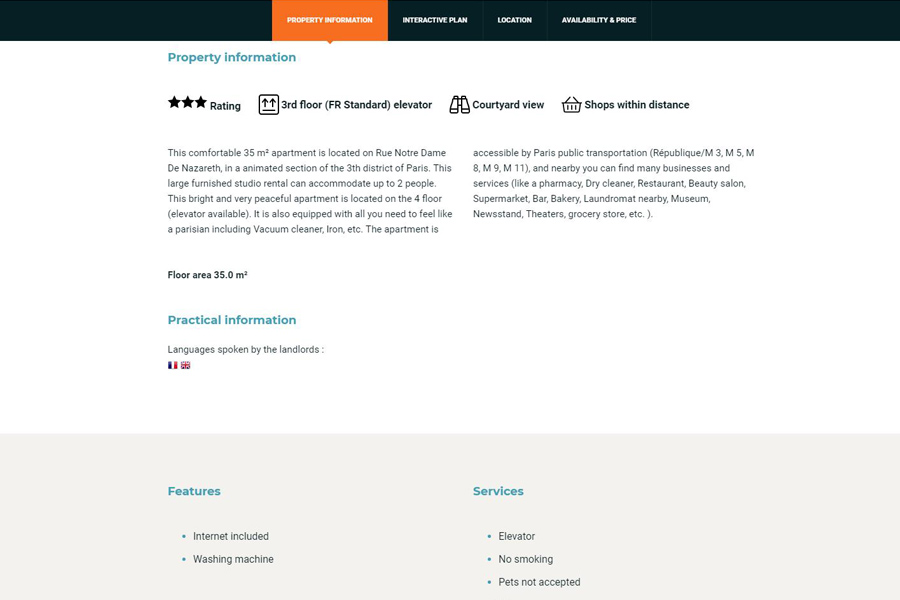 Step 4: Send us a request
Get in contact by clicking on the orange 'Send us a Request' button. You will then be taken to the reservation form, designed to register your request and give us some more information about your stay. This request will be passed on to one of our rental advisors, who will contact you with more information.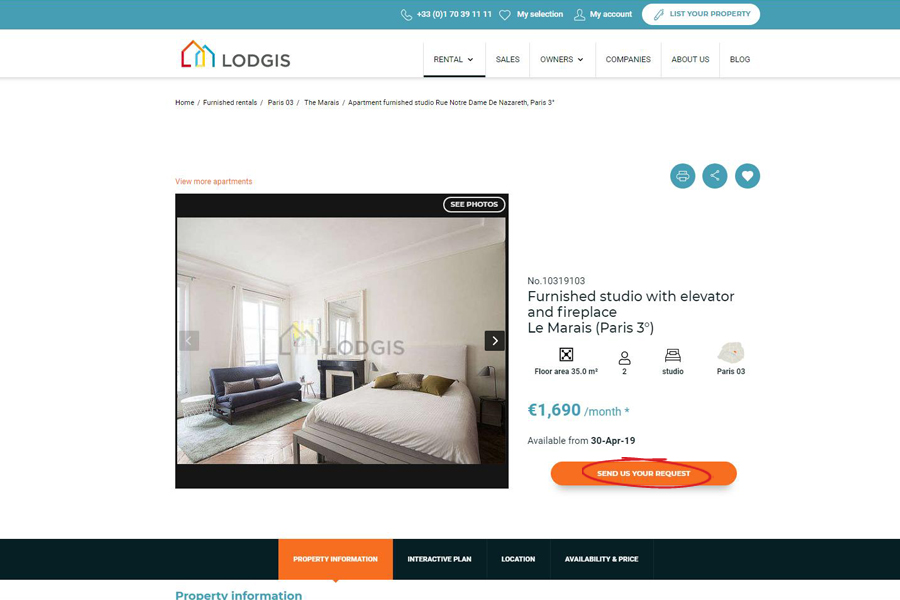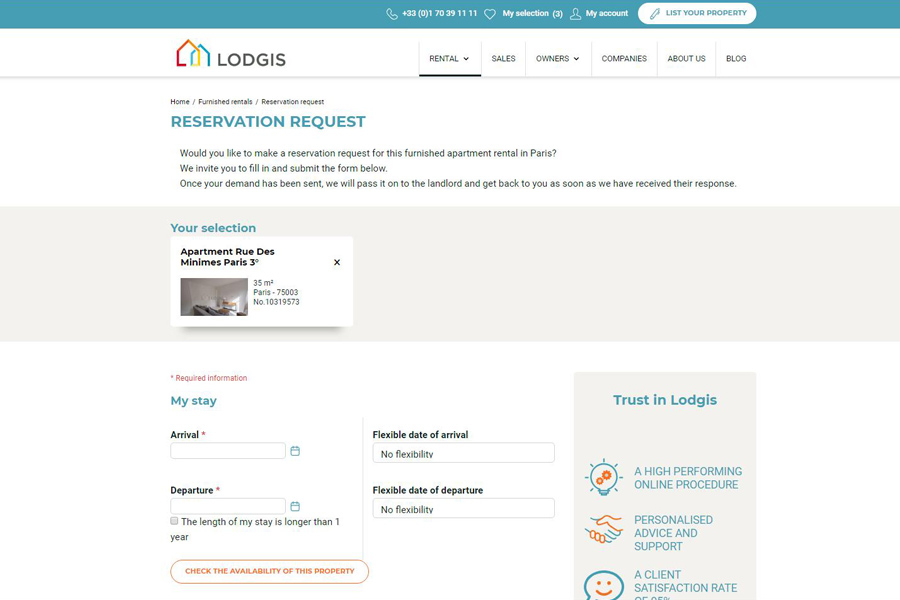 Step 5: Select more than one apartment
The rental market in Paris is highly competitive, and not every apartment will still be available by the time your request is received. To increase your chances of success, it's a good idea to select more than one apartment. You can do this by clicking the heart icon next to the apartment's image. Do this for each of the properties you're interested in, and when you're done, head to the 'My Selection' tab at the top of the page and press the 'Send Request' button. You'll then be taken to the reservation form, as in step 4.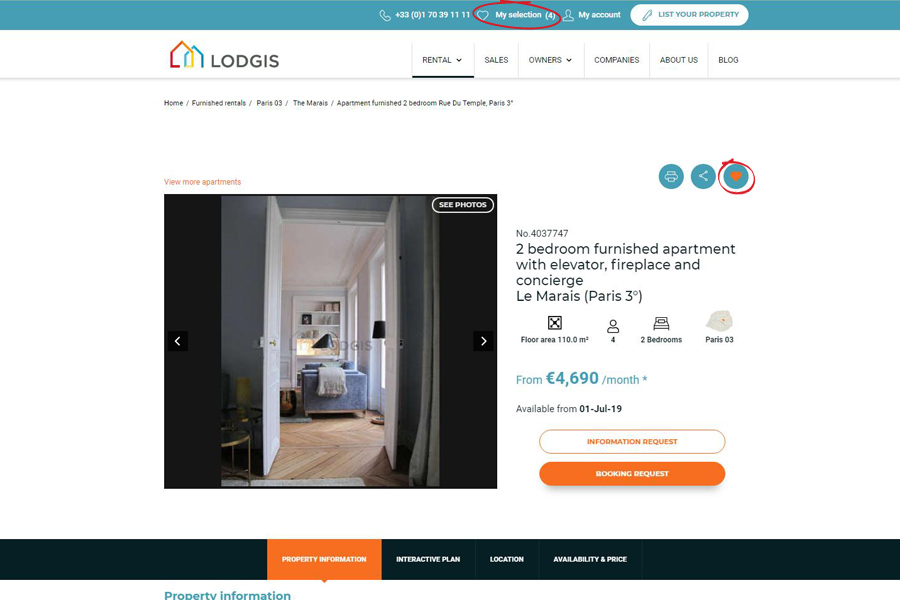 Step 6: Sign up to email alerts
If you can't find what you're looking for, sign up to our email alerts. Put in your search criteria and our team will send you updates every time a new apartment comes up that might suit your needs.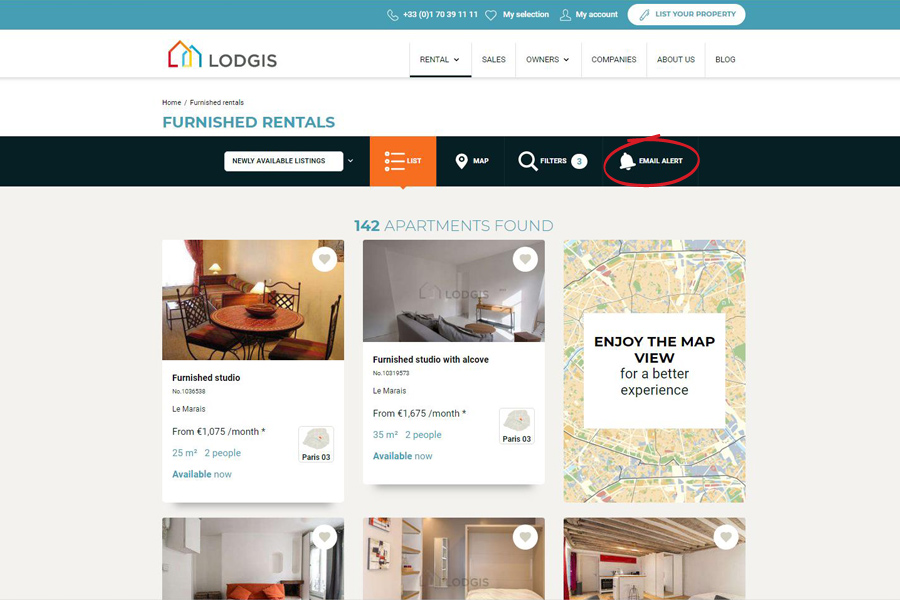 When should I start my search?
The Parisian rental market moves fast, so landlords often require tenants to move in quickly, but at the same time you don't want to be left with loads of last minute stress. Therefore, we recommend starting your apartment hunting between 2 and 4 months before you arrive in Paris. This time period is ideal for us to secure you your dream home.

We hope that this guide helps to simplify the sometimes daunting rental process. Don't forget that you can contact our rental advisors if you're unsure about anything and they will be happy to answer your questions!


Are you looking for an apartment in Paris?
Lodgis offers a fabulous selection of furnished apartments for rent. We offer over 7,500 properties, from studio to family apartments with period features, spacious dining and living areas, terraces, elevator access…and just about anything!