There is so much to see and do in Paris, you could spend years here and still have things to see. However, if you only have a few days or a weekend to spend in the French capital, you'll have to plan how to spend your time carefully. We have assembled a day-by-day itinerary with Paris's main tourist attractions as well as some things off the beaten track, to give you some inspiration for your trip:

Day 1 – See the sights

After arriving and checking in, enjoy a boat cruise tour along the river Seine. It's one of the best ways to take in Paris's main landmarks, including Notre Dame and the Eiffel Tower, and is the perfect way to start your trip and get your bearings in the city.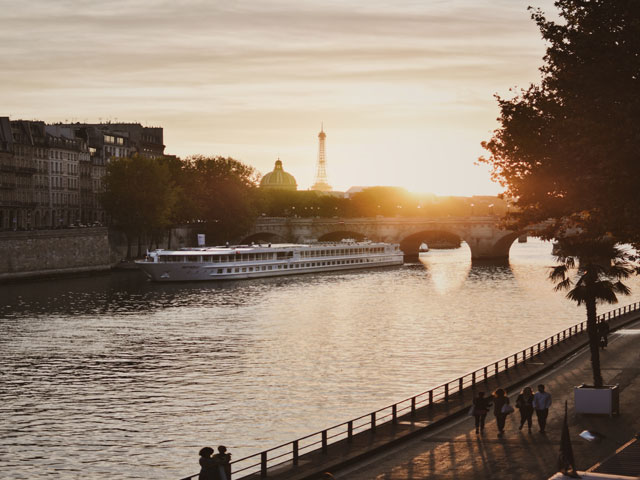 For lunch, why not grab a crepe, either from one of Paris's many crepe stands or from a restaurant (you can check out our list of some of the best ones here).

In the afternoon, head to the Louvre to see the famous triangle and take a classic tourist photo. If you like you can go inside, but we would recommend taking a stroll through the Jardin des Tuileries to the Musée d'Orangerie instead, where you can see Monet's famous water lilies.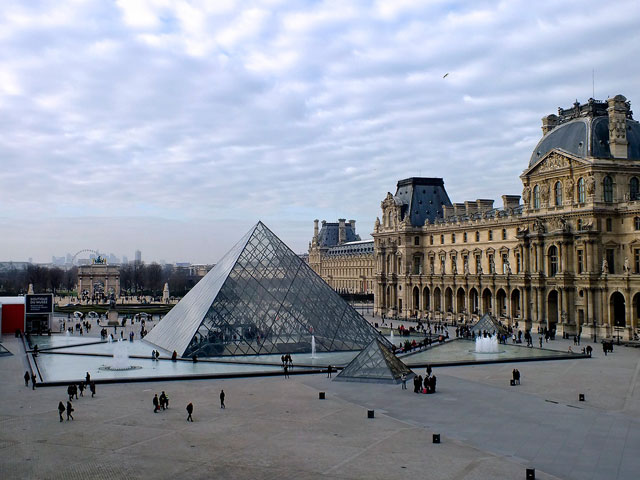 From here, you could head to the Musée d'Orsay just across the river, an old converted railway station and one of Paris's most famous art galleries, with many beautiful pieces to enjoy. For a more alternative art experience, head down to 59 Rue Rivoli, a former artists squat which is now legalised and home to resident artists. Visitors can walk through the building for free, see the artists at work in their studios and even stop to buy some of their work.

For dinner, head to Le Georges at the top of the Pompidou Centre to enjoy some delicious food and amazing views.

To finish off the day, take a late night trip up the Eiffel Tower. In the Summer, it's open until midnight, and by going later on you avoid the queues and get to enjoy a beautiful view of Paris's twinkling lights. A truly magical way to end your first day in the city.




Click here to see our selection of apartments located in Paris.

Day 2 – Explore Saint-Germain-des-Prés and the Marais

Start your day the French way: sat outside a cafe with a croissant and an espresso. If you feel like splashing out, you could head to the famous Café de Flore or Les Deux Magots, but any neighbourhood cafe would be just as good (and quite a lot cheaper!).

After breakfast, head down to the Musée de Luxembourg for some morning culture, and enjoy a walk through the beautiful Luxembourg gardens just next door.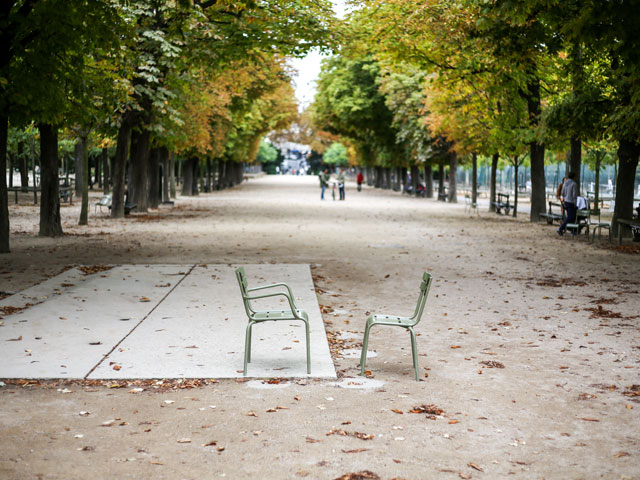 Next, head up to the Marais. If you're feeling adventurous, travel on one of the many electric scooters available for hire throughout the city. Pass the famous Shakespeare and Company bookshop and the Notre Dame and stop for some tourist snaps en route.

For lunch in the Marais, visit L'As du Falafel, which claims to serve the best falafel in the world! It's located right in the heart of the Jewish district, a place just overflowing with history and culture.

After lunch, get your dose of retail therapy from the many nearby shops, visit the local bakers for macaroons, or just walk around the cobbled streets and enjoy taking in the area. Don't miss the chance to pay a visit to Merci, a concept store stocking everything from beautiful clothes to homewares, and get a picture with the famous red Mini outside. For a coffee break, there is also a cafe where you can enjoy a slice of cake and read one of the second hand books from the enormous collection which lines the walls.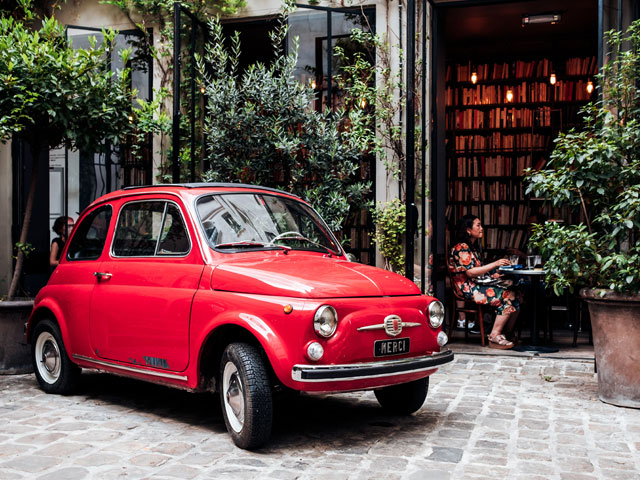 To finish off the afternoon, why not visit the newly renovated Picasso Museum nearby. It is home to some of Picasso's most famous works of art, and the former hotel in which it is housed is worth a visit just in itself.

After a long day, stop to refuel with a delicious dinner at one of the area's many restaurants. Try Glou for French delicacies, head to Iovine's for pizza, or stop at Chez Ajia for some Franco-taiwanese dishes. You'll find restaurants from all over the world in this part of the city.

For post-dinner drinks, head north to the Comptoir Général by the Canal Saint Martin. This place serves great cocktails and on the weekend you can enjoy DJs and live music into the early hours.

Click here to see our selection of apartments located in the Marais and Saint-Germain-des-Près .

Day 3 – Visit the Canal Saint Martin and Montmartre

Start the day with a delicious brunch at Holybelly in the 10th. This place is arguably the best brunch spot in Paris, so arrive early if you want to avoid the queues. Once inside, the wait is most definitely worth it, with delicious eggs Benedict, and stacks of American pancakes.

After brunch, explore the Canal Saint Martin area. This district is often overlooked by tourists, but it's full of hidden gems, vintage clothes stores, and excellent coffee shops to enjoy. Why not rent a bike and cycle along the canal path. You could even head up to the Parc des Buttes-Chaumont, which has a lake, waterfall, and beautiful views over the city.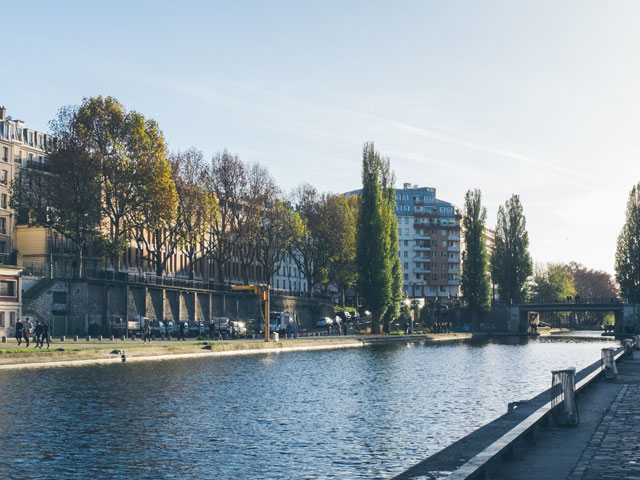 In the afternoon, take a metro to the beautiful Montmartre neighbourhood. Climb the Sacre Coeur for perhaps the best view of Paris, and visit the interior of this famous church to learn about its history.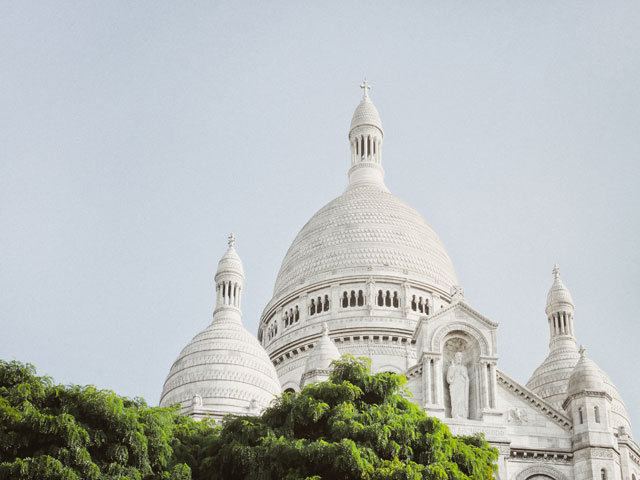 There are many hidden gems in this neighbourhood to enjoy, but particularly worth a visit are the Mur d'Amour, the Montmartre Museum, and the Clos de Montmartre: Paris's only working vineyard. This is also one of the best neighbourhoods to stop and buy postcards and souvenirs if you want to keep a reminder of your weekend in the city.

If you want to rest your feet, stop at one of the area's artisan coffee shops such as KB coffee roasters or Marcel, to enjoy a caffeine pick-me-up and a slice of cake.

In the early evening, if weather permits, grab a bottle of wine and sit on the hill beneath the Sacre Coeur to watch the sun go down over Paris. You can also see the street performers who often travel from far and wide to set up just at the top of the hill and wow the crowds of tourists and passers-by.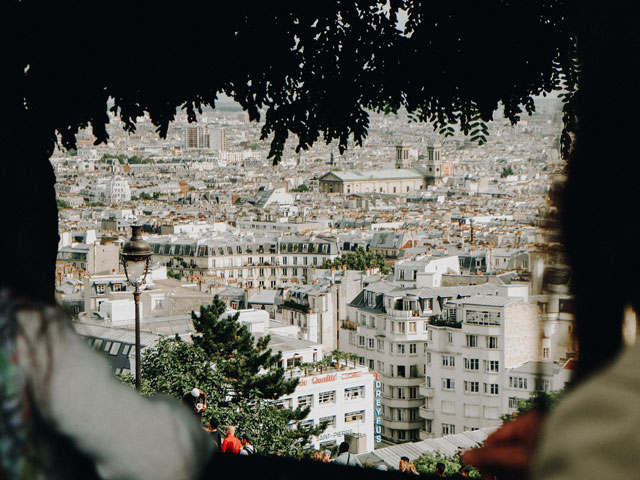 For dinner, head to the Maison Rose, a famous pink building on the corner of Rue de l'Abreuvoir. It's not only one of Paris's most aesthetically-pleasing restaurants, but is also a great place to stop and enjoy some very tasty food (but remember to book on more popular days of the week!).

Assuming you have any energy left at all at the end of this hectic weekend, the Pigalle neighbourhood is known for its great nightlife. See the Moulin Rouge, head to a karaoke bar and end your weekend Paris trip the right way!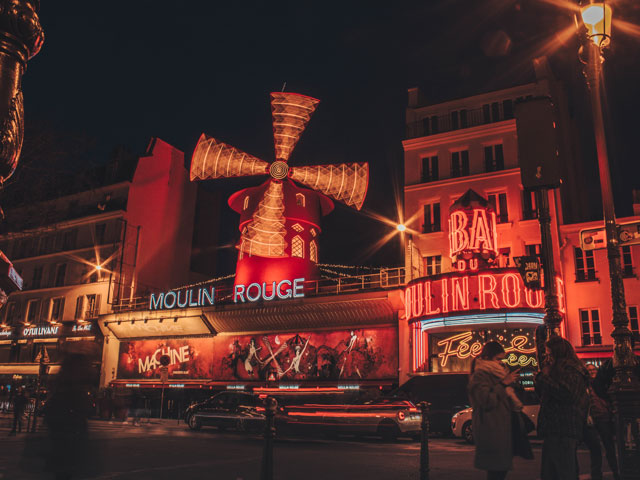 Click here to see our selection of apartments located in the Canal Saint-Martin and Montmartre neighbourhoods.

Things to note:

If you want to travel on the metro more than a couple of times, buy a carnet de billets – a pack of 10 metro tickets for 14€90 – which is cheaper than buying them seperately.

You might want to book some things in advance, especially if plan to visit during peak-tourist season. Some of the most popular restaurants fill up quickly, and for the Seine boat tours and museums you can often avoid waiting in line if you already have a ticket or museum pass, giving you more time to enjoy the city's attractions!

Watch out for pick-pockets! Tourists in Paris are often targeted, so keep your things in a zipped up bag that you can keep an eye on.


We hope you find this weekend itinerary useful during your time in Paris, and get to see all the sights you want to see during your trip! Whether you want to spend hours in art galleries, enjoy a trip up the Eiffel Tower, or eat as much French food as possible, you'll certainly be able to fit it in during your weekend!


Are you looking for an apartment in Paris?
Lodgis offers a fabulous selection of furnished apartments for rent. We offer over 7,500 properties, from studio to family apartments with period features, spacious dining and living areas, terraces, elevator access…and just about anything!