The twenty different arrondissements in Paris are all very different and include many more neighborhoods, each with their own distinct personality. How can you decide where to live in Paris to really make the most out of your time there? There are many criteria to consider, but the most important are budget, size/layout, accessibility and atmosphere!
Different budgets for different areas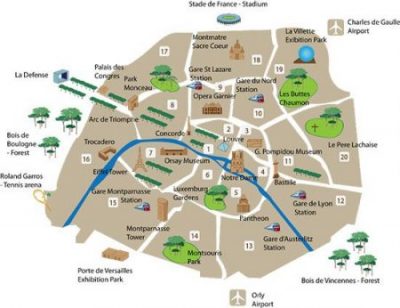 Historically, the prices in differents arrondissements in Paris have always varied considerably, whether you're purchasing outright or renting a furnished or unfurnished apartment. The arrondissements of central Paris (1st to 9th) have always been the most sought-after and are consequently the most expensive in the capital.
The rather bourgeois residential arrondissements in the west of Paris (8th, 16th and 17th) are also more expensive because they are good area for families to live in Paris and the best neighborhoods for children, thanks to their good schools and parks.
Speaking of children, we have an article on bilingual daycares in Paris, so don't hesitate to check out "Bilingual nurseries in Paris: Addresses and practical information" for more information!
The arrondissements in eastern Paris (10th, 11th, 12th, 19th, 20th) are currently really popular, particularly for students, since these are the cheapest arrondissements but also lively.
A modern or period apartment: you have to choose!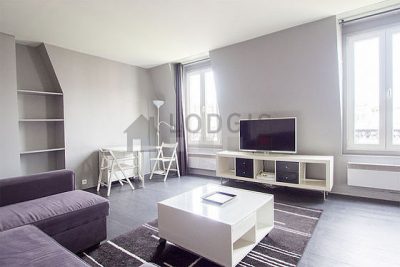 When you're deciding where to live in Paris, you're probably immediately drawn to the typically Parisian Haussmann style with old wooden floors, moldings, and fireplaces. These typically Parisian apartments are undeniably charming, however they do have their drawbacks: they are frequently badly soundproofed and their layout is often poorly arranged, such as a small kitchen at the back of the apartment, hallways resulting in a loss of floor space, and little storage. Moreover, they are often expensive.
Why not have a look at newer properties? You should be aware that some arrondissements of Paris (like those in the east and south Paris) are very popular and will receive many offers. Modern apartments tend to be more functional and better-insulated, they are also often a little cheaper than the apartments in the center and west of Paris.
Finally, there are also many twentieth-century houses dotted around Paris, which have been converted into apartments just as pleasant as new-builds and with a better layout than older buildings, although they are rarely bigger than 70m2.
Looking for the right size in the right district
Like the architectural style and cost, the different arrondissements in Paris do not all offer the same thing in terms of size and layout.
If, for example, you are looking to rent a large family apartment in Paris , you would be better off looking in the 8th and 16th districts where the proportion of five-roomed apartments is the largest in Paris (36%). However, you'll have trouble finding apartments for families in the center of Paris.
Speaking of which, LODGIS has a large range of furnished rentals in the 8th and the 16th arrondissements of Paris! Feel free to come check it out!
Transport links: crucial!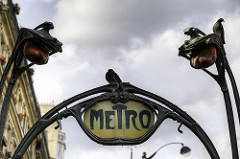 Most of the time, the question of where to stay in Paris is decided by where your workplace is located. Depending on the length of your commute, it is easy to work out which area of Paris to live in.
If you work in the business district of La Défense, for example, you might want to opt for a furnished or unfurnished rental apartment in western Paris near the Metro Line 1 or RER A. Similarly, since many professionals have to travel, it's a good idea to live near the train station in Paris.
A neighborhood, an atmosphere
Paris is a patchwork of different neighborhoods, each with their own distinct flavor …
There are the very commercial districts (Ternes, Rue Clerc, Rue du Poteau …), the very touristy (Eiffel Tower, Saint Michel, Montmartre, etc.), the more peaceful areas (Auteuil, Invalides, etc.), those which are greener (Monceau, Buttes Chaumont, Luxembourg, etc.), the more lively (Latin Quarter, Bastille, République, Champs Elysees, etc.) and the more "bobo" (Canal Saint Martin, Marsh, etc.). Each district of Paris has its own personality.
Thanks to Lodgis you can find the best neighborhood in Paris for students, for families and for students, so Whoever you are, click here to see our selection of apartments located in every parisian neighbourghood !

Are you looking for an apartment in Paris?
Lodgis offers a fabulous selection of furnished apartments for rent. We offer over 7,500 properties, from studio to family apartments with period features, spacious dining and living areas, terraces, elevator access…and just about anything!