Paris' twenty districts are very different from each other and include many more neighbourhoods … each with its own distinct personality. How can you choose the perfect place to move to in order to make the most out of your life in Paris? There are many parameters to consider, but a few are paramount: the budget, the residential style, size / layout, accessibility, and ambiance …!
Every district of Paris has its budget!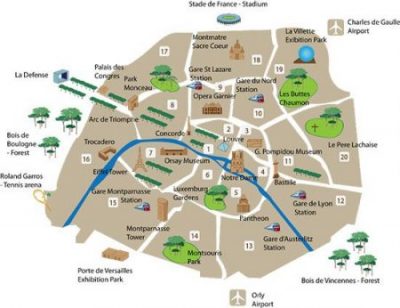 Historically, the districts of Paris have always varied considerably in terms of budget, whether one is purchasing outright or renting a furnished or unfurnished apartment. The districts of central Paris (1st to 9th) have always been among the most sought-after and are consequently the most expensive in the capital.

The rather bourgeois residential districts of the west of Paris (8th, 16th and 17th districts) are also more expensive because these neighbourhoods are popular with families looking for a better living environment for their children (schools, parks … ).
Speaking of children, we prepared an article about the bilingual daycares in Paris so if you want to know more about it, do not hesitate to read our article "Bilingual nurseries in Paris: Addresses and practical informations".

The districts of eastern Paris (10th, 11th, 12th, 19th, 20th) are currently experiencing a boom, as they are very dynamic, whilst remaining accessible in terms of budget.
A modern apartment or an historic one: it's necessary to choose!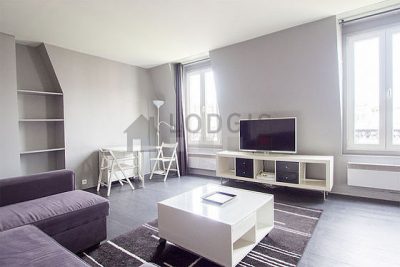 When one searches for somewhere to live in Paris, one is immediately drawn to the Haussmann style with their old wooden floors, mouldings, and fireplaces. These typically Parisian apartments are undeniably charming, however, they do have their drawbacks: they are frequently badly soundproofed and their layout is often poorly arranged, such as a small kitchen at the back of the apartment, hallways resulting in a loss of floor space, and little storage. Moreover, they are often expensive.

Why not have a look at newer properties? You should be aware that some districts of Paris (like those in the east and south Paris) are very popular and will receive many offers. Newer buildings tend to be more functional and better-insulated; they are also often a little cheaper than the Haussmann-apartments located in the centre and west of Paris.

Finally, there are also many twentieth-century houses dotted around Paris, which have been converted into apartments just as pleasant as new-builds and more optimized in terms of layout than older buildings, although their area rarely exceeds 70 sqm.
Looking for the right size in the right district
Like the architectural style and cost, the boroughs of Paris do not offer the same types of goods in terms of size and layout.
If, for example, you are looking to rent a large family apartment, you would be better off looking in the 8th and 16th districts where the proportion of five-roomed apartments is the largest in Paris (36%). Indeed, you will have trouble finding this type of property in the neighbourhoods of central Paris …
Speaking of which, LODGIS offers a large range of furnished rentals in the 8th and the 16th arrondissements of Paris! Feel free to come check it out or to create a personalized research!

The accessibility of your home: a key criterion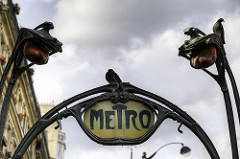 Most of the time, the choice of neighbourhood in which to live in Paris is determined by the distance from your workplace. Depending on the length of your commute, it is easy to work out a reasonable perimeter of where to live in Paris.



If you work in the central business district of La Défense, for example, you might want to opt for a furnished or unfurnished rental apartment in western Paris which is near the Metro Line 1 or RER A. Similarly, while many professionals expect to have to travel, it is best not to stray too far from Paris stations …
A neighbourhood, an ambience
Paris is a patchwork of neighbourhoods, each with their own distinct flavour …

There are the very commercial districts (Ternes, Rue Clerc, Rue du Poteau …); those which are very touristy (Eiffel Tower, Saint Michel, Montmartre, etc.); the quietest areas (Auteuil, Invalides, etc.), those which are "green"(Monceau, Buttes Chaumont, Luxembourg, etc.); the liveliest (Latin Quarter, Bastille, République, Champs Elysees, etc.); the more "bobo"(Canal Saint Martin, Marsh, etc.) … each district of Paris has a personality all its own.

There is no reason why you should not be able to find the perfect neighbourhood to live in Paris, whatever your profile: student, family, or young professional.