Whether you're planning a trip to Paris, booking an apartment for your stay or already live in the city, come and discover our list of the best parks as the warm weather approaches. These are the perfect places for relaxing and enjoying the gorgeous weather away from the bustle of the city.

The Saint-Cloud Park: a haven of peace at the gates of Paris
Saint-Cloud Park is located in Paris' suburbs, in the Hauts-de-Seine (92), and is the city's largest park spanning 460 hectares! It has been the site of numerous historic events and was damaged by a violent storm in 1999. But today it remains and wonderful and luxurious place for rest and enjoyment.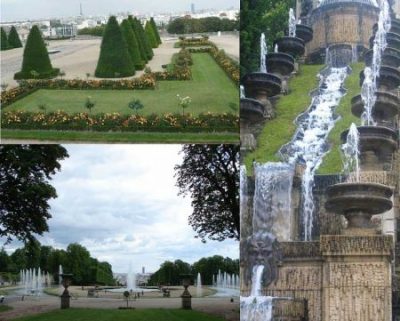 To the East, the park borders the River Seine. As you walk you'll be able to see lots of sculptures and fountains/lakes). To avoid getting lost, see the map of the park below: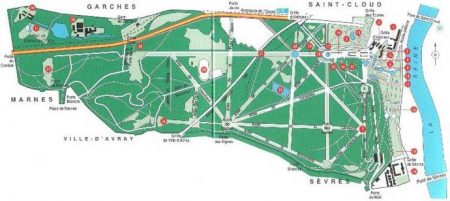 The park is easily accessible via public transport (even if you don't live nearby):

By metro: Pont de Sèvres (Metro line 9) or Boulogne Pont de Saint-Cloud (Metro line 10)
By tram: Parc de Saint-Cloud (Tram line T2) or Musée de Sèvres (Tram line T2)
By train (transiliens), with 2 stations: Gare de Sèvres – Ville d'Avray (line L) or Gare de Saint-Cloud (lines U and L)
The Georges-Valbon Park (or La Courneuve Park)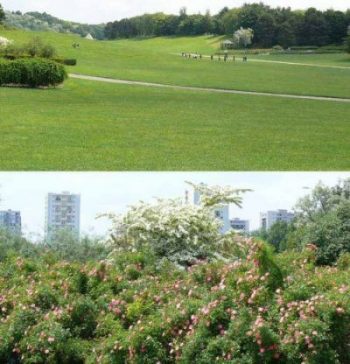 Recently named after the Seine-Saint-Denis General Council's president Georges Valbon, La Courneuve Park is a nature reserve with lakes, ponds, waterfalls, animals and beautiful flowers, which is spread across 417 hectares ( receiving, on average,  2 million visitors a year)!

Expect to see different species of bird in the air, red foxes, rabbits and little bunnies hopping through the park's bushes.

Click here to view La Courneuve Park map.
Getting there:

By RER: La Courneuve-Aubervilliers (line B)
By Bus: bus routes 249 (bus stop: Cimetière), 250 (bus stop: Parc des Sports), 252 (bus stop: Cité Floréal)